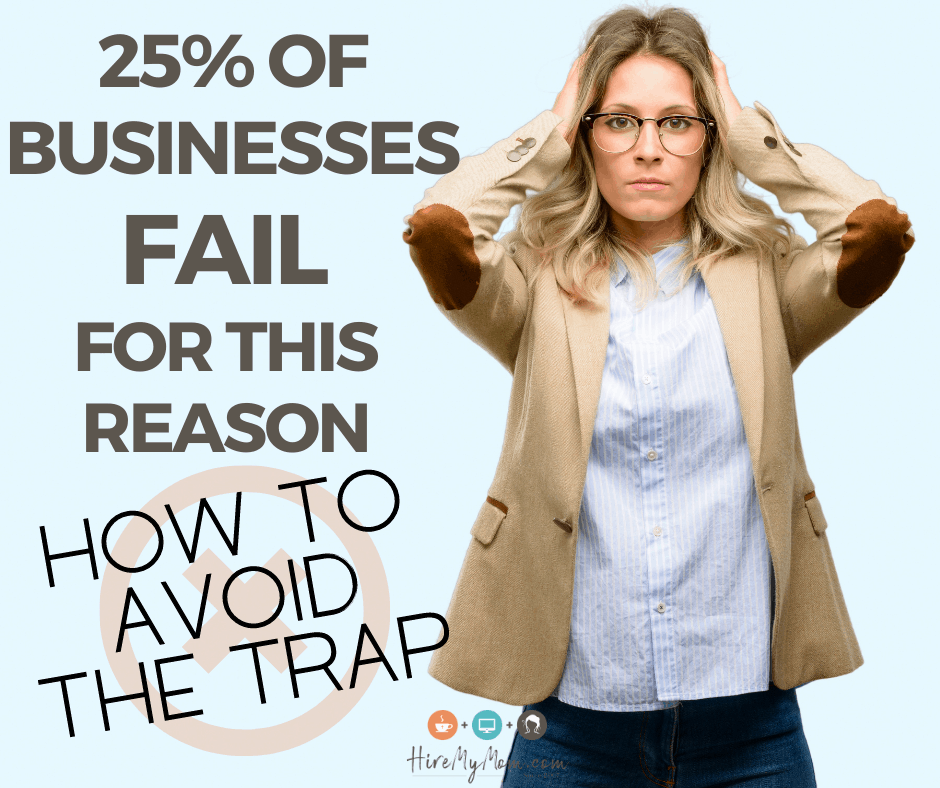 A Quarter of Businesses Fail for this Reason : How to Avoid this Trap
As a small business owner, you have the heart of an entrepreneur. You are passionate about your business, driven, and willing to do anything to see it succeed. But, the sad truth is that many companies fail. According to Business Insider, more than 50% of new businesses fail in the first five years.
The owners of the failed businesses were also dedicated, passionate and driven. But, about a quarter of them had one thing in common–they didn't have the right team in place.
To be sure, businesses fail for a variety of reasons. Common issues include product concerns, cash flow issues, or lack of demand. And, indeed, many businesses have been ravaged by the economic fall out of COVID-19. But, statistics show that staffing issues are a leading cause of business failure.
While that figure may seem daunting, with the proper perspective, knowledge about staffing options, and the right plan, you can take steps to ensure that staffing issues don't sink your business.
The Right Team Can Help Your Business Soar
As you launch your business, it's tempting to want to do everything yourself. This instinct is understandable. After all, you are passionate about your business. You care deeply about its success, and you know you'll work hard at any and all tasks. What's more, it's challenging to spend money on staff when your work is in the start-up phase.
But, even the most talented entrepreneur needs help and support with some tasks. It makes sense for you to focus on the things you do best and the things that will make your business succeed.
To free up the time and headspace needed to do that, outsource tasks that aren't central to your core business to specialists. For example, social media can be tough to do well. But, a social media manager can help. The same goes for bookkeeping or taxes. 
Other tasks just take time, and that's time you could spend on your business. For example, routine administrative work like calendar management or travel booking can eat up large portions of your day, keeping you away from the work that will help your business succeed.
As you start your business, remember that you don't need to focus on mastering every task. As the executive and founder, your focus belongs on the core business and making it succeed.
Build a Team
There are a lot of methods for building a team as you start and grow your business. You certainly don't need to source a full-time, on-site staff right out of the gate.
Freelance specialists and virtual employees are an excellent resource for you. Here's how each works:
Freelance Resources
A freelancer or contractor is someone with particular expertise who can join your team as an independent contractor. Businesses can use freelancers on an ongoing basis, for specific projects, or for a set amount of time. Some freelancers have several clients, and sometimes they just have one or two. 
Much of the available freelance talent is comprised of people–often mothers of young and school-age children–with deep business experience, extensive subject knowledge, and a need for flexibility. In many cases, a desire to better balance home and family life leads to a freelance career. These top-notch professionals can provide expertise and expertly fill your needs.
Freelancers are self-employed and work on a project-based basis. So, you don't need to make long-term commitments as an employer. As contractors, freelancers pay their own payroll taxes and other expenses.
Virtual Employees
If you are looking for a more traditional team member, a virtual or remote employee might fit the bill. This is a good option if you are ready to take on an employee but not ready to rent office space or provide some of the other office life trappings. If your business is located in an area where it's tough to find people with the right skill set, this is a great option. 
You can find virtual employees who are looking for full and part-time work. Generally, people looking for remote work opportunities are doing so to find a better work/life balance. 
When you hire employees, you cover payroll taxes and other associated expenses.
The Internal Revenue Service (IRS) has set guidelines for determining if someone is an employee or an independent contractor. 
Both are excellent options and can help your business grow and thrive.
Top Reasons to Use Freelancers or Virtual Staff
There are several reasons that freelance and virtual talent are an excellent option for your growing business.
Quality.

The quality of freelance and virtual talent that's available is genuinely remarkable. Whatever your need, you can find a dedicated, driven, experienced person to help you on a freelance basis or as a virtual team member.

Flexibility.

Freelancers and virtual staff are used to doing what it takes to get the job done and offer flexibility in skills, hours, and costs.

Logistics

. Freelance and virtual staff often provide their own computers, office supplies, and space. 

Availability.

When you hire freelance resources and virtual team members, you aren't limited by geography to find expertise and support. You can find and hire a team member who's located anywhere with good internet access. 
How to Get Started
The first step is to determine the type of help you need. To do this:
Consider the needs of your business and make a list of the tasks that must be done.

Put a star next to those activities where you have the expertise, time, and passion for doing the job well.

Draw a circle around those that don't make sense for you to do. 

Make a list of the tasks you'd like to assign out and consider what type of help you need to accomplish them.
Find a Talent Partner
Using a platform like HireMyMom.com is a great way to source qualified candidates who are specifically looking for remote and contract work. HireMyMom has helped thousands of small businesses find the perfect candidate for their business while helping place thousands of mom professionals in their dream jobs. You can save time and money by turning to a site dedicated to connecting driven mom professionals with small businesses. 
When you post a job on HireMyMom, you'll find a community of dedicated, professional women who are actively seeking opportunities with like-minded employers. When you post your job, you'll quickly have access to a wide array of qualified candidates who will be dedicated to helping your business succeed and grow. The site attracts job seekers from across the country with various specialized skill sets and a desire to work hard for you.
If the prospect of a nationwide search daunts you, consider our concierge service to help reduce the amount of leg work you need to do. HireMyMom's Concierge service was created for busy entrepreneurs and small business owners, like you, who need to hire help but don't have the time or desire to go through the time-consuming process. With our full-service Concierge service, our HR Specialists will do it all for you from start to finish and present you with the top candidate(s). 
Visit HireMyMom.com/employers to start building your dream team.