Hannah Moore, CFP
"We were very impressed with all the candidates for different reasons. Thank you so much for working with us on this! It was one of the best experiences and so worth every penny! We will definitely be back when we need to grow our team again."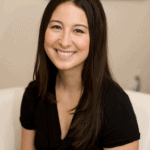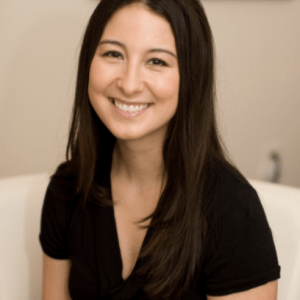 Megan MacCutcheon
"I was very happy with my HireMyMom experience. I received applications from so many great candidates. It was so difficult to choose!  I'm LOVING my new virtual assistant. It was apparent from day one that she was very qualified and was going to be exactly what I need to help me grow my business without burning myself out. I'm so grateful that HireMyMom made it easy to quickly connect with quality, highly-skilled women. It was well-worth the investment!"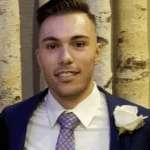 Tyler Hallas, 74Bridge.com
"HireMyMom was recommended to us from another business owner. We had very little success on other sites for hiring, so we thought we would try something new. And we have been incredibly impressed! HireMyMom connects you with a high caliber of extremely skilled and qualified candidates."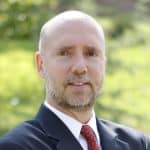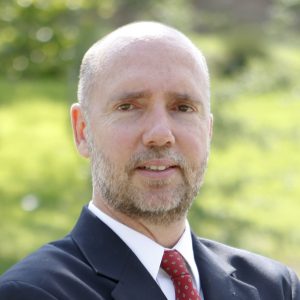 Mark David McCreary, Internet Tools, Inc.
"I needed a super Virtual Assistant, somebody that was much more technical than average, and could work without much supervision.  And my task would only take 1 to 2 hours a day. I posted a job on HireMyMom, and within a week I had 7 applications for a challenging task.
Five of the applications were superb and I scheduled interviews.  I followed the "Who: The A Method for Hiring" book and asked a handful of questions.  Giving them a chance to tell me what makes them great and what they like to do. From there I narrowed it down to 2 applicants, and both were very qualified.  I flipped a coin and offered the job to the first person, and she accepted.  I emailed the others thanking them for responding to my "cry for help".
My new hire is working out great, and I like the idea of remote workers.  It does take a special person to be a remote worker, and I think those people are attracted to HireMyMom. There is a lot of talent on HireMyMom, and if you need some assistance with challenging tasks, I suggest that you give it a try."

Lilly Ferrick, LillyFerrick.com
"When I saw that HireMyMom launched their Concierge service, I jumped at the opportunity to try it. My HR Specialist had 3 strong candidates for me with video interviews. She offered her top recommendation of candidates, and she was spot on. I hired the first candidate and she's been with us now for six months. I look forward to the next time I need to use this service. It was well worth the investment to have HireMyMom take care of the initial vetting for me and only present me the top 3 picks."

Meredith Lee, KnockKnock Social
"HireMyMom connects you with a high caliber of extremely skilled candidates! We have been in business 10 years….. and FINALLY found a hiring site that works!"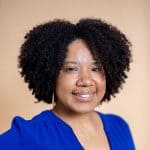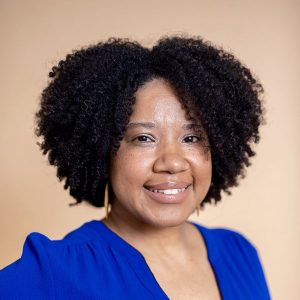 Martha Ramos, marthalramos.com
"HireMyMom.com totally rocks! From setting up my account, posting a job, and getting qualified leads, the service was excellent. I was fortunate to interview so many amazing ladies and have since hired a VA to help bring my virtual summit to life. I will definitely recommend your services to my peers and keep HireMyMom top of mind for future opportunities." Martha Ramos, CEO, marthalramos.com

Stacy Notestine RN, IBCLC
"I LOVE the work you are doing to support the journey into motherhood. I used your service to help find a VA and it is working out beautifully. Thank you!" Stacy Notestine RN, IBCLC – Baby's Best Beginning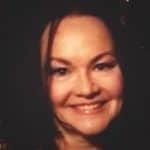 Maureen Ryan-Blake
"The experience I had working with HireMyMom was exceptional and the caliber of candidates was stellar.  Keep up the great work."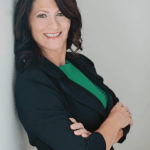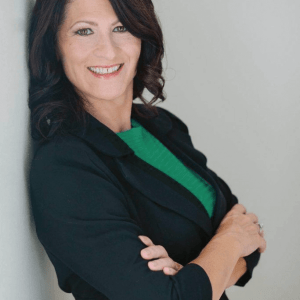 Rainee Busby
On using HireMyMom's Concierge Service:
"I appreciate the level of service with the recruiting help. Definitely was the best decision to make considering how busy I am. Great experience all the way around and what a wonderful service you are providing for the moms and the businesses. Will spread the word."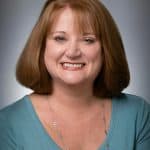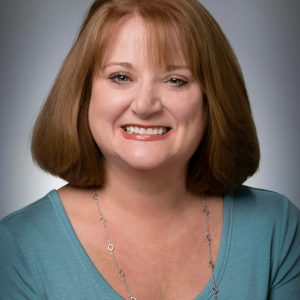 Laurie Peterson, VP Client Success, Signature Marketing Services
"We have an ongoing need for project-based support, and HireMyMom has proven to be a great resource for us over the years. We have been strapped for time so we decided to try their Concierge Service, which was a huge help. They reviewed each resume, narrowed down the list of candidates, and then conducted a preliminary interview that was video-taped. We were sent a link to view the videos, along with a high-level summary of the person's experience, availability, and overall fit. At that point, we took over and scheduled a follow-up call with each. This service has saved us a lot of time, plus seeing the video interview gave us insights that you can't get from a resume or just a phone call. We'll definitely use this service in the future."
Dara Gibbs
"I really like your service and will definitely continue using it! I handle hiring for Email Broadcast and many of the candidates have some decent skills. We recently hired a candidate and she has been AMAZING. So glad she found us through your site, so kudos to you."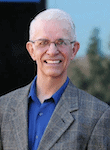 David A. Hall, Infinity Dental Web
"I have used HireMyMom for several hires over the years with excellent results. Our company uses writers and social media managers who all work remotely, and since we invest quite a bit of training in them, we need people who will stay with the company long-term. HireMyMom has helped us to find three or four people who have been excellent. When I have an opening for a remote position, they are the first place I go."
Anna Kowalska

"I just hired a wonderful VA! She was one of the ladies from your service. I am going to be telling people about your site. There was so much amazing talent."
Anna Kowalska, Soul Purpose Catalyst
Monique Baldwin
Skilled, experienced, and professional applicant pool

"Without exaggeration, I have had the opportunity to hire and work with literally hundreds of freelancers and assistants over the past 18+ years. I have also used more than a dozen services and platforms for hiring team members.
I'm thrilled that I found my favorite administrative Rockstar through HireMyMom. The caliber of the applicant pool on HireMyMom was far more skilled, experienced, and professional than any other resource that I have used before. Plus, the process of putting out an ad and getting responses was super easy.
I have and will continue recommending HireMyMom to folks looking for remote assistance for their teams or businesses."
Monique B, Home Pride Properties Inc.
Brian F.
"I thought the thoroughness of your account review process was respectful and really helps foster a good community on the platform for both job seekers and providers."
Paulette Ensign

"I have been a great fan of your service for many years. The quality of the people who I have found have been consistently exceptional, and at very affordable prices. I've also referred HireMyMom.com to many of my friends and colleagues, and will happily continue to do so."
Paulette Ensign, Tips Products International
Jeremy Nash, Raw Land Investors
On using HireMyMom's Concierge Service… "Thank you for all your hard work. Both candidates are superb candidates for the role I'm trying to fill. This has been a really great experience overall!"
Meredith Bell, Performance Support System

"We highly recommend HireMyMom.com. We got several solid resumes, interviewed four excellent candidates and wished we could hire all of them. Each had an additional skill set beyond the one we required. We are thrilled with person we chose – quick learner, commitment to quality/doing things right, and a happy, can-do person."
Meredith Bell, Co-Founder and President, Performance Support System
215Rentals LLC
"I was very wowed by the applicants and how quickly we received responses. It was a seamless experience with a lot of great candidates – it took time to narrow it down and making those final decisions. Overall, HireMyMom, provided an easy and effective system. It's definitely a great platform, and I've recommended it to a few moms I know who may be looking for work or looking to hire someone to work for them. Thanks again for all of your help and considerations throughout this process."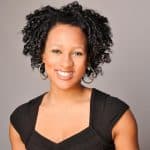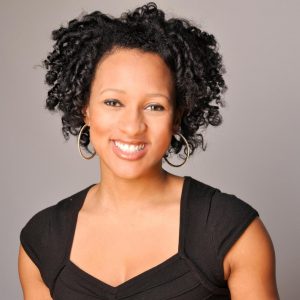 Chris-Tia Donaldson, Thank God Its Natural
"I was able to grow my company with your service and were now in 5,000 stores. We have five moms with us. Always referring my friends who are business owners and telling them how smart these women are and amazing to work with."

Kiri Masters, Bobsled Marketing
"I LOVE HireMyMom.com. Moms are the most hard-working, focused people out there and I'm lucky enough to have have hired 4 wonderful moms from this site. For employers, it's a great way to reach candidates who are dedicated and organized. And for Moms, I can only say that there are real employers out there with real positions available, who are searching desperately for exactly what you offer! "
Catina Downey-Stroble, CPA, LLC
"Thank you so much for this service. I posted my project late Sunday evening and by 10:00 am the next day, I had several very qualified candidates. It's a load off of mind to know that I can find qualified professional female candidates for my firm. I will be posting for another position shortly and I know just where to come. Thank you! Thank you! Thank you!"
Catina Downey-Stroble, CPA, LLC
Teri Hurley, Owner/Operator, Endless Love Travel
"I wasn't sure what to expect when I submitted my request for a Web Guru to HireMyMom and I have to admit, I was blown away with the response. The quality of the applicants far exceeded my wildest expectations! It is very apparent that each applicant is highly qualified for my project. I am very excited to be working with such talented professionals. I am spreading the word to my business associates. HireMyMom.com is a real wealth of professional talent."
Teri Hurley, Owner/Operator, Endless Love Travel
Dave H.
"Three days ago, we posted a job opportunity for a Link Exchange Specialist. We received 16 inquiries of interested parties, starting within hours of the posted request, and have hired one of them. Thank you! A competing site took over two weeks to approve my posting, which made me even more impressed with your quick response."
Dave H.
Patricia H. David MD MSPH, Healthy U, LLC
"Since Fall 2007, I've been seeking a freelance graphics designer to help me with several ongoing projects for my medical practice. I tried everything – asking other vendors, searching the internet, posting jobs on other sites, etc. to no avail. My assistant happened upon your website and I posted the job. Within 24 hours of having my posting approved, I began receiving e-mails from many obviously talented, very highly qualified people. In fact, it was extremely difficult to make a decision with all of great candidates!"
Patricia H. David MD MSPH, Healthy U, LLC
Kathlene Kuykindoll MA, MorningStar Recruitment, Inc.
"I wanted to tell you how wonderfully your site has worked for us. We posted our current job opening on your site and within a week had several qualified people respond AND have decided to hire 2 as opposed to one!! Additionally, I was looking for a logo designer for another endeavor and again within a week I had many seriously talented people respond and have made a selection there as well! LOVE YOUR SITE!! I have not seen any better for home office based TRULY PROFESSIONAL talent."
Kathlene Kuykindoll MA, MorningStar Recruitment, Inc.