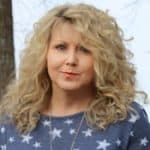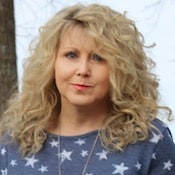 Tammy Lensing
"I seriously landed my first job on HireMyMom in one week!!! I was soooooo skeptical. But you have the best jobs on here.  I landed a job as a Facebook Ads manager. I am ready to help them crush their business goals!!! Thank you for providing this service, Lesley!"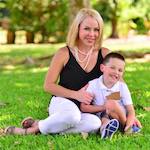 Jenny Gaal
"Three years ago a personal training client of mine informed me about HireMyMom.com. It could not have been a better time in my life as I was a single Mom approaching a new schedule and the fact that I would have 3 kids in 3 different school schedules. A 9 to 5 would have never worked for me financially, professionally, or personally. Within the first month with HireMyMom, I had a great job with an eCommerce based company in California and worked for them for 2 years. Then later seeking a new position, HireMyMom was my first go to, and I found another perfect fit. Again, within a month with HireMyMom, I signed up with another great remote position and could not be any happier.
I highly recommend HireMyMom in the search for your next venture. I am two times happy and very thankful for an organization that values a work/family balance. I honestly do not know how I would have been able to pull off the last 3 years without their amazing remote job hosting platform. Thank You!!"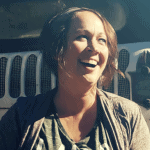 Amanda Krill, AmandaKrill.com
"My whole business (and I've been running it for 14 years) is possible because of Lesley and HireMyMom.com. I had one client before I discovered HireMyMom. After joining HireMyMom, it snowballed into a business that generated nearly $100k in one year. I am forever grateful to Lesley and HireMyMom.com and recommend them whenever possible."
Kelley Klor
"I just wanted to let you know that I accepted a position that I found on HireMyMom! The position was originally filled by someone else, but I sent a couple of friendly follow-ups. Last week I got an unexpected email asking if I am still interested in the position and I was happy to accept it. It's so worth it to follow up, and follow up again!!"

Chyna Roberts
"I want to say thank you for the opportunity to be a part of your site and find employment. I have been on the search for a work from home job for about 2 years or so now. I joined your site on March 21st and on March 23rd, my birthday, I was contacted for an interview. I got my official job offer on March 29th, just a week later!! I was hesitant and following HireMyMom for about a year before I actually took the leap. I wish I had done so sooner!"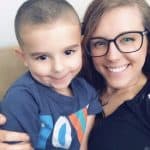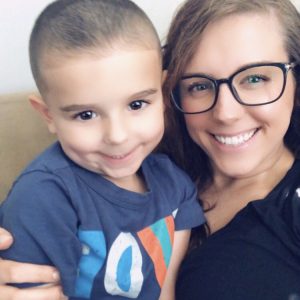 Heather Swain
"After a hard season of life, I decided to try and find a job where I can bring in some extra money while still being home with my son and not have to pay the insanely high costs of childcare. I saw an ad for HireMyMom, and I felt drawn to the site. Within my first day using the site, I had two interviews scheduled. I got my first job within a couple of weeks of signing up and my second job within the first month!" Read more of Heather's story here.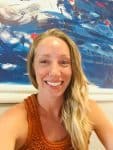 Chelsea Tadena
"Hi, I just wanted to say thank you for what you've created here! You obviously have blessed so many people. I signed up and got hired with one of the very first jobs that I applied for! This really is a unique site that enables very special connections to be made that aren't available on the more mainstream and saturated sites out there. Thank you!"
Lindsey Clair

"I started using HireMyMom a few years ago in my work from home endeavors. I've gotten three or four jobs since using HireMyMom; two of them I've had for over two years now. My experience with HireMyMom is like no other out there. I love the new website and easier navigation for searching for jobs and setting up my resumes etc. in the dashboard. My experience has been beyond amazing!"  Read more…
Stephanie Brodt

 "I found HireMyMom online through online research and immediately loved how they seemed so personal and safe. I especially appreciated that they were screening the potential jobs so I could feel confident that I was applying to legitimate opportunities."  Read more…
Lauren Heiden

"When we brought our son home from the hospital 8 years ago, I fully expected to go back to work; however, I quickly realized how attached I was to him. I just knew I had to figure something out. My good friend had subscribed to HireMyMom.com and told me to join and see what I could find.
Praise the Lord I found a position within a week and I was so thankful to get to stay at home with my son! When the project ended, I instantly got back on HireMyMom and found my second position within a week and I have held this same position for 7 years now. I love that you can contact the hiring manager, and I feel like the employers already know that their candidates are honest, hard-working people.  Being home has been a dream!" Read more….
Amanda Smith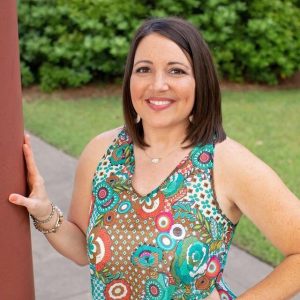 "When my 2nd child was entering pre-school, I began searching for ways to work from home. I stumbled upon HireMyMom.com in 2014 and began to look for clients and landed a job with a small company. After my success, I told a friend about HireMyMom and she ended up landing a part-time job as well that after a year turned into a full-time managerial position. My favorite part about HireyMyMom is the job postings are legit and there are no scams to worry about. Most of the employers know they are hiring moms and understand they will be working around a flexible schedule."
Rona Prestler

 "I was laid off from my office job when my first baby was 6 months old. I didn't know what to do! All I knew was that I didn't want to commute 1hr+ each way anymore, and I wanted to spend that time with my new baby – but I also knew bills had to be paid. I found HireMyMom.com and had several interviews almost immediately. One of them was absolutely PERFECT for me. I've now been there for 3 years (and had another baby!) and have been promoted from Web Specialist to Web Manager. I've learned so many skills there! They know family comes first with me, and they're super supportive of that. Throughout the years, I've also found several short term side protects also through HireMyMom! I think I've had maybe 5 or 6 clients! I'm so impressed with the quality of jobs I've found. I love knowing I'm continuing to work on my professional development. I love working from home and being close to my family. I can't thank HireMyMom more!!"
Andrea Corpening

 "Since at one time I was a job seeker and now I'm an employer, my favorite thing about Hiremymom is they always have legit opportunities.  I have never experienced any scams.  As a job seeker, I always experienced quality gigs.  Now, as a business owner looking to hire, I have found several great candidates that are qualified and passionate about what they do."
Monique Muro

"Oh my goodness, what's not to love? I started out on Hire My Mom in early 2017 to pick up some contract proofreading/copy editing gigs. I ended up working with extraordinary online business owners who taught me to so much and gave me such great work experience. I'd say my favorite thing at the moment is that when you apply for these gigs, you're not lumped in with hundreds of other applicants – the applicant pool is just small enough for you to stand out. As a business owner, my favorite thing about Hire My Mom is being able to hire such talented people working remotely from all over the country. The service really attracts great people!"
Doris Brandford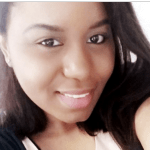 "Your website is a blessing! Thank you so much, I was hired by another company. I found two clients in less than a month!!!!" Best, Doris
Kim DeLisle

"I am a long time, active user and have stayed busy with jobs from HireMyMom. It is the best out there for moms looking to work from home."
Sherri Smith

I just need to first off say thank you!
I have been a stay at home mom for the majority of my adult life. With four kids at home living on one income was becoming more & more difficult! I always felt so guilty every time the paycheck came and went and couldn't stomach living like that any longer.
After multiple attempts at trying to find remote positions online I stumbled upon an ad for your company and took a chance. Two months later, I was offered a very flexible position working for an incredible company! One that puts family first and understands the struggle between work & family life. I would have never found this position if it wasn't for your website!
Thank you for giving us stay at home mamas a fighting chance at finding a reliable source of income while still putting our families first! I will forever be grateful for Hire My Mom & will continue to shout to the Heavens about this amazing opportunity.
Sincerely, Sherri Smith
Jessica Dickison

"Just wanted to say a quick thank you! I signed up with your site 3 days ago and was just hired by a wonderful company that I can't wait to start working with! You guys are amazing, keep up the good work!" ❤️
Kari Turbeville

I was rejected for the first job that I applied for on HireMyMom. That, ultimately, ended up being the beginning of my success story. When I was rejected, I was crushed, but I emailed the employer thanking them for their time and asked that she keep me in mind for future projects. To my surprise, she did reach back out to me when her selected applicant went on vacation. After working with me for two weeks, she decided that she wanted to keep me on. That was almost five years ago and not only do I still work with/for her — we have grown to become good friends.
My business is now an LLC, has a strong client base, and has grown enough that I am back on HireMyMom. This time, as an employer looking for help managing the growth of my own business. I am truly grateful for HireMyMom and the blessings it has ushered into my life.
Judith Shelton
"Thank you for all of your help, HireMyMom is a safe site, and I refer a lot of my friends and family that are looking to your site."
Deidra Martinez

"This fall I found my THIRD job with this amazing website. I have referred HireMyMom.com countless times. It has been a HUGE blessing to me and afforded me the opportunity to spend this invaluable time with my son."
K. Martin
"I wanted to thank you because I got a job from your site within a few weeks. You can be sure that if I'm ever in the market for another job, going back to hiremymom.com will be the first thing I do! Thank you!"
Shannon Culp

"HireMyMom.com has been life changing for me as I've been introduced to two amazing opportunities through this website. The amount of opportunity I've seen for those of us looking for that perfect balance is incredible. I've recommended this site so many times and will continue to do so. Keep up the great work, your site and service is unique and incredible!"
Irene Krasnoff, MBA

"When my baby was born in 2012, I knew I had to work at home because I didn't want to miss out on her precious milestones.  I had no clue how to work profitably from home. I knew I wanted to work part-time making the same salary as my previous job. After researching several work-at-home websites, I came across HireMyMom.com. I was pleasantly surprised to find projects that matched my marketing skillset."
Beth Rodgers

"I had been looking for opportunities to work and still be home with my kids.  I wasn't impressed with what I had been finding.  I heard about Hire My Mom and went back and forth on whether or not to pay to join.  After checking out the reviews on the website, I decided to go ahead and give it a try.  I hadn't been a member long when I came across a listing that I knew would be perfect for me! Thanks to Hire My Mom, I now have the perfect work from home job for me!"
Sarah Brown
"Your service has been amazing, and I have landed two work from home jobs through it with year long contracts! Thank you so much for your help. It took a long time to find legitimate work from home jobs, but within a month of signing up with Hire My Mom, I've got two!"
Leslie Hawkes

"I found my first project through the site within a week of subscribing. It may have even been on the first day that I searched the listings. I'm a writer and I found a short-term project that was just enough to get my feet wet and still have time for my kids and home responsibilities. My subscription cost was paid for with the first article I wrote! It was for a content marketing firm and they needed SEO (search engine optimization) content writers. I had never done that kind of writing but they were willing to train me. We spoke on the phone once and I was hired as a freelance writer. I'm still working with them today in 2016 — 7 years later! That position has resulted in me writing for 2 other content marketing firms as well."
Stephanie Enciso

"I'd like to first say, that I am beyond grateful for stumbling across this website.  I have always heard people share stories of how they are able to work from home, but was never fortunate enough to find a position.
I am currently working two part times jobs, that I found through this site, and it's allowed me to remain at home with my son, while earning a little extra income for our family.  Without this website, I would have been forced to find a job outside the home, place my son in daycare and/or with family members.  I was blessed to have a stay at home mom growing up, and I've just wanted nothing more than to do the same for my children.  So again thank you , thank you, thank you!"
Colleen K.
"I found my DREAM job on your site. I can not thank you enough for the wonderful service you provide. Had I written my ideal job down, it would have looked exactly like the offer I received from an employer on your site. I started out with 20 hours per week about 6 weeks ago and yesterday I started full-time, doing exactly the kind of work I have always wanted to do. I have told all of my friends and family about your site and will continue to do so as I hear of people looking for work (and there are plenty of them out there!). Thank you again for the amazing service you provide!"
Autumn Burns

"I clicked on your site a few times over the course of several days and after reading reviews and the sample job postings, I decided a 3-month membership would be a good place for me to start.  At the time I was trying to re-enter the workforce after raising 3 children.  I had been a stay-at-home mom for 17 years. It turned out that I was the only applicant that applied for this job and little did I know it would turn into a career position that has been the very best job I've ever had (except being a mom).  I am now a full-time employee as an Operations Manager, and the business is growing like crazy!  I am so grateful for your site and appreciate what you are doing as a business woman.  I hope things are better than you could have ever imagined with your site."
Ann S.
"Thank you HireMyMom.com for opening up a new career door for me! Our family recently relocated due to my husband's job. I needed to find employment but did not want to give up on the possibility of staying home with my sons, ages 3 and 4. After only being a member of HireMyMom for a few months, the perfect opportunity became available to me. I now have a great, challenging part-time job and I won't have to miss those special times with my kids. Women can have it all!!!"
Ann S.
Kristi Turchi
"You are amazing. I got the most wonderful job from here!"
Juanita Mills
"I have been looking for work at home for years. I couldn't find anything. HireMyMom has opened up a whole new world of legitimate work-at-home opportunities Thank you HireMyMom!"
Juanita Mills
Arni Adams

"I love this company! When I had my second child, I decided to leave the corporate world for a while and work from home so I could focus on my kids. I found some great long-term clients using HireMyMom.com. Not to mention, I gained valuable experience that helped me get back into the workforce when I was ready!"
Deidra Martinez
"I LOVE this website and have found a fantastic job with HireMyMom.com. I have referred SEVERAL mommy friends of mine to this site, two of which have also found permanent employment!"
Deborah L. Bryner
"Thanks to HireMyMom.com, I now have more work than I can handle…and I have to cancel my subscription as I just can't take any more job offers at present."
Kay Alessi
"Thanks to HireMyMom I found a great job. I do brag about you guys to everyone I know because it is a terrific website!!"
Laura S. Wharton
"I'd been searching for a remote position for months using other online job boards with no luck when I read an article about HireMyMom.com in a respected blog. At first, I thought it was "too good to be true," but I plunged ahead anyway, willing to take a chance because of the low fee and the endorsements I found all over the Internet. About three weeks into my membership, I found a perfect job! I applied, was interviewed, and have been enjoying my new role ever since. HireMyMom.com is the real deal."
Laura S. Wharton
Patricia White
"I have found a full-time job and no longer need your service – keep up the good work though – it is a very useful site!!!! Thanks!"
Jennifer McGill
"I've successfully found a job through your company which is keeping me quite busy. This was a wonderful experience for a mom who was looking to stay close to home but had skills to offer a company in need. Thank you."
Jennifer Martin
"Just wanted to write you a quick note and say that this concept may be the most innovative thing I've seen in years. Kudos to a company that supports moms who want to be both professionals and professional moms!"
Margaret B.
"I just started last week working as a link exchange specialist from a posting on HireMyMom.com. I really enjoy doing this, and I am looking forward to other opportunities to work from home. I truly appreciate all that your are doing with HireMyMom.com to enable those of us who need and want to work at home."
Dianna Hernandez
"I saw this ad on yahoo and looked immediately. I signed up and began applying for jobs. I probably applied to about 6. I got hired the next day! Simple but true!"
Kelly Ellison
"You should know that I've been looking for a job since January. I've been in all the online searches, Ladders, Monster, Career Builder…I decided to check out HireMyMom.com one day and registered. On that same day, I went through 14 pages of projects and found five that I thought I'd be interested in. I sent the person an e-mail, she responded, we talked the next day, and she hired me! It's a great service!"
Ashley Smith
"I have obtained a wonderful position with a great company thanks to HireMyMom.com! Thank you so much for your wonderful service. I have already passed the word about HireMyMom.com on to so many of my mom friends looking for work!"
Jennifer Garrison
"Your service is great – I got freelance work within the first week of membership. I've told mom friends about your website. Thank you for doing a great job!"
Dawn Simmons
"I just wanted to say thank you. I found a virtual assistant position through hiremymom.com. I have been referring others to this wonderful website. Thank you again."
Jenny Mertes
"I'm grateful to the friend who recommended HireMyMom.com to me! My membership in HireMyMom.com kick-started my home editing business and netted me several good, solid clients. I can honestly say, if you're looking to start or increase your home-based business, you can't do better than HireMyMom.com for leads."
Cindy Earl
"I just wanted to let you know what a great service you are providing! This site has been the catalyst that's moved my business forward. Before HireMyMom.com, I was struggling to find clients who were a good fit for me and could use my tech-savvy marketing and PR skills. Thanks to your site, I've landed 3 new clients in less than 2 months, and one of whom is my absolute dream client! I cannot thank you enough."
Marie Day
"I am so happy that by finding your site and joining I found a job that works with our little family. I make as much as I did when I was in the office! Thank you again!"
Veronica Duncan
"I just had to email you and tell you how impressed I am with your site. I have been a member for three weeks, and already I have two jobs and another interview for two more projects. Wow, I was so skeptical and really have been overwhelmed by the success. I will be telling all my friends! Thanks, your site has made my life a whole lot easier, and I get to stay at home with my baby!! "
Becky Kolosik
"I picked up two new clients from your site since I joined (in addition to another client I picked up from your site about a year ago). Very pleased with the results and the caliber of clients/companies your site contracts with! Thanks again!"
Ann S.
"Thank you HireMyMom.com for opening up a new career door for me! Our family recently relocated due to my husband's job. I needed to find employment but did not want to give up on the possibility of staying home with my sons, ages 3 and 4. After only being a member of HireMyMom for a few months, the perfect opportunity became available to me. I now have a great, challenging part-time job and I won't have to miss those special times with my kids. Women can have it all!!!"
Ann S.
Joyce Peters
"Hire My Mom is wonderful! I have gotten so many long term clients from your site! Without it, I don't think that I would have been able to quit my part time job and concentrate solely on my business."
Joyce Peters
Boca Beth, Boca Beth
"We filled our position! The response was tremendous with well over 12 qualified candidates. The person we hired knows more than I could ever have imagined about both Quickbooks and how to handle this need we have virtually without one hiccup! Thanks Lesley and HireMyMom – you have really made our Boca Beth lives easier!"
Boca Beth, Boca Beth
Theresa F.
"The response to my inquiry has been excellent! The women have been incredibly qualified and those with whom I have spoken to are just wonderful."
Theresa F.
Susan M.
"I placed my ad with hiremymom.com yesterday afternoon, and by 9 a.m. this morning I had resumes from four qualified candidates. Very impressive!"
Susan M.
Maria Sanchez, Luxury Registry
"The professional quality of the Mom Professionals are amazing. Thank you for your network."
Maria Sanchez, Luxury Registry
Catina Downey-Stroble, CPA, LLC
"Thank you so much for this service. I posted my project late Sunday evening and by 10:00 am the next day, I had several very qualified candidates. It's a load off of mind to know that I can find qualified professional female candidates for my firm. I will be posting for another position shortly and I know just where to come. Thank you! Thank you! Thank you!"
Catina Downey-Stroble, CPA, LLC
Laura S. Wharton
"I'd been searching for a remote position for months using other online job boards with no luck when I read an article about HireMyMom.com in a respected blog. At first, I thought it was "too good to be true," but I plunged ahead anyway, willing to take a chance because of the low fee and the endorsements I found all over the Internet. About three weeks into my membership, I found a perfect job! I applied, was interviewed, and have been enjoying my new role ever since. HireMyMom.com is the real deal."
Laura S. Wharton