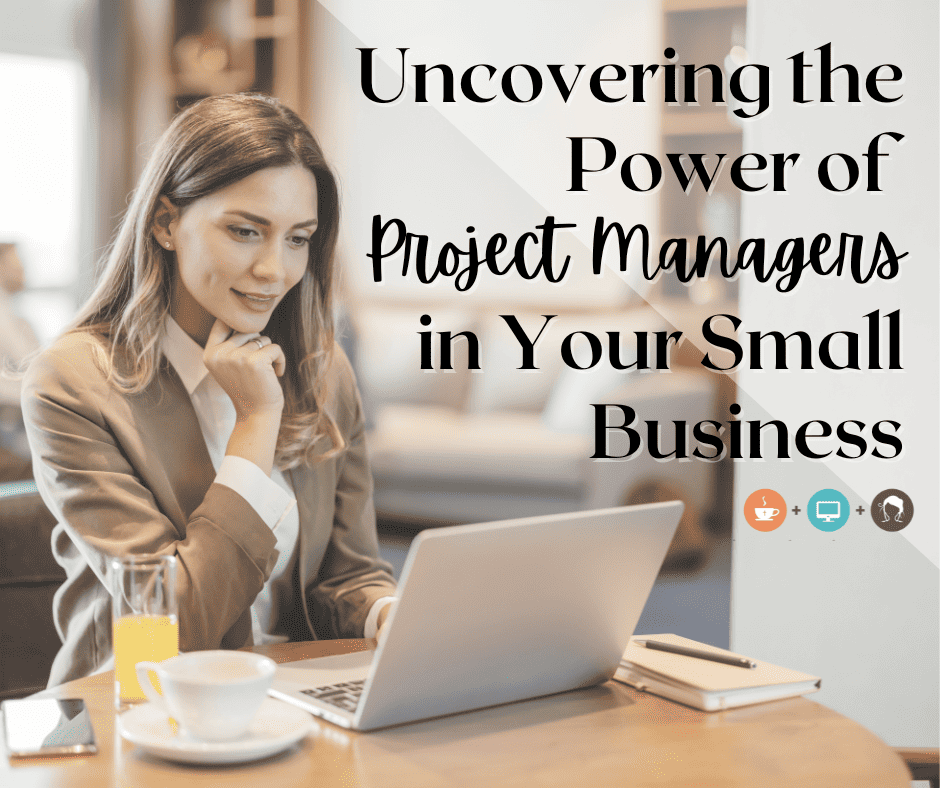 Uncovering the Power of Project Managers in Your Small Business
Project managers are essential players in any business. They play a critical role in helping organizations meet their goals by overseeing projects from start to finish. But when it comes to small businesses, project managers can be a game-changer. From web design to podcast development, these skilled professionals can help businesses take their operations to the next level. If you do not have a project manager on staff currently, you should consider hiring one!
Defining the Role of a Project Manager
A project manager is the key figure responsible for planning, executing, and closing projects within a small business. They act as the central point of communication between different teams and stakeholders, and their role is to ensure that all aspects of a project are completed on time, within budget, and to the required quality standard. The project manager's primary goal is to oversee all project activities, set clear project objectives and goals, allocate resources, and track the project's progress to ensure that it stays on track. They are responsible for managing risks, issues, and conflicts, and they must also report on progress, budget, and milestones to stakeholders. 
Types of Projects Managed by Project Managers
Project managers can take charge of various types of projects, depending on the nature of the business and its goals. A few examples would be:
Summits: These are large-scale events that aim to bring together people with similar interests to discuss and share insights on a particular topic.

Web design: This includes website creation and maintenance, online marketing campaigns, and website optimization to improve user experience.

Course development: This entails developing and managing the production of educational courses, ranging from online courses to classroom courses.

Podcast development: With the rise of audio content, more and more businesses are venturing into podcast creation. Project managers can handle tasks such as scheduling recording sessions, editing and publishing podcasts, and developing marketing strategies.
In summary, project managers can help ensure that these projects are completed on time, within budget, and with high-quality results.
The Importance of Hiring a Project Manager for Your Small Business
Small businesses are often stretched thin, with limited resources to spare. As a result, it's tempting to think that cutting corners on project management will help save time and money. However, this is often a false economy.  By hiring a project manager, you're ensuring that every project in your business is run professionally, with clear objectives, milestones, and budgets. A good project manager can ensure that your team stays on track, that you meet your deadlines, and that your budget stays under control. 
Moreover, project managers bring a wealth of expertise and experience to the table. They know what works and what doesn't, and can tailor their approach to fit your unique business needs. They can anticipate problems before they occur and find creative solutions to overcome them. 
Ultimately, hiring a project manager can help your small business save time, money, and energy, while ensuring that every project is completed to a high standard. By investing in the right project manager, you're investing in the future of your business through the benefits they provide such as:
Improving project management

Helping your small business to stay organized. 

Providing valuable leadership to your small business team. 

Motivating and inspiring team members

, and helping them to achieve their goals. 

Acting as a liaison between different departments, facilitating

communication

and collaboration.

Increasing productivity through a more streamlined operation.
If you need help hiring, check out our Small Business Concierge Services where we take care of everything for you so that you can focus on your company while we find your dream candidate!