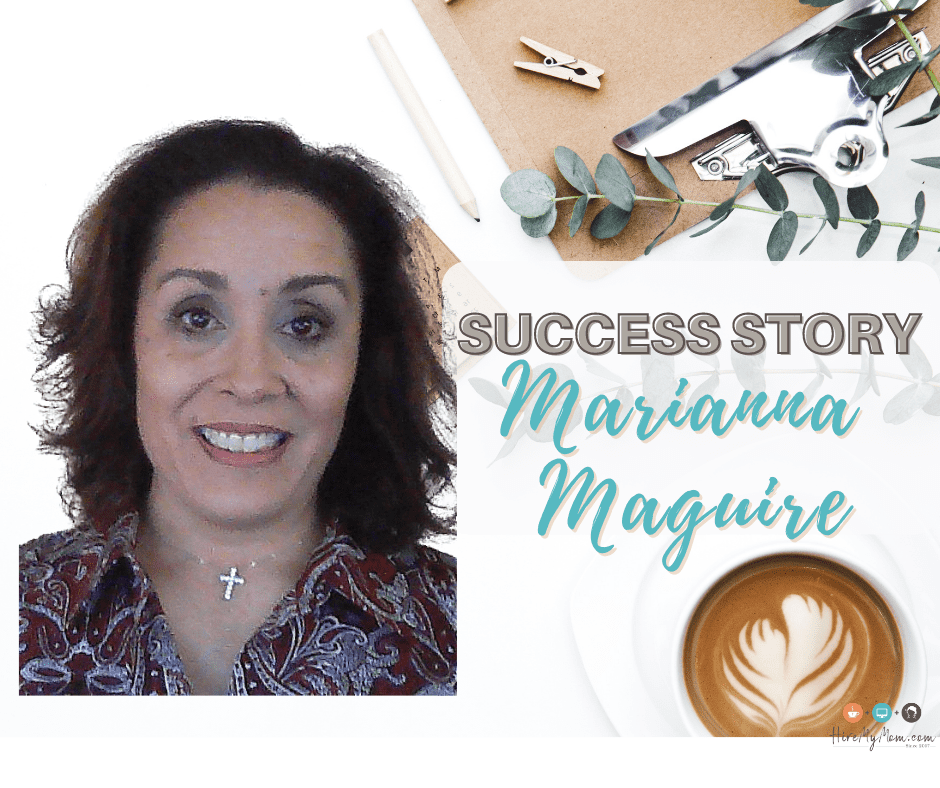 Success Story: Marianna Maguire
Tell us about you and your experience finding work on HireMyMom.
Most job boards are usually overwhelmed with both candidates and jobs, making it difficult to really stand out. HireMyMom allows both job seekers and employers to interact much more closely through a smaller job forum with real needs on both sides, and you don't get lost in the crowd. 
As a mom, it's important for me to balance the needs of my family – which these days are ever-changing due to the pandemic – and the personal desire to work in a professionally-fulfilling role.
This is the first time I've successfully found flexible, work from home engagements that utilize my skillset as well and I'm so thankful to have come across HireMyMom!
What are your top tips for landing a job or jobs on HireMyMom.com? 
I would encourage job seekers to be patient, wait for the right opportunity that is a good fit for them, and apply with confidence!
Even if a job posting seeks a specific skillset, employers appreciate a candidate who can also add value to their organization in other areas. Enjoy getting to know the employer and let yourself shine!
What piece of advice do you wish someone had given you at the start of your work from home journey? 
When the right job comes your way and you're invited to interview, don't be nervous, be yourself and you'll do great!
What do you see as your greatest success in life?
The drive to never stop learning or improving yourself!
What is something about you that many people don't know?
I'm private about my generosity but I'm very proud of it.