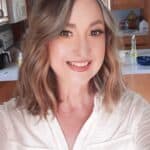 Kristie Purner
"I have been looking for a marketing job for 6 months now.  Had lots of first and second interviews but was never hired.  Within the first week of signing up with HireMyMom, I got a job at full rate using my top skills.  I am so happy.  Thank you so much!"
UPDATE! "I just got a SECOND part time job from HireMyMom. A company was looking for a content strategist. And again I got full rate. Thank you so much. I can get my financials back in order. For 6 months, I was searching for jobs on Indeed and Linkedin. Nothing. Just one month on HireMyMom.com and I now have a full time income going. I can't thank you enough!"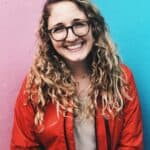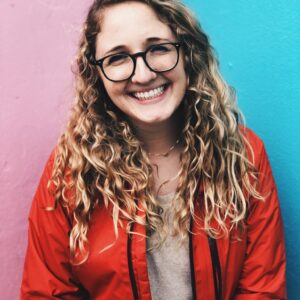 Miranda Cameron
"I found my work from home job on Hire My Mom 3 years ago, and it has been the biggest blessing for my family. I was able to find the PERFECT, flexible job for a stay at home mom, and I'm so grateful for the opportunity to work on my own schedule while still being the primary caregiver for my kids. After applying to what felt like hundreds of remote jobs on Indeed and LinkedIn and not hearing a single thing back, it took me only 3 weeks on Hire My Mom to get my official job offer. I am constantly recommending the site to every mom I know!"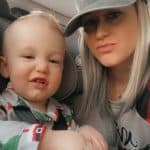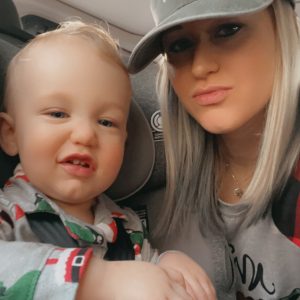 Brittany Case
"I found my current job from y'all over a year ago and it is the perfect fit!! Love my company and team. God blessed me with this opportunity. I had no idea I wanted to work from home until my son was born and this opportunity just landed in my lap because of y'all!"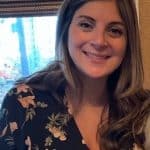 Justine Graf
"My experience on HireMyMom has been wonderful! Within the first week of joining, I had 3 interviews and those led to multiple job offers. I have been working online for about 18 months and this site has been the biggest game-changer for me. The exposure to other companies who are real, professional, and actually need your help is unlike anything I've found before. I'm very grateful to have found HireMyMom!"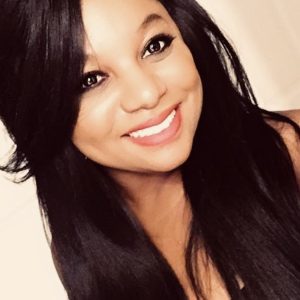 Asyia Andrews
"I knew when I first held my newborn back in 2019 there was no way I could leave him to go back to a workplace. I started searching the internet looking for legitimate work from home websites and came across everything from flexjobs and ziprecruiter, to Indeed and LinkedIn. I applied to EVERYTHING but what caught my eye about HireMyMom was their attention towards working Moms. They not only advertise legitimate work from home opportunities, they offer both part-time/full-time as well as independent/w-2 work. I am forever grateful for being able to stay with my son and be the mama he deserves just by being present during the first most crucial years of his life. I was able to secure 2 work contracts independently and easily transition to my now W-2 position!"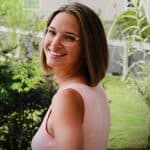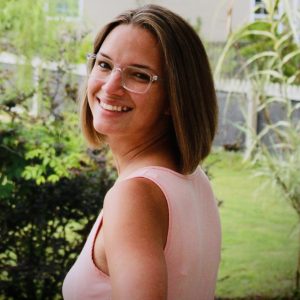 Tiffany Fulle
"I was just starting my VA business on the side but felt lost. I found the HireMyMom site mentioned on The Free Mama FB page. I'd never heard of it so I looked it up. I was shocked that there were so many legitimate positions available. I signed up for the 3-day free trial and applied about about 5 jobs right away.  I've continually applied for other positions and just landed my third HireMyMom client!!  This site changed my life, and I wish that I had found it years ago when I first had my babies (who are now 7 and 4) but I wouldn't change the journey that we've been on. I'm just so grateful to have found it now. I also have told many of my friends about it! It's a game changer!"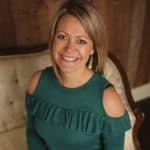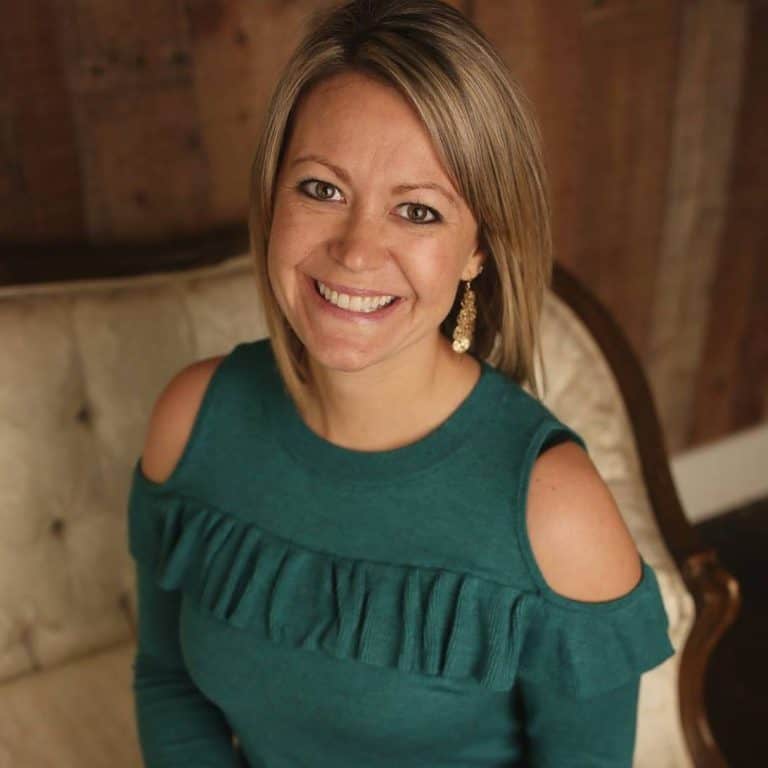 Amy Stroo
"My experience with HireMyMom was the best online job search I have ever experienced. I was able to find several positions that fit what I was looking for. The search and application process was incredibly easy and quick. The communication with employers was seamless. I was able to land several interviews and a position I was hoping for in less than 3 weeks."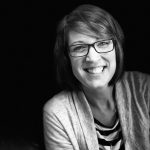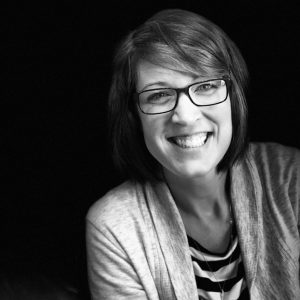 Emily Thompson
"I just wanted to say thank you for your business! I've been wanting a "side hustle" for a long time, but not really sure how to find one in my field, especially since I didn't want to work full-time with young children. I put my resume out on Indeed.com a few times, but that always seems like throwing your name into a haystack of a thousand applicants. I joined Hire My Mom for the first time on April 10, was contacted immediately by very responsive and understanding companies, and had two perfect job offers by April 20. Ten days. I would not have found them without you. I am so grateful!"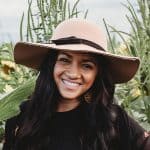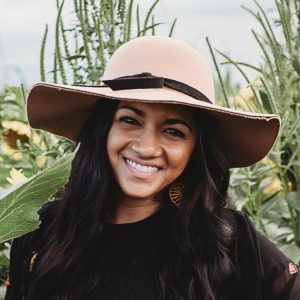 Judith Rhodes
"I joined HireMyMom on the free trial in October, the last day of the free trial I applied for 3 jobs. I got an interview 2 days later & got my dream job! My daughter's school is going all remote & I'm just so grateful to be able to be there for her & still be employed. I am just so blessed to have found HireMyMom on Instagram & YouTube. You have truly made it possible for moms that want to work, but also be able to be present for their kiddos! So many thanks to you!"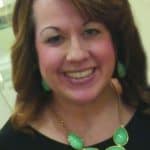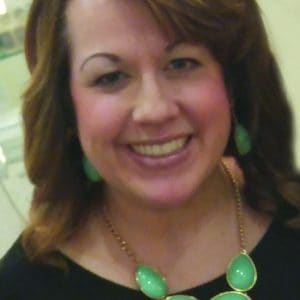 Sarah Weeks
"A friend of mine told me to check out HireMyMom because I was looking for a work-from-home opportunity that was flexible with my family schedule. The first day I signed up, I found the position I currently have now! I thought the idea of the site was great and I found success quickly!"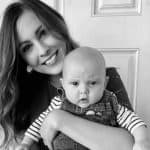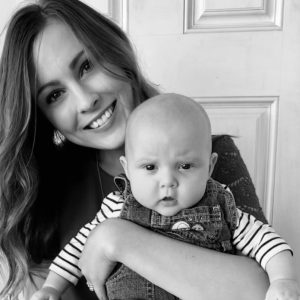 Erica Gilbert
"I knew after my daughter was born I did not want to return to my job and have to put her in daycare. Luckily, I came across HireMyMom and landed my dream job in about two months. I had several interviews before I ended up with the VA position I have now and  it could not be a more perfect fit. Don't be discouraged while searching for a job because it takes time to find the right fit. Have patience and pray for the right job to come your way."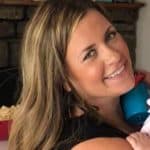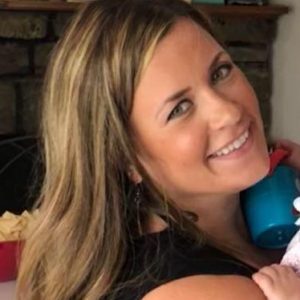 Stephanie Trovato
"I found the job via my inbox and eagerly reached out. Within an hour, we arranged an interview and the rest is history!! The process was simple and easy! Thank you HireMyMom!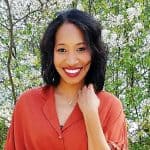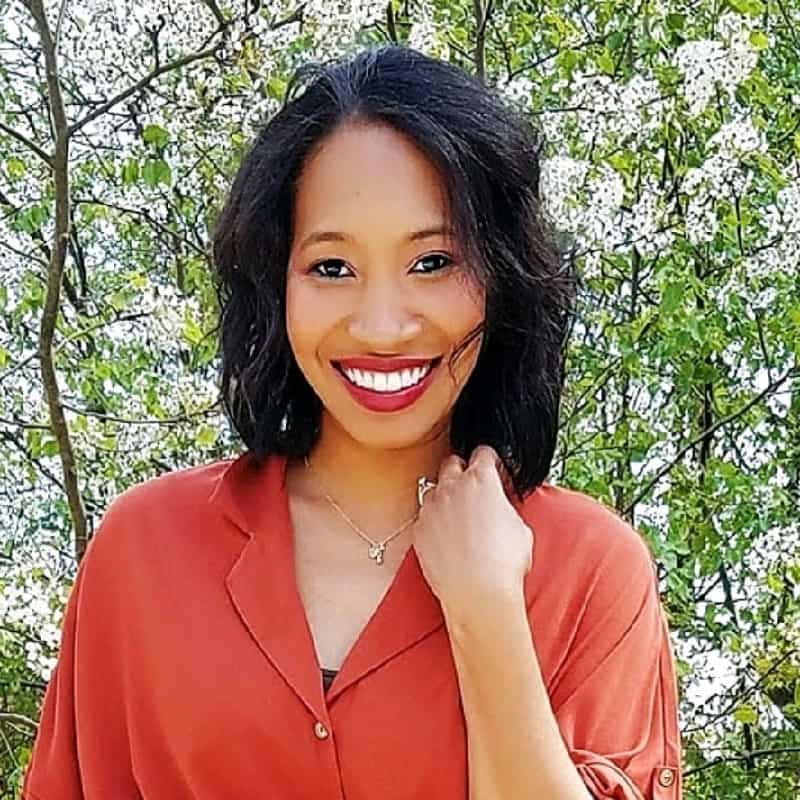 Dana Fields
"I found HireMyMom.com a year ago after making a hard decision to leave my corporate job. I stumbled upon hiremymom.com on instagram! I couldn't believe how many companies/businesses were hiring for remote work. I ended up getting 3 interviews and being hired by one! I got on the job training and am now using those skills to start my OWN podcasting service! I cannot recommend hiremymom.com ENOUGH. It is BY FAR THE BEST job site for MOMS! It has changed my life in the best way!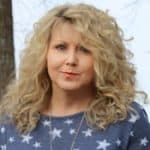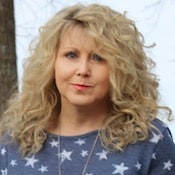 Tammy Lensing
"I seriously landed my first job on HireMyMom in one week!!! I was soooooo skeptical. But you have the best jobs on here.  I landed a job as a Facebook Ads manager. I am ready to help them crush their business goals!!! Thank you for providing this service, Lesley!"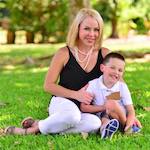 Jenny Gaal
"Within the first month with HireMyMom, I found a great job with an eCommerce company and worked for them for 2 years. Then later,  I found another perfect fit. I highly recommend HireMyMom! I am two times happy and very thankful for an organization that values a work/family balance. I honestly do not know how I would have been able to pull off the last 3 years without their amazing remote job platform. Thank You!!"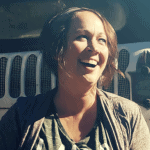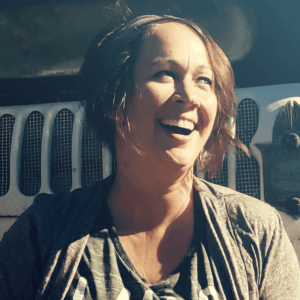 Amanda Krill, AmandaKrill.com
"My whole business (and I've been running it for 14 years) is possible because of Lesley and HireMyMom.com. I had one client before I discovered HireMyMom. After joining HireMyMom, it snowballed into a business that generated nearly $100k in one year. I am forever grateful to Lesley and HireMyMom.com and recommend them whenever possible."

Lilly Ferrick, LillyFerrick.com
"When I saw that HireMyMom launched their Concierge service, I jumped at the opportunity to try it. My HR Specialist had 3 strong candidates for me with video interviews. She offered her top recommendation of candidates, and she was spot on. I hired the first candidate and she's been with us now for six months. I look forward to the next time I need to use this service. It was well worth the investment to have HireMyMom take care of the initial vetting for me and only present me the top 3 picks."

Meredith Lee, KnockKnock Social
"HireMyMom connects you with a high caliber of extremely skilled candidates! We have been in business 10 years….. and FINALLY found a hiring site that works!"

Chyna Roberts
"I want to say thank you for the opportunity to be a part of your site and find employment. I have been on the search for a work from home job for about 2 years or so now. I joined your site on March 21st and on March 23rd, my birthday, I was contacted for an interview. I got my official job offer on March 29th, just a week later!! I was hesitant and following HireMyMom for about a year before I actually took the leap. I wish I had done so sooner!"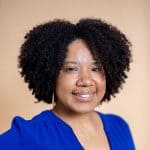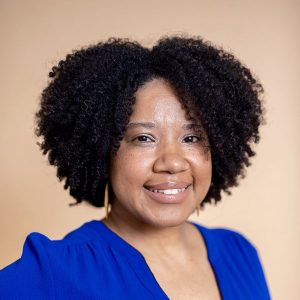 Martha Ramos, marthalramos.com
"HireMyMom.com totally rocks! From setting up my account, posting a job, and getting qualified leads, the service was excellent. I was fortunate to interview so many amazing ladies and have since hired a VA to help bring my virtual summit to life. I will definitely recommend your services to my peers and keep HireMyMom top of mind for future opportunities." Martha Ramos, CEO, marthalramos.com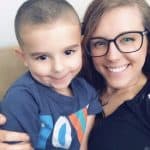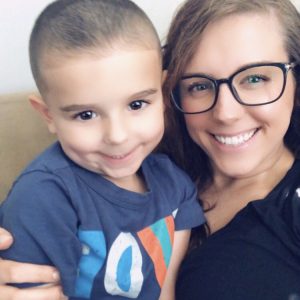 Heather Swain
"After a hard season of life, I decided to try and find a job where I can bring in some extra money while still being home with my son and not have to pay the insanely high costs of childcare. I saw an ad for HireMyMom, and I felt drawn to the site. Within my first day using the site, I had two interviews scheduled. I got my first job within a couple of weeks of signing up and my second job within the first month!" Read more of Heather's story here.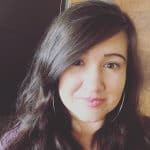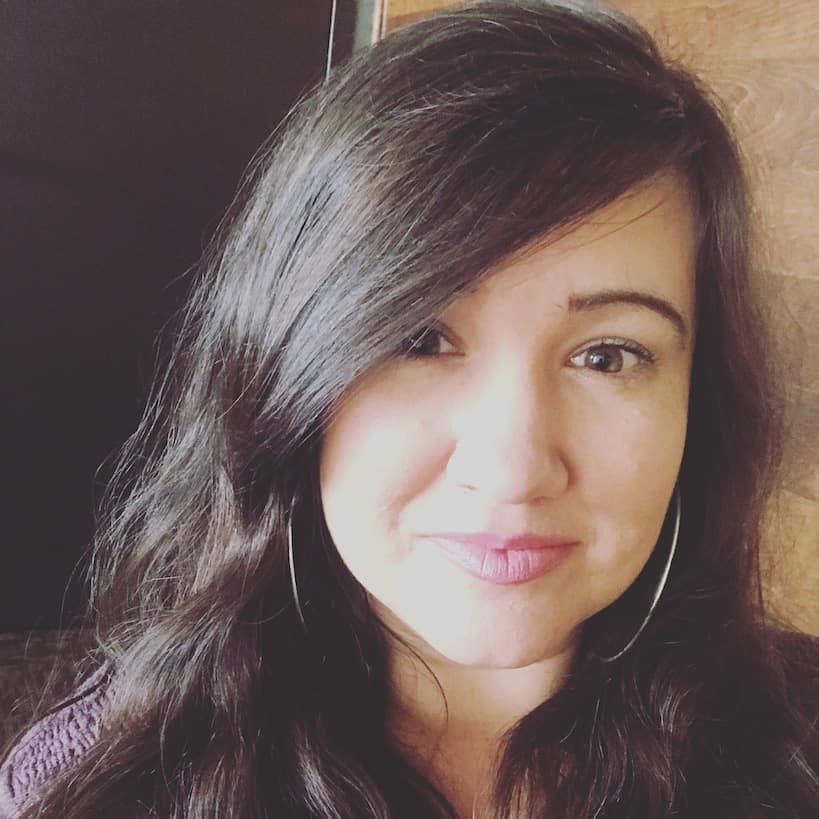 Lindsey Clair
"I started using HireMyMom a few years ago in my work from home endeavors. I've gotten three or four jobs since using HireMyMom; two of them I've had for over two years now. My experience with HireMyMom is like no other out there. I love the new website and easier navigation for searching for jobs and setting up my resumes etc. in the dashboard. My experience has been beyond amazing!"  Read more…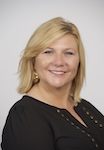 Stephanie Brodt
"I found HireMyMom online through online research and immediately loved how they seemed so personal and safe. I especially appreciated that they were screening the potential jobs so I could feel confident that I was applying to legitimate opportunities."  Read more…

Lauren Heiden
"When we brought our son home from the hospital 8 years ago, I fully expected to go back to work; however, I quickly realized how attached I was to him. I knew I had to figure something out. Praise the Lord, I found a position within a week and I was so thankful to get to stay at home with my son! When the project ended, I instantly got back on HireMyMom and found my second position within a week and I have held this same position for 7 years now. Read more….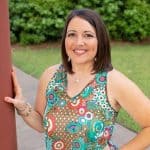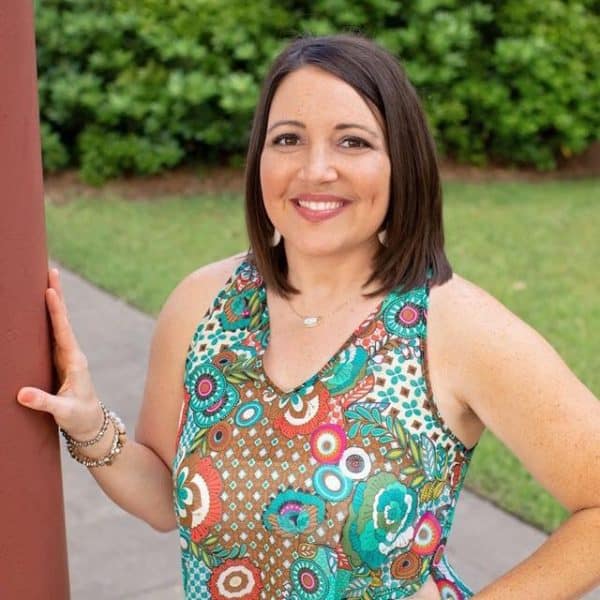 Amanda Smith
"I stumbled upon HireMyMom and began to look for clients and landed a job with a small company. After my success, I told a friend about HireMyMom and she ended up landing a job that turned into a full-time position. My favorite part about HireyMyMom is the job postings are legit and there are no scams to worry about. Most of the employers know they are hiring moms and understand they will be working around a flexible schedule."

Rona Prestler
"I was laid off from my office job when my first baby was 6 months old. I didn't know what to do! All I knew was that I didn't want to commute 1hr+ each way anymore, but I also knew bills had to be paid. I found HireMyMom and had several interviews almost immediately. One of them was absolutely PERFECT for me. I think I've had maybe 5 or 6 clients now! I'm so impressed with the quality of jobs I've found. I can't thank HireMyMom enough!!"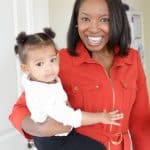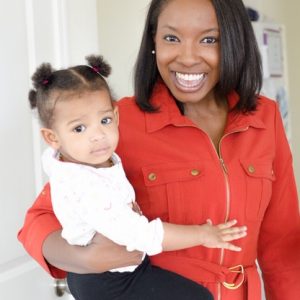 Andrea Corpening, Elite Business Performance, LLC
"Since at one time I was a job seeker and now I'm an employer, my favorite thing about Hiremymom is they always have legit opportunities.  I have never experienced any scams.  As a job seeker, I always experienced quality gigs.  Now, as a business owner looking to hire, I have found several great candidates that are qualified and passionate about what they do."

Monique Muro, ProofMango.com
"Oh my goodness, what's not to love? I started out on Hire My Mom in early 2017 to pick up some contract gigs. I ended up working with extraordinary online business owners who taught me to so much. I'd say my favorite thing is that when you apply for these gigs, you're not lumped in with hundreds of other applicants – the applicant pool is just small enough for you to stand out!"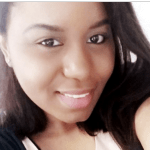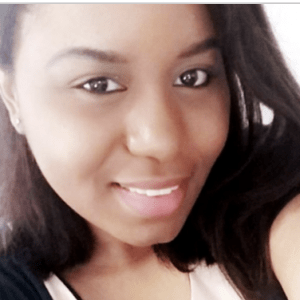 Doris Brandford
"Your website is a blessing! Thank you so much, I was hired by another company. I found two clients in less than a month!!!!" Best, Doris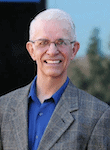 David A. Hall, Infinity Dental Web
"I have used HireMyMom for several hires over the years with excellent results. Our company uses writers and social media managers who all work remotely, and since we invest quite a bit of training in them, we need people who will stay with the company long-term. HireMyMom has helped us to find three or four people who have been excellent. When I have an opening for a remote position, they are the first place I go."

Kim DeLisle
"I am a long time, active user and have stayed busy with jobs from HireMyMom. It is the best out there for moms looking to work from home."

Jessica Dickison
"Just wanted to say a quick thank you! I signed up with your site 3 days ago and was just hired by a wonderful company that I can't wait to start working with! You guys are amazing, keep up the good work!"

Kari Turbeville, Studio Barn Creative LLC
"I was rejected for the first job that I applied for on HireMyMom. That ended up being the beginning of my success story. When I was rejected, I was crushed, but I emailed the employer thanking them for their time and asked that she keep me in mind. To my surprise, she did and after working with me for two weeks, she decided that she wanted to keep me on. That was almost five years ago. My business is now an LLC has grown enough that I am back on HireMyMom as an employer looking for help!"

Shannon Culp
"HireMyMom.com has been life changing for me as I've been introduced to two amazing opportunities through this website. The amount of opportunity I've seen for those of us looking for that perfect balance is incredible. I've recommended this site so many times and will continue to do so. Keep up the great work, your site and service is unique and incredible!"

Beth Rodgers
"I had been looking for opportunities to work and still be home with my kids.  I wasn't impressed with what I had been finding.  I heard about Hire My Mom and went back and forth on whether or not to pay to join.  After checking out the reviews on the website, I decided to go ahead and give it a try.  I hadn't been a member long when I came across a listing that I knew would be perfect for me! Thanks to Hire My Mom, I now have the perfect work from home job for me!"

Irene Krasnoff, MBA
"When my baby was born in 2012, I knew I had to work at home because I didn't want to miss out on her precious milestones.  I had no clue how to work profitably from home. I knew I wanted to work part-time making the same salary as my previous job. After researching several work-at-home websites, I came across HireMyMom.com. I was pleasantly surprised to find projects that matched my marketing skillset."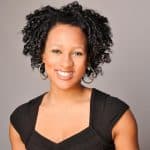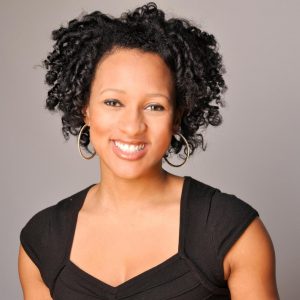 Chris-Tia Donaldson, Thank God Its Natural
"I was able to grow my company with your service and were now in 5,000 stores. We have five moms with us. Always referring my friends who are business owners and telling them how smart these women are and amazing to work with."

Leslie Hawkes
"I found my first project through the site within a week of subscribing. My subscription cost was paid for with the first article I wrote! It was for a content marketing firm and they needed SEO content writers. I had never done that kind of writing but they were willing to train me. We spoke once and I was hired as a freelance writer. I'm still working with them today — 7 years later! That position has resulted in me writing for 2 other content marketing firms as well."

Kiri Masters, Bobsled Marketing
"I LOVE HireMyMom.com. Moms are the most hard-working, focused people out there and I'm lucky enough to have have hired 4 wonderful moms from this site. For employers, it's a great way to reach candidates who are dedicated and organized. And for Moms, I can only say that there are real employers out there with real positions available, who are searching desperately for exactly what you offer! "

Stephanie Enciso
"I'd like to first say, that I am beyond grateful for stumbling across this website. I am currently working two part times jobs, that I found through this site, and it's allowed me to remain at home with my son.  Without this website, I would have been forced to find a job outside the home, place my son in daycare and/or with family members. So again thank you, thank you, thank you!"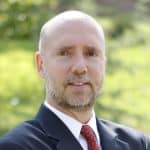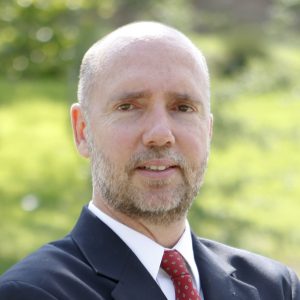 Mark David McCreary, Internet Tools, Inc.
"I posted a job on HireMyMom, and within a week I had 7 applications for a challenging task. My new hire is working out great, and I like the idea of remote workers.  It does take a special person to be a remote worker, and I think those people are attracted to HireMyMom. There is a lot of talent on HireMyMom, and if you need some assistance with challenging tasks, I suggest that you give it a try."

Autumn Burns
"I clicked on your site a few times, and finally decided to give it a try. I was trying to re-enter the workforce after being a stay-at-home mom for 17 years. It turned out that I was the only applicant that applied for this job and little did I know it would turn into a career position that has been the very best job I've ever had.  I am now a full-time employee as an Operations Manager!  I am so grateful for your site and appreciate what you are doing as a business woman."

Arni Adams
"I love this company! When I had my second child, I decided to leave the corporate world for a while and work from home so I could focus on my kids. I found some great long-term clients using HireMyMom.com. Not to mention, I gained valuable experience that helped me get back into the workforce when I was ready!"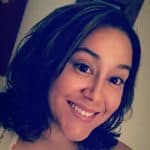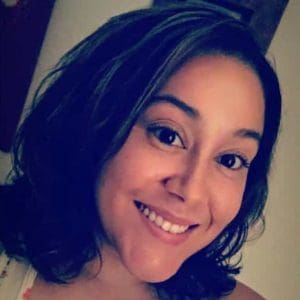 Deidra Martinez
"I LOVE this website and have found a fantastic job with HireMyMom.com. I have referred SEVERAL mommy friends of mine to this site, two of which have also found permanent employment!"

Jennifer McGill
"I've successfully found a job through your company which is keeping me quite busy. This was a wonderful experience for a mom who was looking to stay close to home but had skills to offer a company in need. Thank you."