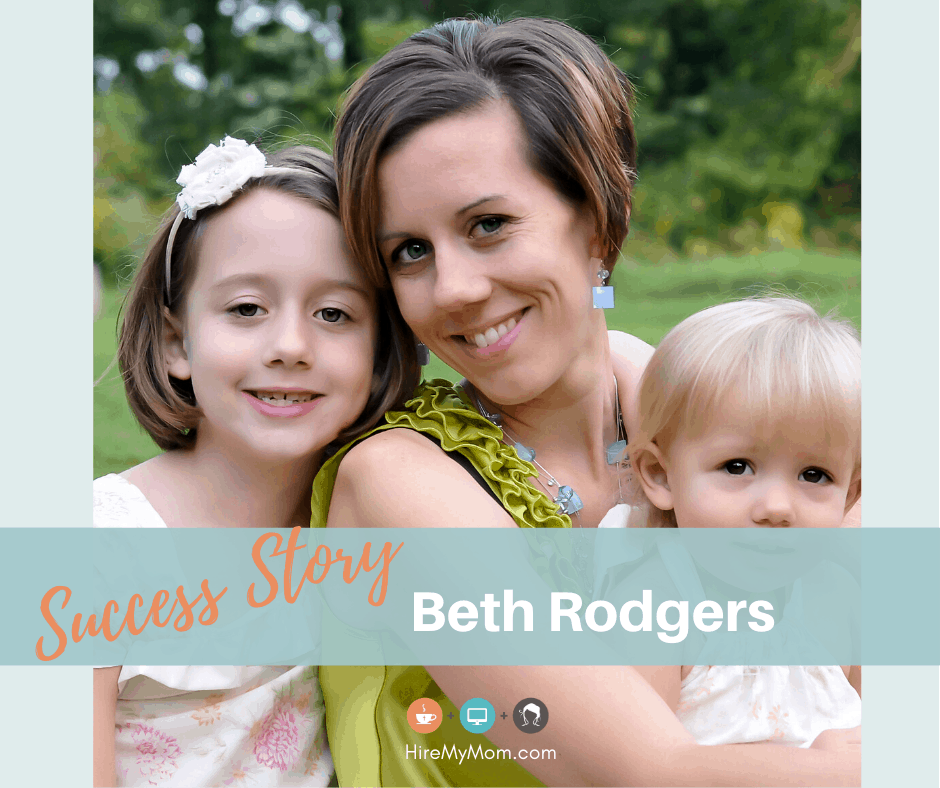 HireMyMom Success Story: Beth Rodgers
What's your success story with HireMyMom.com?
I had been looking for legitimate opportunities for me to be able to work and still be home with my kids.  I wasn't impressed with what I had been finding on my own.  I heard about hiremymom.com and went back and forth on whether or not to pay for a membership.  After checking out the reviews on the hire my mom website I decided to give it a try.  I hadn't been a member long when I came across a listing that I knew would be perfect for me!  Me and the Mouse Travel was looking for a vacation planner specializing in Disney travel!  I had a series of telephone interviews with the companies owner and was offered a position!  I have been with Me and the Mouse Travel for 3 years now!
What's your educational and experiential background?
As soon as I seen the listing from Me and the Mouse Travel I became so excited! I had worked for Walt Disney World and studied tourism in college I knew that I would be perfect for this job!  I graduated in 2003 from Central Michigan University with a bachelors degree in business management with a concentration in Human Resources and Travel and Tourism.
Check the site daily new listings get posted daily.  Brush up on your phone and facetime interview skills as most of the time you won't meet your employer face to face.  Also, make sure to follow up on resume's and applications you send!
What's your favorite thing about HireMyMom.com?
My favorite thing about having a membership with HireMyMom.com is that they did the leg work weeding out any job opportunities that I wouldn't have considered legitimate, professional job opportunities.
What's one fun fact about you?
I LOVE my job!  Just like HireMyMom helps you to find a perfect job to fit your life circumstances I help families plan magical vacations to fit their desires!  My planning services are free to use!  For more information about my Disney vacation planning services please visit  http://meandthemouse.com/vacations/beth-rodgers/ or email me at beth@meandthemouse.com.
If you'd like to be featured as one of our Success Stories, please contact us!
Mompreneur, Success Stories, Testimonials, Work from Home Success, Work from Home Tips