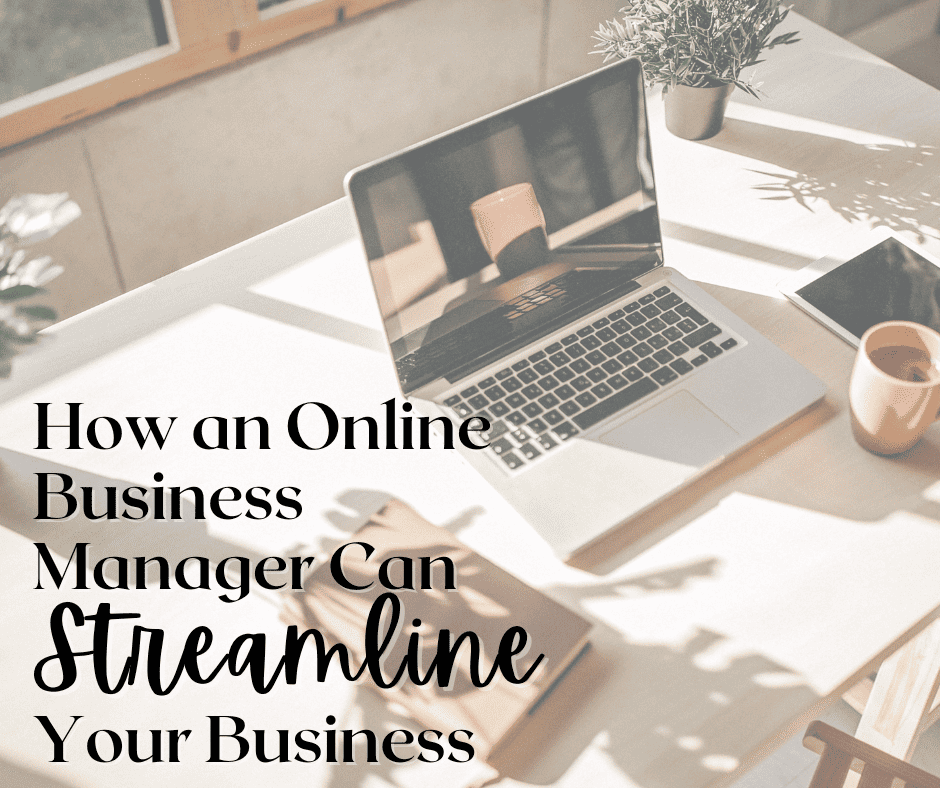 How an Online Business Manager Can Streamline Your Business
Running a successful online business requires wearing many hats. As a business owner, you may be handling everything from marketing to bookkeeping and client management. However, taking on too much can lead to burnout and inefficiency. This is where an Online Business Manager (OBM) comes in. An OBM can help organize and streamline your business operations, allowing you to focus on what you do best – growing your business.
What is an Online Business Manager?
An Online Business Manager (OBM) is a virtual professional who can help business owners streamline their operations, increase their revenue, and reduce their workload. They are experienced managers who work remotely and take charge of the day-to-day management of an online business. An OBM is different from a Virtual Assistant (VA) in that they are more of a strategic partner and oversee the bigger picture. While VAs are typically responsible for administrative tasks such as scheduling, email management, and customer support, OBMs take on a more extensive role. An OBM will analyze and identify the areas of the business that need improvement, create systems and processes that improve efficiency and productivity, manage and supervise staff, and keep the business running smoothly. OBMs are versatile professionals who can adapt to different industries and help businesses of various sizes and structures.
The Benefits of Hiring an Online Business Manager
Managing a business can be overwhelming, especially if you're doing it all by yourself. However, with the help of an Online Business Manager (OBM), you can streamline your operations and focus on the aspects of your business that require your expertise. Here are some benefits of hiring an OBM:
Better management and use of your time

Improved organization of your business

Expertise in multiple areas – including areas you may not be strong in

Increased efficiency for your business and team

Strategic planning for your business
How to Hire an Online Business Manager
Now that you understand the benefits of hiring an Online Business Manager, it's important to know how to go about finding the right person for the job. Here are some steps you can take to make sure you hire the right Online Business Manager for your business.
Define your business needs: Do you need help with operations, finances, organization, team management, marketing or all of the above?

Look for experience and expertise: Look for someone with experience and expertise in the areas you need help with. For example, if you need help with operations, look for someone who has a background in operations or management and can show you results from their previous work.

Interview candidates: Ask about their approach to managing projects and how they would handle different scenarios that might come up in your business. If this is your first time hiring an OBM, we offer

Concierge Services

for companies where our HR experts complete the hiring process for you, both to save you time and hire someone they know will be great for the job.

Check references: Talk to their previous clients to get a sense of their experience working with the Online Business Manager and how effective they were in achieving their business goals.

Negotiate the contract: Once you've found the right Online Business Manager for your business, negotiate the terms of the contract, including payment, the scope of work, and the length of the engagement. Be clear about your expectations and what you hope to achieve through working with them.
Tips for Successfully Working with an Online Business Manager
Be upfront and specific about what you need from your online business manager. This includes timelines, tasks, and deadlines. If there are any special requirements or preferences, make sure to communicate them early on. Next, determine your availability and preferred communication methods. If you prefer email or regular check-ins, make that clear from the start. Make sure to establish trust with your online business manager by communicating openly and honestly. Provide regular feedback, give clear direction, and trust them to handle their responsibilities.
Be sure to keep your OBM informed of any changes in your business. Most important of all, take the time to celebrate the milestones that your online business manager helps you achieve. Recognize their contributions and show your appreciation for their hard work.
Hiring an OBM can be one of the best decisions you make for your business. They can take care of day-to-day operations, leaving you free to focus on what you do best. By following these tips, you can successfully work with your online business manager to streamline your business and achieve your goals.
Do you have more questions about an OBM? Reach out, and we can share those with our audience because chances are, someone else has the same questions!