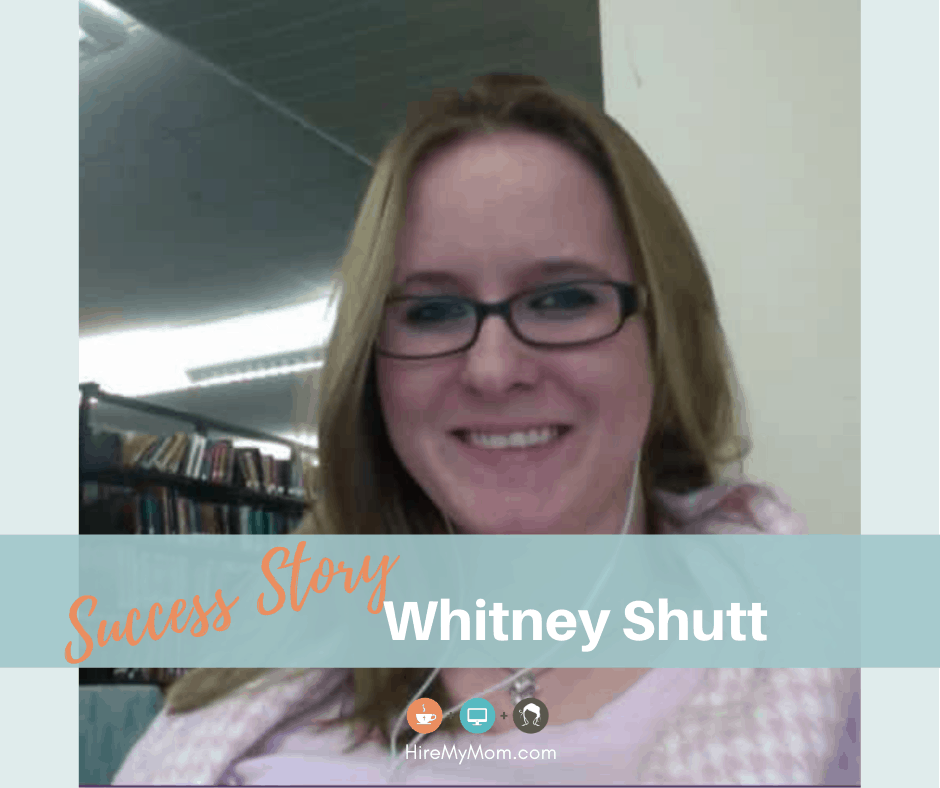 HireMyMom Success Story: Whitney Shutt
What's your success story with HireMyMom.com?
I am a bit of a rare situation, I was at a full time job when I got pregnant and wanted to stay home with my son so I became a member of Hiremymom.com in May/June of 2015 and it only took me about a week or two to land my first interview and was hired on at the company that I still work for today (going on 2.5 years) in August of that same year.
What's your educational and experiential background?
I have my bachelors in Corporate Communication and have about 1 years worth of experience in a non-profit organization and 2.5 years of experience if business development, web organization, ghostwriting, transcription, and other various virtual assistant tasks.
What is your top tip (or tips) for landing a gig on HireMyMom.com?
Be open to anything, even time zones. I work on pacific coast time, but live in central. If you are willing to put in the work and be flexible then you should more often than not find exactly what you are looking for.
What's your favorite thing about HireMyMom.com?
The ability to have a website where the jobs have been vetted. I know I can go to this website and know that I won't get scammed and that everything that I see listed are honest employers looking for employees.
What's one fun fact about you?
I love to read when my husband takes over toddler time 🙂
.
Success Stories, Testimonials, Work from Home Success, Work from Home Tips