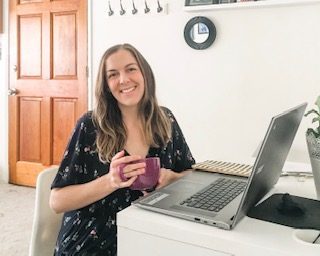 HireMyMom Success Story: Lauren Gamboa
Tell us about you and your experience finding work on HireMyMom.
I quit my full-time job as a bookkeeper two years ago when my youngest child was born. I recently joined Hire My Mom and have found several leads! Though I haven't landed a bookkeeping position quite yet, I have been hired to do some web research.
I'm making great money and working when and however much I want to. All while staying home with my kids! This job has allowed me to get my foot in the door as a work-from-home mom. Plus, my membership has more than paid for itself and have found several leads!
What are your top tips for landing a job or jobs on HireMyMom.com?
My top tip is to check every single job post. Even though I've been specifically looking for bookkeeping jobs, I landed a job doing web research because I checked every single one. Have an open mind and you might find something great that you're qualified for!
What piece of advice do you wish someone had given you at the start of your work-from-home journey?
Not everyone finds success when trying to start a freelance business on their own. When you're first starting out, instead of putting all your focus on branding yourself and finding clients on your own, check the job boards for remote positions and apply to as many as you can. The key is to just start and get that money coming in!
What do you see as your greatest success in life?
Definitely becoming a mom. Raising my kids has made me grow in so many different ways. I can't imagine life without them!
What is something about you that many people don't know?
One of my goals in life is to be bilingual. I study Spanish every day and I'm currently at the intermediate level. I hope to become fluent one day!