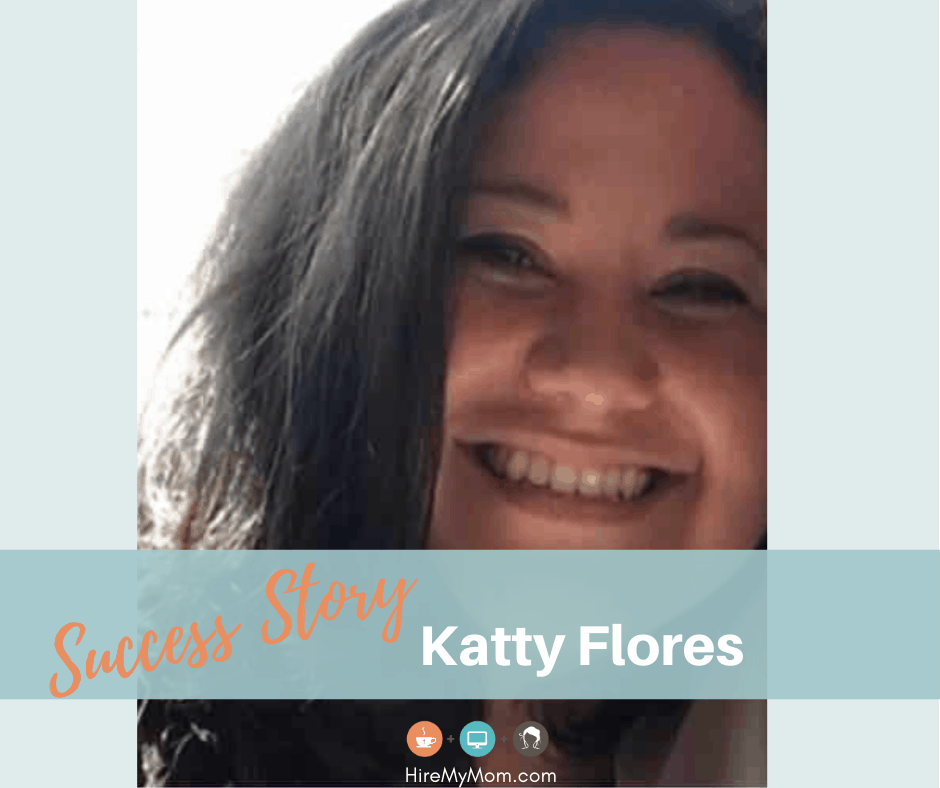 HireMyMom Success Story: Katty Flores
What's your success story with HireMyMom.com?
I tried HireMyMom for the first time this year. It took a little less than a month to find my first job! I applied to several positions, I'd say 12 different postings, being careful to not only apply through the HireyMyMom site but also to email these employers/businesses directly. I had 3 interviews, the last being the one that made me an offer. I was elated to finally have the chance to work from home while still being a mom and wife, first!
What is your top tip for landing a gig on HireMyMom.com?
1) Make sure your resume is clean, short and sweet. I know that we want to draw attention to ALL of our experiences, however, I read that you should keep your resume to one page.
2) Some employers will have links to their applications. Treat these like you would any other important, paper application. Fill them out completely and thoroughly. Even if you uploaded your resume, make sure you fill in job by job. Otherwise, it resembles laziness.
3) Use complete sentences and proper grammar when typing up explanations.
4) Email the employer with a quick greeting and inform them you've just applied to their position (if applicable) and briefly introduce yourself.
5) After 3 days or so, send another follow up email regarding your application. The idea is that if your goal is to get a job, your actions should demonstrate it.
What's your favorite thing about HireMyMom.com?
My favorite thing about HireMyMom is that the business or individual posting their job on the site is well aware the applicants are family centered first. They are knowingly giving moms the opportunity to feel worthy of their intelligence and skills, while allowing them to be sensitive toward their family.
What's one fun fact about you?
A fun fact about me is that humor is my most used ingredient when brewing perspective for life's expected and unexpected challenges.
.
Mompreneur, Success Stories, Testimonials, Work from Home Tips