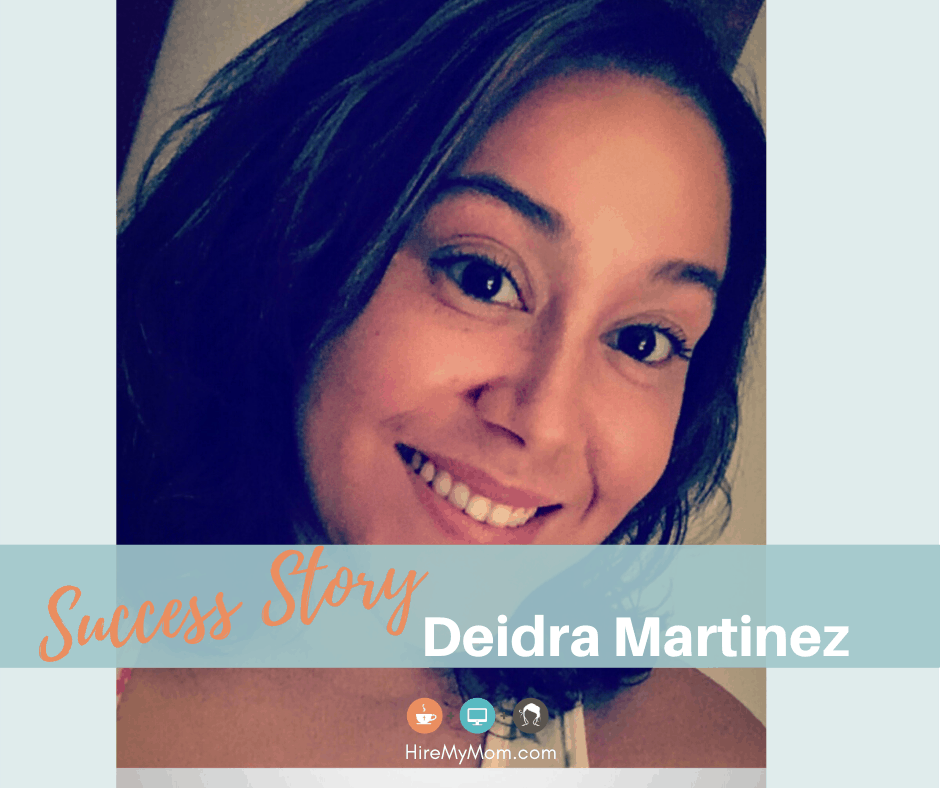 HireMyMom Success Story: Deidra Martinez
What's your success story with HireMyMom.com?
I was referred to 
HireMyMom.com
 from a church friend. At the time I was unable to work due to lack of childcare. I joined in January of that year and was employed by the end of February. Again the following year after a move, I joined HireMyMom.com again. For the past 1 1/2 years have worked for an amazing company owned by another amazing mom. Together in 6 short months we grew the company by leaps and bounds. Just this fall I found my THIRD job with this amazing website. I have referred HireMyMom.com countless times. It has been a HUGE blessing to me and afforded me the opportunity to spend this invaluable time with my son.
What's your educational and experiential background?
Only 1.5 years left until graduation and certification to become a RAD tech. I have over 20 years in customer service, an additional 10 in administrative.
What is your top tip for landing a gig on HireMyMom.com?
Know what you can do and can't do. Know the worth of your skill set, but be realistic as to your availability and your commitment to your follow-through on a position you accept. Professionalism is key.
What's your favorite thing about HireMyMom.com?
Most importantly is the quality of the job postings. I am a professional woman looking for good work at good pay. I'm a woman who can't make it on the bare minimum. Employers here are serious, driven, and are looking for candidates who match their passion.
What's one fun fact about you?
I'm a huge kid, with a love for Jesus and gardening.
.
Success Stories, Testimonials, Work from Home Success, Work from Home Tips