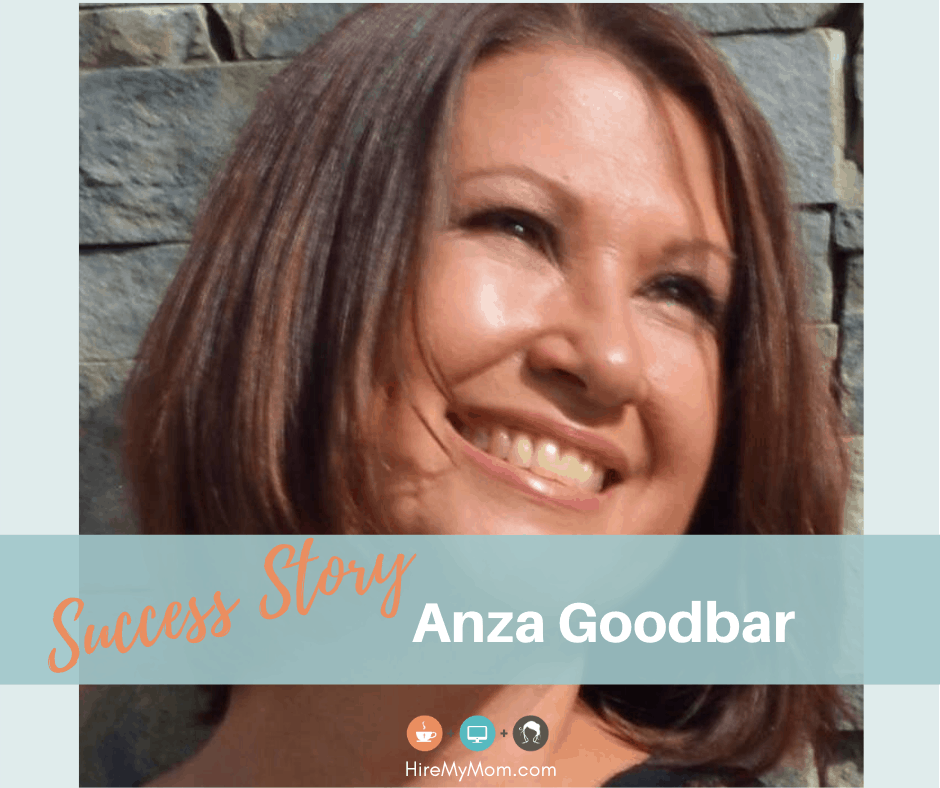 HireMyMom Success Story: Anza Goodbar
What's your success story with HireMyMom?
Hire My Mom has been a wonderful tool for me to find clients over the years.  I have been an active member off and for more than 6 years.  Every client I have found on this site has been wonderful to work with and flexible with my schedule. Whenever my business is in a lull, HireMyMom is the first place I go to find new clients.
What's your educational and experiential background?
I have a degree in communications.  I have been a business owner since 2004.  I have owned a mortgage company, a video rental company, a wholesale distribution company, a branding and packaging company as well as my online business services company.  I have recently started a coaching certification program to enable me to grow my virtual company by including business coaching, masterminds and webinars to teach entrepreneurs business basics.  I work primarily with coaches who want to grow their businesses. I also enjoy writing articles and blogs.
What is your top tip for landing a gig on HireMyMom?
Take your time to answer the questions the potential employer is looking for.  Also add a cover letter and follow their instructions for applying. Many small business owners will use a sequence of directions to see who can pay attention to detail and follow directions, if you don't follow their directions you'll be disregarded before you even have the chance to sell yourself.
What's your favorite thing about HireMyMom?
The ease of use on their website.
What's one fun fact about you?
I'm a competitive ballroom dancer.
.
Mompreneur, Success Stories, Testimonials, Work from Home Success, Work from Home Tips