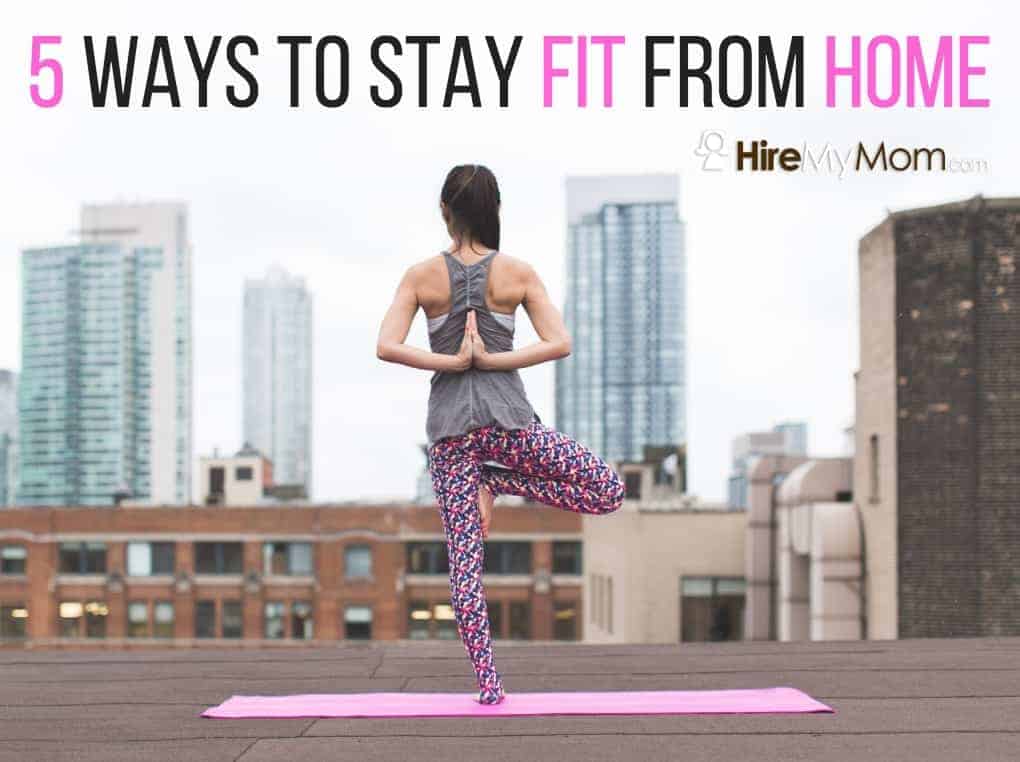 5 Ways to Stay Fit From Home
Fitness should be a crucial part of our lives – it keeps us healthy and active. When you work from home, you may not have time or want the expense of an intricate gym routine. The good news is – you don't need to let those challenges hold you back!
Read along for some of our best, simplest tips to stay fit when you work from home.
Take breaks
One of the major benefits of working from home is that your breaks can take place in your house! You have access to house chores, possibly a family dog, a side job, and much more. While this can also make focusing a challenge, it can also hold many benefits, especially when it comes to sneaking in fitness.
Use a few of your breaks during the day to do a short workout. You can even schedule these around meals and other breaks, and they don't need to last long at all. It's even better to get up and move throughout the day, as we all know how bad sitting is for our health.
Make it short
Working out for an hour is not necessary, unless you truly want to. Choose a reasonable amount of time and don't make it overwhelming, especially in the beginning.
If you decide to use your breaks, maybe start by dedicating three, 5-minute breaks to do some type of fitness moves. When it's a doable amount of time, you're much more likely to stick to it in the long term.
Use what you have
You don't need to run out and buy anything fancy! Chances are, you have exactly what you need, or can get a few small, inexpensive items to start.
Most of us have some kind of fitness selection of gym equipment, machines, or dumbbells. If you don't have these things, you can start with bodyweight strength exercises or simply use the road for running. If you don't know what type of moves to do, you can access tons of free fitness content on YouTube. You can search by length time, type of workout, etc. For example, 5-10-15+ minute workouts that feature High Intensity Interval Training Cardio, light weight training, Tabata intervals, and so on.
Make it social
Fitness is great to share with others. This is a great time to get out of the house – walk with friends, join a gym or exercise class, or join a running club.
When you work out with others, you come to depend on each other, which keeps you consistent and motivated.
Keep it consistent
In the end, consistency is key with fitness. If you don't stick with it, you won't reap the results that come from a regular workout routine. Start with 10 minutes per day and go from there. You can simply walk or lift some light dumbbells if you're a beginner, or find a way to make fitness social.
Set a specific number of workouts to aim for each week and start with at least 2-3. Once you begin to feel better, sleep better, and generally improve your health, you'll want to stick with your new, healthy habit!
Being Mom, Health & Wellness, Helpful Tools, Work from Home Success, Work from Home Tips