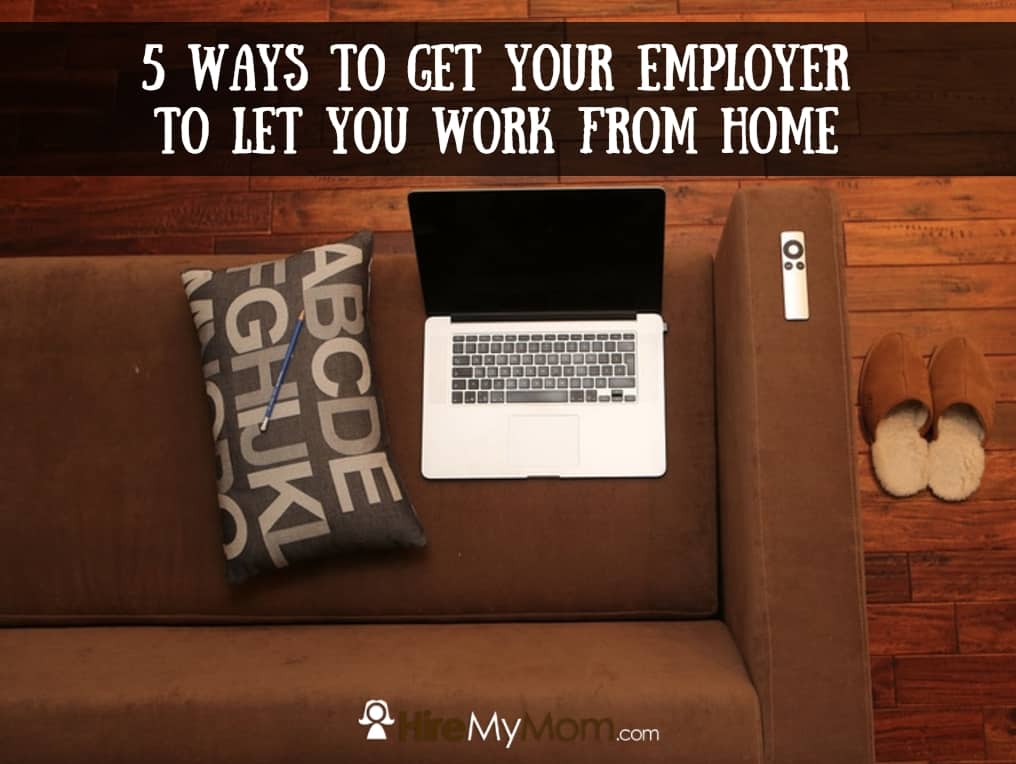 5 Ways to Get Your Employer to Let You Work From Home
While there are plenty of work from home jobs out there, sometimes it takes a less traditional route to get there.  If you're currently in an office setting, but would like to make the case for working from home with your employer, read along.
We've compiled some best tips to work with your boss on a home based arrangement.  While it's becoming more and more common, there are still traditional bosses who see the office as the only way.  Fortunately, we know that working from home offers flexibility, increased productivity, and other benefits that may sway their decision.
Present the benefits
This is the time to make your case! It's proven that working from home increases productivity by a large margin.  According to remote.co, "two-thirds of managers say employees who work remotely increase their overall productivity."
According to Forbes.com, productivity increases can be attributed to more well-timed distractions, the environment of working at home, and optimized communication, to name a few.  One might initially think that productivity would decrease, but it's exactly the opposite.  Additionally, sick days are reduced – yours and your kids'.  You might still be able to work from home while ill, and also care for a sick kid without taking hours away from the office.  There are a host of work from home benefits that directly benefit your employer!
Give a demonstration
If you can get your boss partially on board, now is the time for a demonstration. Ask if you can set up a trial for 2-3 days per week for a couple weeks.  This is the time to be productive, show that you're still available for communication, and generally show why you should be allowed to work from home.
Show the costs
Since saving money is a large benefit with remote workers, you can also give statistics on monetary savings from an employer's perspective.  From commuting, to office space, to computers and office supplies, a lot of money can be saved by remote workers.
Additionally, there are fewer travel costs, far less sick days, and higher retention rates, due to higher job satisfaction reported in remote workers, according to Entrepreneur.com.
Show your productivity
Show what you can do! While it's important not to go all out and exaggerate the amount of work you can get done from home, really focus your efforts during your trial period.
It's important to show that while you're not in a traditional office setting, you can still get your work done – and then some!
Negotiate
If your work from home experiment goes well, do your best to negotiate something that makes everyone feel comfortable.  Since your boss may be more traditional, a full-time home based arrangement may not be best in this case.  Working from home doesn't need to be all the time, but perhaps begin with 1-2 days at home per week.
If this arrangement continues to go well, and your employer is seeing your productivity and the benefits, you may be able to arrange it into a full-time position.
If your goal is working from home, it's worth the effort to have an honest discussion with your employer.  It might not fly for everyone, but it's worth the conversation.  Working from home saves money, boosts productivity, and allows for better work-life balance and happiness!
Virtual Team, Work From Home, Work from Home Success, Work from Home Tips