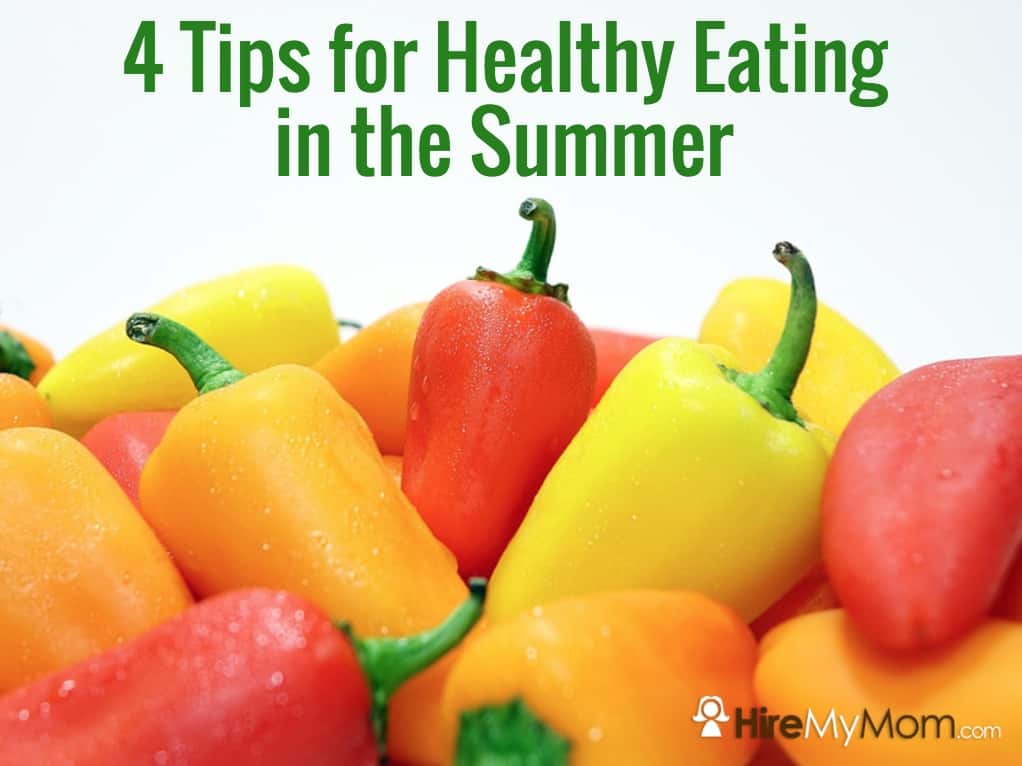 4 Tips for Healthy Eating in the Summer
Staying healthy in the summer is typically easier than any other time of year. Between family and friend activities, vacations, and sporting events, we're on the go more. Additionally, produce is more readily available, and it's often too hot to eat big, heavy meals.
It's a perfect time to embrace wellness in our diets and stay healthy. This way, we don't miss any of the fun and excitement of this time of year! Read along for some best tips for optimal, healthy eating in the summer.
Think seasonal
Eating seasonally is a great way to save money and load up on nutritional value. Yes, you can find watermelon in some other seasons, but it's more expensive and not nearly as tasty! Between tomatoes, watermelon, mangos, and all the fresh berries, summer is a time for all our favorite produce.
These fruits and veggies are also loaded with water content, so they'll help you stay hydrated and feeling light.
Produce first
Think produce first! When you go to make a plate or plan a meal, fill your plate (or recipe) with produce first. Ideally, half of your plate should be fruits and/or veggies. You can also sneak fruit and veggie purees into casseroles, popsicles, and smoothies! From here, add your carbohydrate and protein sources to make up the rest of your meal.
Pack the protein
Protein is always a key component to any healthy diet. It keeps you full, supports your muscles and bones, and helps to stabilize blood sugar. When the weather is nice, grilling is a great, fun option to get your protein. Here are some best tips for successful grilling.
Select healthy meats and spice them up with unique seasonings, marinades, and dipping sauces. If meat isn't your thing, there are plenty of fibrous bean and grain salad recipes that will keep you healthy and satiated. Here are a few options to get you started.
Lighten up
In the hot summer months, we're typically running around more and certainly spending more time outdoors. Because of this, we need more hydration, water, and electrolytes. Focus on foods that provide this and keep you feeling good. Watermelon is a great option, along with coconut water for balanced electrolytes.
It's easy to feel sluggish and rundown in the summer, and you can avoid this with diet and lifestyle choices. Make choices that keep you feeling light, healthy, and satisfied. It's a great time of year for those lightened up recipes, as well as an abundance of colorful fruits and veggies. Indulge in nature's seasonal offerings and stay healthy with seasonal offerings!
Being Mom, Health & Wellness, Mompreneur, Summer Time Tips, Work Life Balance