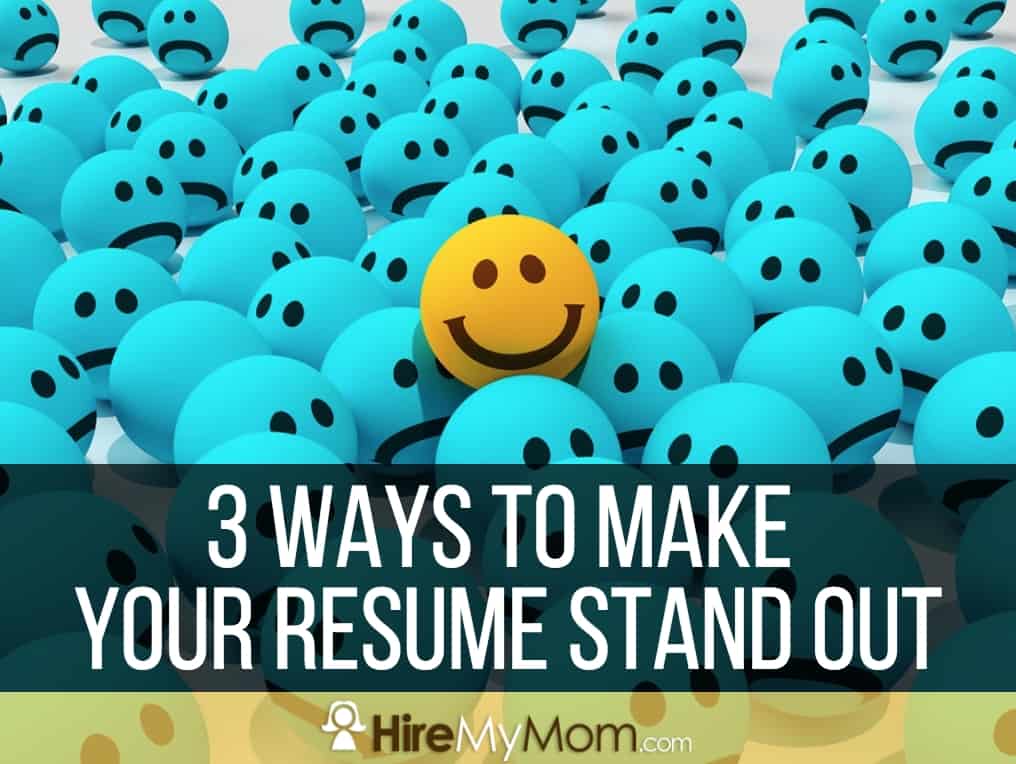 3 Ways to Make Your Resume Stand Out
Resumes are crucial parts of our application process.  We typically can't get a job without one!  While they're very important, they can also be tedious and frustrating for your potential employers. In addition to that, they often have an enormous amount of resumes to sift through.  Whether it's too much text, ancient job positions, or any combination of both, it's important to stand out among these resumes.
When you stand out, you become memorable to the employer or hiring manager. When a job position is popular, it can hundreds – or even thousands – of positions. Check out our tips to make sure you're standing out among the crowd!
Change the look
Boring is out! The standard black text on white paper can be tiresome and even hard to read after so many resumes. If you have some design experience, take a stab at a unique layout.  Or, you could experiment with fun colors.
Although standing out is important, your resume still must be readable and professional.  You can inject personality and uniqueness while still staying true to yourself, the job position, and the work environment.
Keep it short and sweet
Long resumes are often the least fun part of a hiring manager's job.  Make it easy on them! Keep your resume to one page if possible, two at the absolute max.  Remove any old information, fluff words, and information that isn't pertinent to the exact job positions you're applying for.
Get very specific with your qualifications, achievements, and job positions.  Keep only the most important information in your resume, and leave any lengthy job descriptions for interview questions.
Pack it with the good stuff
Remove as much general information as you can.  For example, "I produced $30,000 of additional revenue for the charity event," not "i.e. I successfully planned a local event."
Hiring managers and employers want to know, as specifically as possible, what you've accomplished.  Data and numbers really stand out more than "fluff" terms, and they help you to get noticed.  It's very impressive that you increased attendance, saved money, made more money for a charity event, and so on.  It's not as impressive that you created "outstanding marketing pieces," since that information cannot be qualified or verified.
Creating a stand out resume removes unnecessary information, making it easy on those who are potentially hiring you.  A great resume is one that was given time and attention, making it unique and fun to look at.  Spend some time making the resume reflect you – in a professional way.
Hiring Tips, Resume & Cover Letters, Work From Home, Work from Home Success, Work from Home Tips