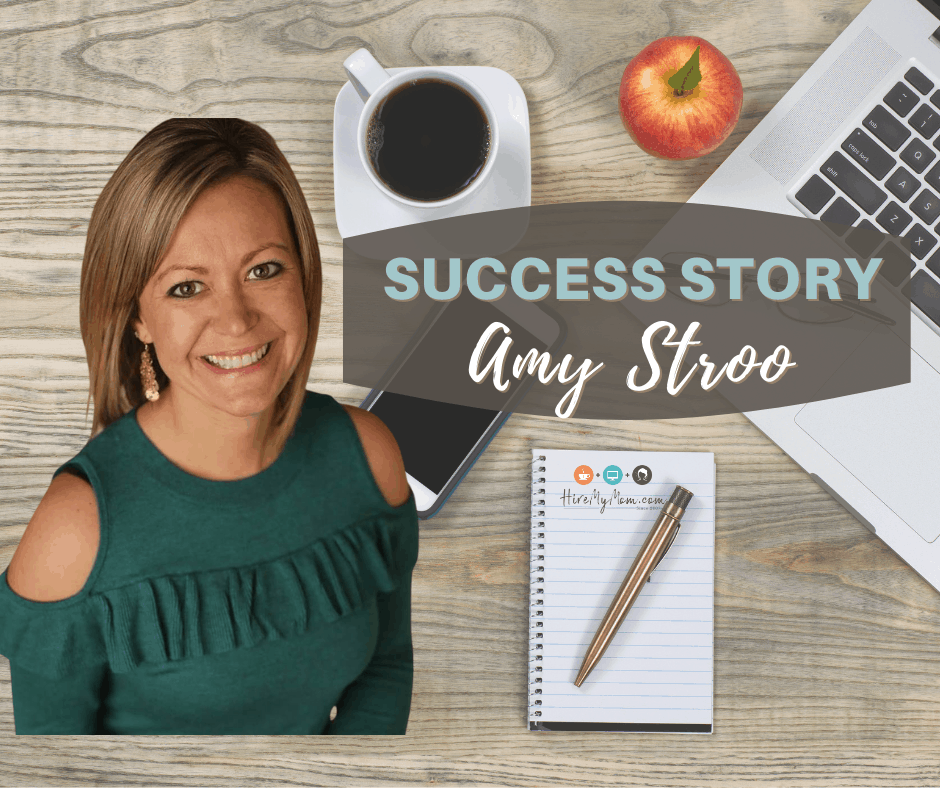 Success Story: Amy Stroo
Tell us about you and your experience finding work on HireMyMom.
My experience with HireMyMom was the best online job search I have ever experienced. I was able to find several positions that fit what I was looking for. The search and application process was incredibly easy and quick. The communication with employers was seamless. I was able to land several interviews and a position I was hoping for in less than 3 weeks.
What are your top tips for landing a job or jobs on HireMyMom.com?
Have an updated resume ready to go. Apply to as many jobs as you can that fit your desired criteria. If you aren't sure if the position is what you want, but you find the company and the mission appealing, still apply – the company may have another position available that is a good fit!
What piece of advice do you wish someone had given you at the start of your work from home journey?
I have been working from home for several years, so I feel well versed in working successfully from home. I highly suggest using a productivity program or application in order to stay on track with projects and tasks.
What do you see as your greatest success in life?
The ability to work in a purposeful and fulfilling career while caring for my family and my home.
What is something about you that many people don't know?
I am extremely outgoing and a team player. I can get along with anyone. However, deep down, I am a total introvert who works well independently. Working from home fits my personality perfectly.
Want to be featured as one of our Success Stories?  Click here for the form!