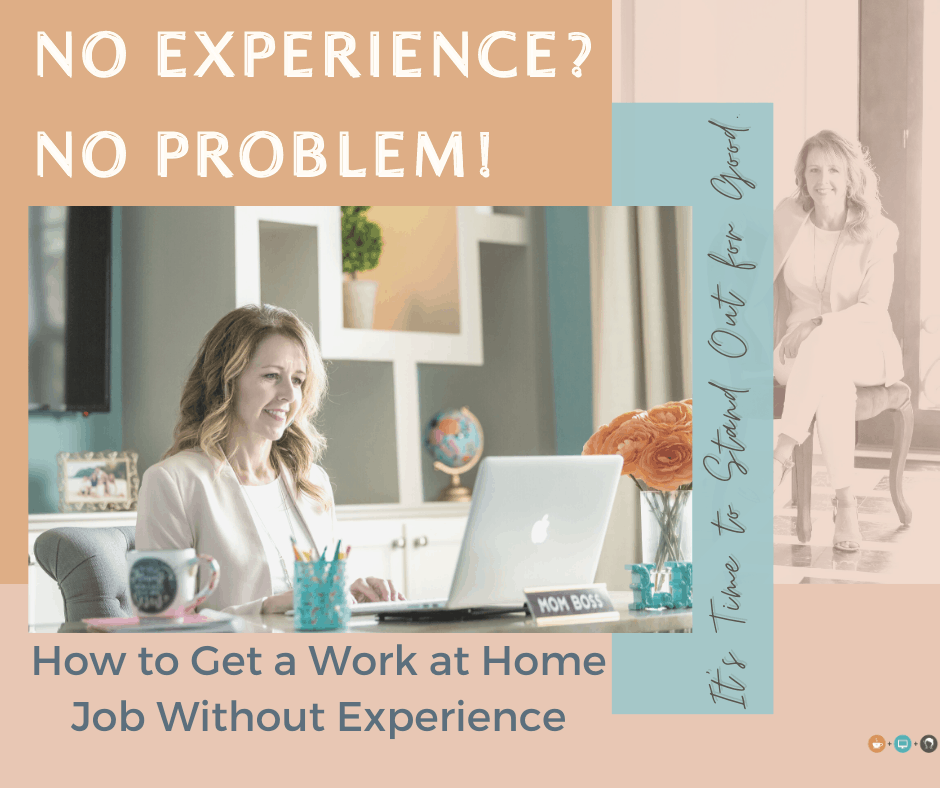 How to Get a Work at Home Job Without Experience
It can be daunting to look for a job as you begin your career, transition to a new one, or return to work after life as a stay-at-home mom. Finding a legit, work-from-home job under those circumstances can be even more daunting. But, coupling your ambition to find remote work and a few tips can make the road easier. Here are our best tips for creating a game plan and finding online jobs, especially if you don't have much (or any) professional experience.
Get Started
Even if you don't have experience with a certain type of job or working in general, you still have skills. Taking the time to identify your skill set helps you to clarify the types of jobs that make the most sense for you to pursue.
For optimal success, take some time to really think about your skills. Consider hard and soft skills. For example, hard skills include things like writing or budgeting. Soft skills are generally less quantifiable, but very important — for example, people skills. 
When assessing your skills, don't forget important mom skills like coaching, time management, conflict management, planning, and budgeting. These types of skills are very important in a number of jobs. Write out a list of your skills and use it to guide your thinking about the type of work you want to do.
Think About What You Want
Now, think about your own passion and desires with respect to work. Consider:
How do I want my work day to look? For example: Do I want to be on the phone for a good portion of the day or do I prefer head's down, solitary work?

What do I like to do? 

What am I really good at?
What do people compliment me on?
If money was not an object, what would I do?

What's missing from my current routine that I hope to find in a job?

Do I prefer being part of a virtual team or working solo?
Need Help?
If you aren't sure what type of work you are interested in, check out the Top 10 Work From Homes Jobs for Moms for inspiration. This list can open you up to new possibilities you may not have considered in the past but could be a great fit for your skills, interests, and abilities. For example, Virtual Assistants are very popular now. They may not have existed when you last looked for work. 
Consider Additional Training
As you narrow down the type of job that interests you, take a look at the training and credentials needed to get a job in this field. Online training is available for a number of at-home jobs. Several free training classes are available in the resources section on HireMyMom. Here you can find training on how to start a virtual assistant business, work as a bookkeeper, a social media manager, a content creator, and more. 
Create a Resume
Now that you've identified your top skills and know the types of jobs you are interested in pursuing, the next step is to draft a base resume. While this can feel daunting, help is available. Check out our Cultivate course and other individual consultations offered.  Also, check out the Resume Tips for Moms Rejoining the Workforce on HireMyMom.com as a starting point. Here, you'll find tips to help you build your resume.
Next, find a format you like to create your resume. (Several free templates are available online.) Use a resume format that diverts attention from your lack of experience or employment gap. For example, using a functional resume format highlights your skills. This an effective way to demonstrate to employers that, even though you haven't recently held a job, you still have relevant expertise. This will direct the hiring manager towards the aspects of your resume that more effectively market your talents — such as your skills section or resume objective. 
For additional impact, ask a trusted source who is familiar with your work for a testimonial about working with you and include it. These testimonials can help you stand out from the field of applicants.
Tailor Your Resume for Each Opportunity
Tailoring your resume to each position you apply for is one great way to edge out the competition and make your resume stand out. Most job seekers use one resume for everything, so making yours more relevant to each position will help you get noticed and demonstrate to employers that you're a perfect fit.
Having a base resume makes it easier to tailor your resume for each specific job opportunity. (Tip: Create a naming system for each resume you make so that you can quickly find prior versions to cut and paste new versions of your resume as opportunities come up.) 
Build Your Team
Most employers ask for and check references. To make sure you are ready for this step, identify people familiar with your skills and abilities and ask them to serve as potential references. Also, when you know a potential employer is going to call your references, be sure to reach out and let your references know what to expect. Fill them in on the job, the skills they are looking for, and help your reference prepare to make the case for why you are the best fit. (Be sure to thank them and let them know when you get the job!)
Create a Plan to Find Opportunities
Good news–you've reached the point in the journey when it's time to officially start the job search. Having a plan will make you more successful. Consider our Cultivate course to help you fast track your work from home career and success! 
Set aside an hour or so each day to find jobs that interest you, tailor your resume and cover letter and apply. To find jobs that interest you:
Sign up as a Mom Professional on HireMyMom so you will have exclusive access to legit, work-from-home opportunities.

Research the types of employers that may need your skill set or offer the jobs you hope to land. 

Talk to friends, neighbors, and family members who may have leads.
Stay positive
As you search for a job, stay positive. Remember, you have a lot to offer. With persistence and flexibility, you'll find a work-from-home job that helps you thrive.
I'd love to hear about  your successes, struggles and tips along the way. Please share your experiences by dropping me a line.