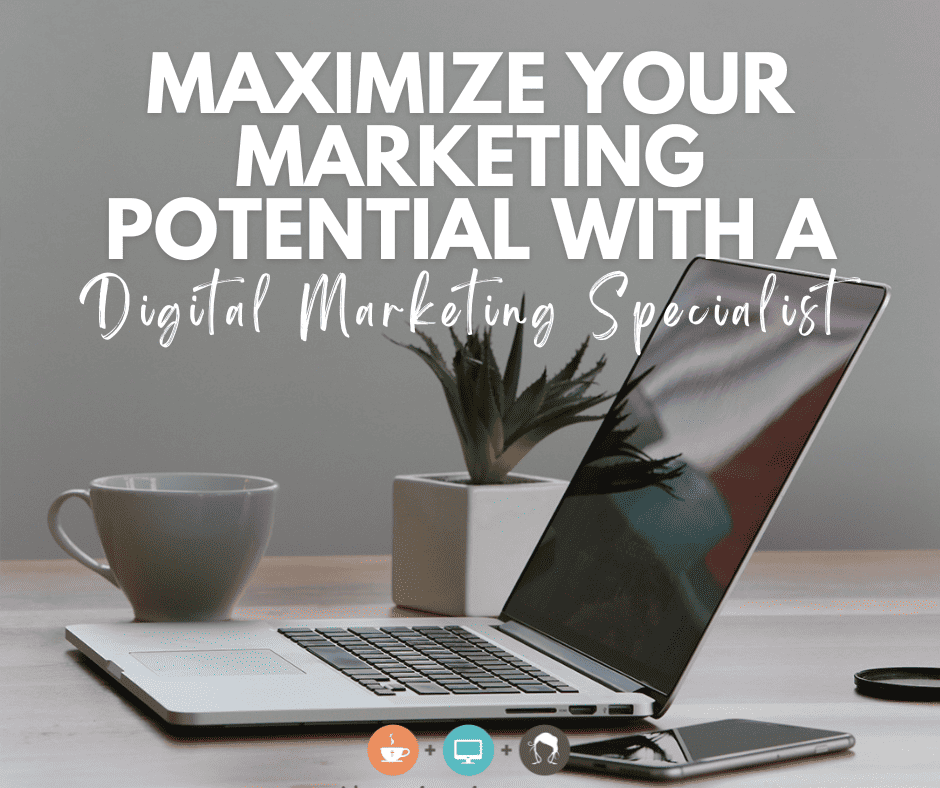 Maximize Your Marketing Potential with a Digital Marketing Specialist
It's no secret that digital marketing is the way of the future, and businesses everywhere are beginning to recognize the need to stay ahead of the curve. If you want your business to be competitive, it's crucial that you invest in a digital marketing specialist (DMS). With the right strategies and expertise, a DMS can help you maximize your marketing potential and give you the edge you need to succeed in the digital age.
What is a Digital Marketing Specialist
A Digital Marketing Specialist (DMS) is an individual who is well-versed in all the strategies, techniques, and tools necessary for marketing a business in the digital space. Digital Marketing Specialists have a diverse skill set and a deep understanding of the online world, including search engines, social media, email marketing, content creation, and advertising platforms. They are experts in identifying a business's unique needs, developing comprehensive marketing plans, and executing campaigns that drive traffic, engagement, and revenue.
The Role of a Digital Marketing Specialist
A DMS is an expert in promoting businesses, products or services online. They use various digital channels to attract and retain customers and generate leads. They work in close collaboration with the sales team, content writers and designers to create a digital marketing plan that aligns with the business goals.
The core responsibilities of a DMS include:
Developing and executing digital marketing campaigns

Creating engaging content for website, social media and other online platforms

Analyzing website traffic and other metrics to measure campaign performance

Optimizing the website for search engines (SEO) to improve online visibility

Managing and monitoring social media accounts and ad campaigns

Designing and sending email marketing campaigns to potential and existing customers

Conducting market research and analyzing consumer behavior to inform digital marketing strategies

Collaborating with other departments to ensure a cohesive brand image and consistent messaging across all channels
A Digital Marketing Specialist must also stay up-to-date with the latest trends and best practices in the digital marketing industry. They should have a good understanding of various digital tools and platforms like Google Analytics, Facebook Ads, SEO tools and more.
Benefits of Hiring a Digital Marketing Specialist
If you're considering whether or not to hire a DMS, you might be wondering what benefits they can bring to your business. The truth is, a skilled Digital Marketing Specialist can bring a wealth of advantages to your company, from increasing brand awareness and driving more traffic to your website, to boosting your customer engagement and conversion rates:
Expertise: They have the

skills and knowledge

necessary to develop and execute a successful digital marketing campaign that meets your business goals and objectives.

Focus: They can take care of all your digital marketing needs, leaving you free to concentrate on other important areas of your company.

Cost-effective: Digital marketing can be a

cost-effective

way to reach a large audience, especially when compared to traditional marketing methods. 

Increased reach: With the right digital marketing strategies in place, you can expand your customer base and drive more traffic to your website, leading to increased sales and revenue.

Data-driven insights: By analyzing data such as website traffic, engagement rates, and conversion rates, they can continually optimize your campaigns for maximum effectiveness.
Maximizing Your Business Potential with a Digital Marketing Specialist
A DMS will use analytics to identify your target audience and develop customized campaigns that reach the right people. This targeted approach will help ensure that your marketing dollars are spent effectively, and you'll see a better return on investment. A specialist will help optimize your website and content to improve your search engine rankings. Higher rankings will drive more traffic to your site, resulting in more leads and conversions. Additionally, a Digital Marketing Specialist will manage your social media accounts to engage with your audience and increase brand awareness. They will develop content, track engagement, and monitor your online reputation.
Specialists will also have the expertise to create and manage digital advertising campaigns. They will ensure that your ads are optimized, targeted, and reach the right people. Finally, a Digital Marketing Specialist will monitor and measure your marketing campaigns to track results and make necessary adjustments. This data-driven approach will help you continually improve your marketing strategy and stay ahead of your competition.
If you need help hiring a Digital Marketing Specialist, check out our Small Business Concierge Services. Already hired someone? Share your tips for what to look for with our audience!