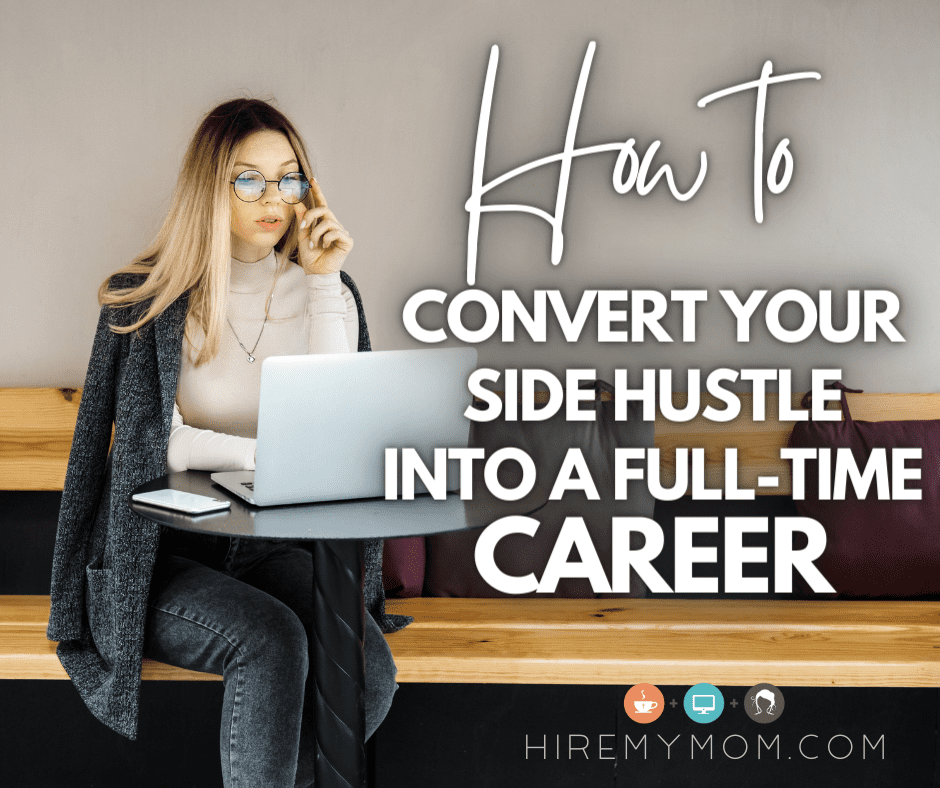 How to Convert Your Side-Hustle into a Full-Time Career
The most fulfilling jobs allow you to do what you love. And if you do what you love, you'll never work a day in your life. If you're passionate about your hobby, whether it's knitting hats or visual arts, the thought of turning it into a full-time career can be thrilling, especially if you're burnt out.
With that said, turning your hobby into a worthwhile venture requires a long list of steps and a great remote work-specific resume (if you're applying as an employee). Even so, it's still very possible to pursue a high-earning career with your hobby if you plan ahead and take it slow.
What Side-Hustles Can Earn You Money?
Virtually any hobby in any industry could earn you money, but some careers are harder to pursue than others. Take streaming on Twitch, for example. A recent Twitch hack showed that 25% of the top 10,000 highest paid streamed don't make minimum wage through subscriptions. 
While streaming video games isn't fruitful, writing, for example, can be if you're in the right industry. Content writers can make $50,000 or more per year, whereas authors have to write between 1 to 15 books to make the same amount per year, and only if they're lucky. 
You should also consider hobbies that could lead to other opportunities in your current industry. A journalist could shoot an aerial drone video to improve their articles or news-related media.
Here are a few side-hustles that could be turned into well-paying careers:
Illustration and Design

Photography or Videography

Teaching or Writing Music

Cooking or Opening a Restaurant

Selling Indoor Plants or Gardening

DIY Crafts or Creating Journals

Writing Comedy Skits on Youtube

Brewing Beer or Coffee

Walking Doors or Pet Sitting

Visual Arts or Dancing on TikTok
Typically, a person who pursues a hobby as a career will start as a freelancer or remote worker, but that isn't always the case. For example, you could get hired as a dog sitter for a vets office, as a line cook for a local restaurant, or as a beer brewer in an established craft brewery.
How to Turn Your Side-Hustle Into a Career 
Many fields rely on your hobby of choice; you just need to stay vigilant when applying for work or building your business. 
Here are the 5 steps you should take to turn your hobby into a career.
1. Research Your Career Path and Make a Plan
Spend time researching your hobby, the barrier of entry to each career choice, and average salaries and employment rates. Consider speaking to another career professional for advice about getting into your field. If you're lucky, your industry may benefit from your chosen hobby. 
If they don't come up with an exit strategy. If you want to leave your current career in a year, list out a set of tasks that get you there, such as training, building a website, and/or networking. 
2. Iron Out the Details (and Consider Your Options)
After setting up a game plan, be sure to iron out the details. If you want to be a police drone pilot and you're already an officer, ask yourself who you need to talk to or what certification you'll need to move into that role. If you aren't an officer yet, you may want to consider other options.
If becoming a police drone pilot is your dream, nothing should stop you, but it'll take a long time to get there. However, you can be a drone journalist without a degree and perform a similar role. 
Cristina Par is a content specialist with a passion for writing articles that bridge the gap between brands and their audiences. She believes that high-quality content plus the right link-building strategies