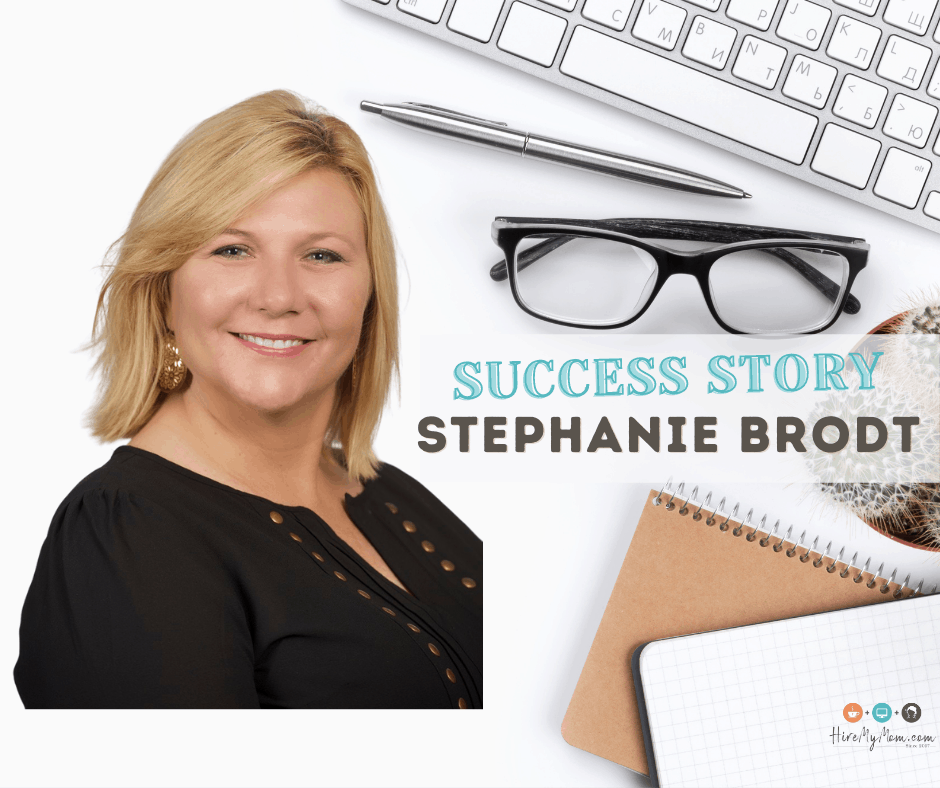 HireMyMom Success Story: Stephanie Brodt
Tell us a little about you and your experience finding work on HireMyMom. 
I found HireMyMom online through online research and immediately loved how they seemed so personal and safe. I especially appreciated that they were screening the potential jobs so I could feel confident that I was applying to legitimate opportunities.
What did you do previously? 
I had worked for corporate presidents and CEO's as an Executive Assistant and Office Manger for 20+ years.
What is your top tip for landing a gig on HireMyMom.com?
I suggest that you check the site every day to find new opportunities and that you respond specifically to each one. No generic communications for anything.
What's your favorite thing about HireMyMom.com?
The personalized and safe feel of the site.
What's one fun or interesting fact about you?
I didn't start working full-time virtually until the age of 48. No spring chick here!
………………….
Want to be featured here as one of HireMyMom's Success Stories?
Mom Professionals, please complete this form our Mom Professionals Success Stories.
If you are a Small Business / Employers, please use this form for Small Business Success Stories!