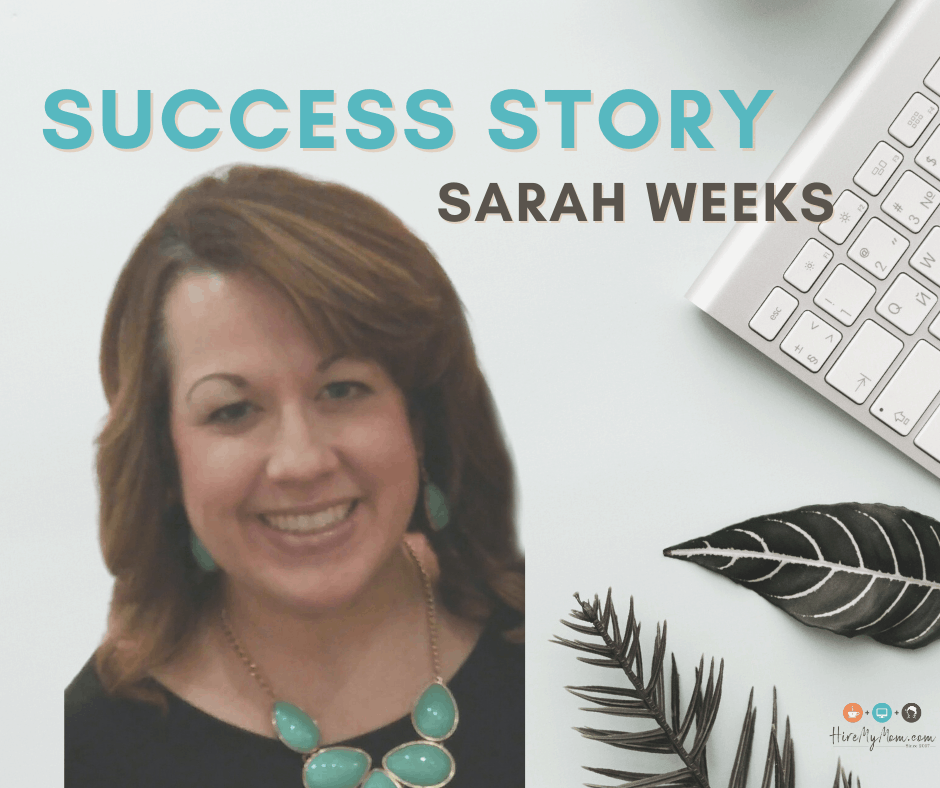 HireMyMom Success Story: Sarah Weeks
Tell us about you and your experience finding work on HireMyMom.
A friend of mine told me to check out HireMyMom because I was looking for a work-from-home opportunity that was flexible with my family schedule. The first day I signed up, I found the position I currently have now! I thought the idea of the site was great and I found success quickly!
What are your top tips for landing a job or jobs on HireMyMom.com?
Top Tips:
Sign up — what do you have to lose?
Create a great profile!
Never give up!
What piece of advice do you wish someone had given you at the start of your work from home journey?
Just be sure to have a dedicated space and keep a good routine, I get more done because I prioritize structure in my life.
What do you see as your greatest success in life?
Balancing family and work — both I'm passionate about and give me great fulfillment.
What is something about you that many people don't know?
I am a mom of three boys, and I HATE bugs, which of course the boys get a thrill over.