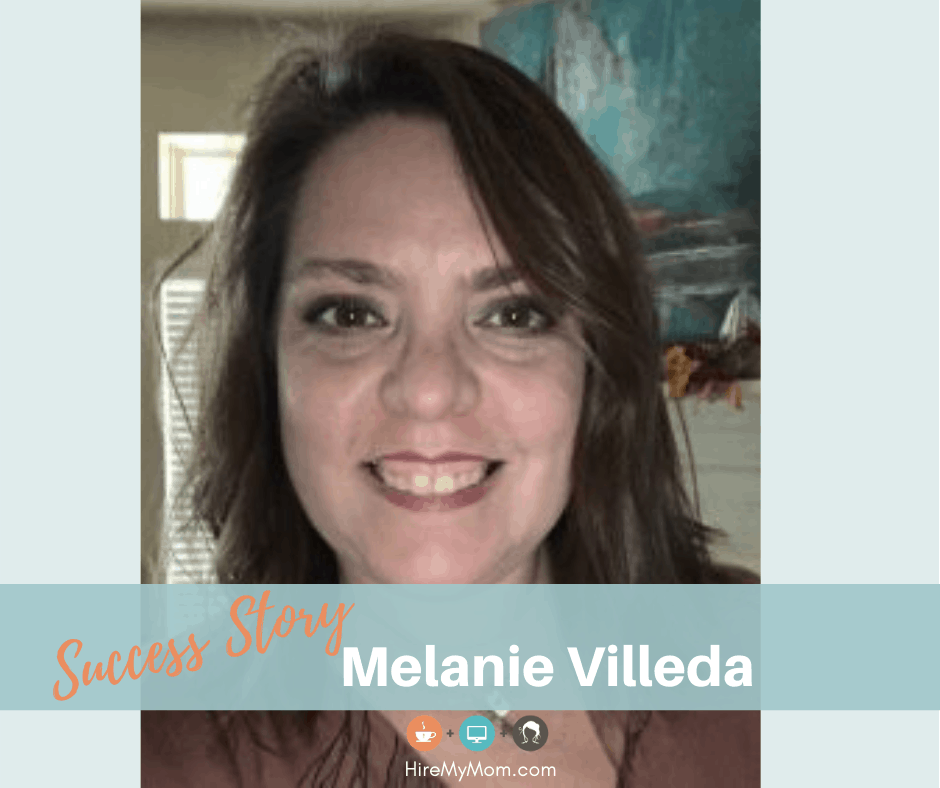 HireMyMom Success Story: Melanie Villeda
Tell us a little about you and your experience finding work on HireMyMom.
I was laid off in April and was job searching for months. I joined a women's business group on Facebook. Someone asked advice about work with flexible hours and HireMyMom.com came highly recommended. I was not very successful in my search and needed help. So I joined HireMyMom and was impressed with the types of jobs posted. I applied to 5 positions over time. In a weeks time, I had 3 interviews scheduled and one job offer!! I highly recommend this site.
I also am a proud mom of 4, 3 of which are teens, 2 furry babies and wife to an extraordinary husband.
What did you do previously?
I started my career in Television Production. For the past ten years I was a Marketing and Public Relations Manager.
What is your top tip for landing a gig on HireMyMom.com?
I recommend visiting the site at least three times a week and not using the filters. Check all the listings available. New jobs are posted daily!
What's your favorite thing about HireMyMom.com?
The jobs listed are well vetted and quality positions that can't be found other places on the internet.
What's one fun or interesting fact about you?
I am a singer and actress. I have been in several shows, operas and musicals. My latest role was of Ms. Andrews in Mary Poppins at the Crighton Historical Theater.