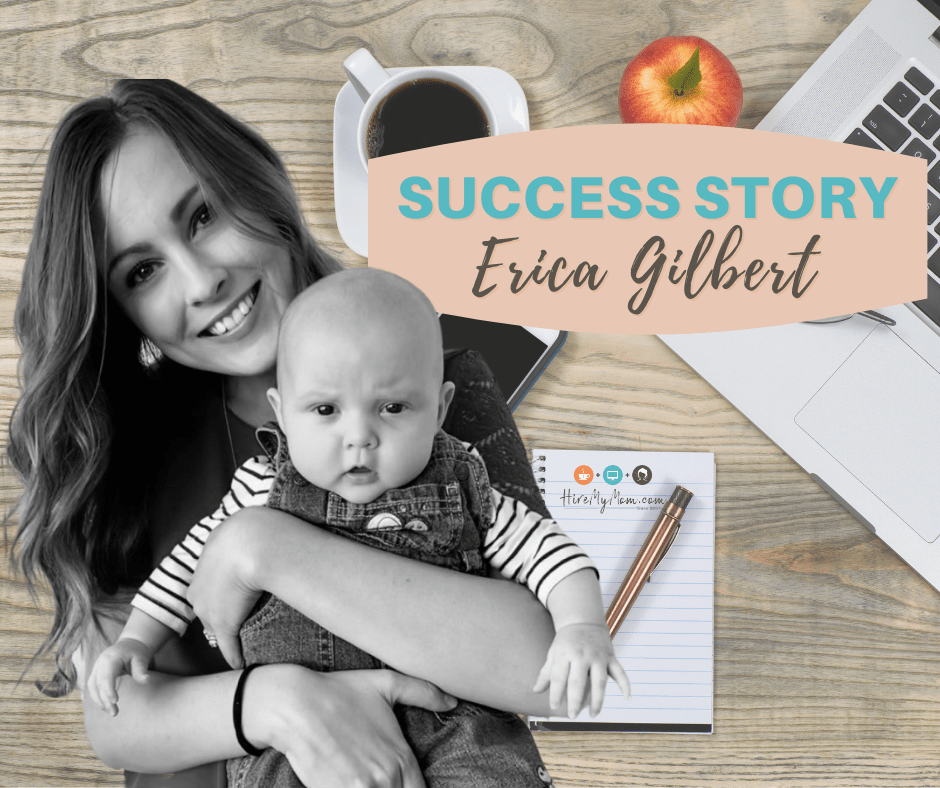 Success Story : Erica Gilbert
Tell us about you and your experience finding work on HireMyMom.
I knew after my daughter was born I did not want to return to my job and have to put her in daycare. Luckily, I came across Hire My Mom and landed my dream job in about two months. I had several interviews before I ended up with the VA position I have now and  it could not be a more perfect fit.
What are your top tips for landing a job or jobs on HireMyMom.com?
Always be true to yourself and don't apply to jobs that you know you don't have the skill set for unless they say they are willing to train you. It's also important to not be discouraged while searching for a job because it takes time to find the right fit. Have patience and pray for the right job to come your way.
What piece of advice do you wish someone had given you at the start of your work from home journey?
It's very important to make sure your resume is all that it can be. I highly recommend using Canva to truly customize your resume and making it stand out from all the rest. Also be sure to customize every cover letter that you send.
What do you see as your greatest success in life?
My greatest success in life will always be my daughter. She is such a light and a true joy to be around. I am beyond blessed to be her Mommy.
What is something about you that many people don't know?
I actually graduated nursing school, accepted my first nursing position, and soon after I found out I was expecting. After my daughter was born I ended up doing a complete career change in order to be able to stay home with her and it was the best decision I've ever made.