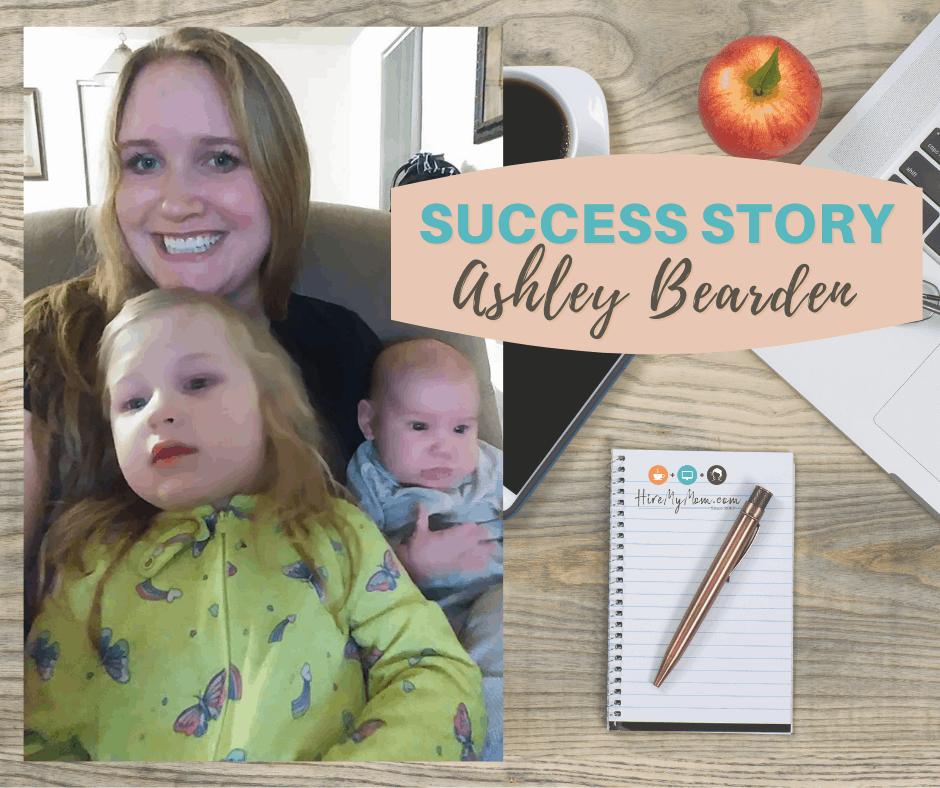 HireMyMom Success Story: Ashley Bearden
Tell us about you and your experience finding work on HireMyMom.
I heard about HireMyMom through a military spouses page on Facebook. I have been looking for remote positions through other sites, but did not have any luck. I made sure to go through my resume and have a solid cover letter to present to each job I applied for. I applied for several jobs that I thought I would be a good fit for and I interviewed for a couple that didn't work out, and one that did work out! It
took me a week to get hired, and I definitely was not expecting to get hired so fast but I am thankful I did! I got a position as a Facebook assistant.
What did you do previously?
Most of the jobs I have held have been administrative in nature or customer service jobs. I've also been working as a VA freelancer for the last couple of years. I love this field of work, so I am happy I found something where I can utilize my skills.
What are your top tips for landing a job or jobs on HireMyMom.com?
Be persistent and make sure to follow up when you apply for these positions. In my experience, when you follow up after submitting your application it shows you are really interested in the job and your more apt to get an interview.
What's your favorite thing about HireMyMom.com?
I really love that when you go to apply for the positions on HireMyMom, you know they are legitimate. There are so many scams out there, so it is nice to have a place to apply for real quality jobs.
.
.
.