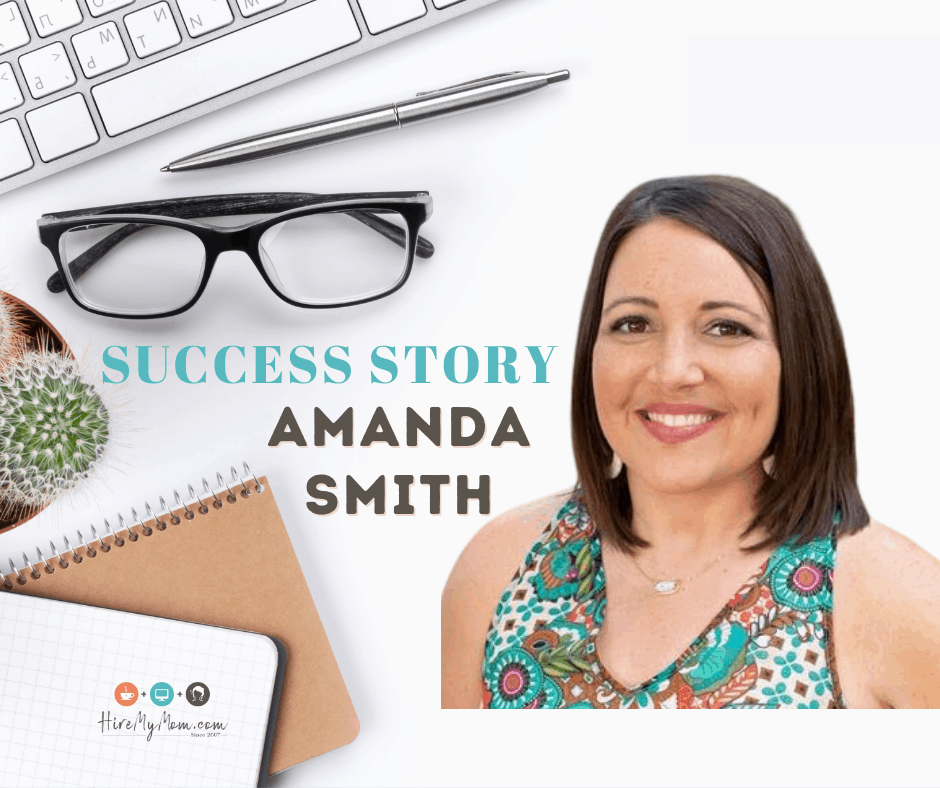 HireMyMom Success Story: Amanda Smith
Tell us a little about you and your experience on HireMyMom.
My background and degree are in sales and marketing. When I had my children I chose to come home to be with them. When my 2nd child was entering pre-school I missed working in the marketing field so I began searching for ways I could work from home. I stumbled upon
HireMyMom.com
 in 2014. I noticed at this time that the trend for marketing was leaving traditional advertising methods and becoming more for social media. I started learning everything I could about social media advertising and established my own consulting business. In 2015, I turned to HireMyMom.com to look for clients and landed a job with a small company located across the USA. I kept this account for over a year before they chose to use different advertising methods. After my success, I told a friend about HireMyMom.com and she ended up landing a part-time job as well that after a year turned into a full-time managerial position. Last year I got the idea to start a blog to help women find ways to work from home and share my experience. You can read more at
www.livingthatwahmlife.com
.
What did you do previously? 
I was an Advertising Sales Representative for 8 years prior to coming home with my children.
What is your top tip for landing a gig on HireMyMom.com?
My greatest recommendation is to have a stellar resume and cover letter that sells yourself. Believe in your abilities and make them believe in you too.
What's your favorite thing about HireMyMom.com?
My favorite part about HireyMyMom.com is the job postings are legit and there are no scams to worry about. Most of the employers know they are hiring moms and understand they will be working around a flexible schedule.
What's one fun or interesting fact about you?
I love to travel and have studied abroad in England. I have visited probably half of the USA but have more places on my bucket list. My dream job would be to be a travel blogger once my children become adults.
.
.
.
.
.
Mompreneur, Success Stories, Work from Home Success, Work from Home Tips