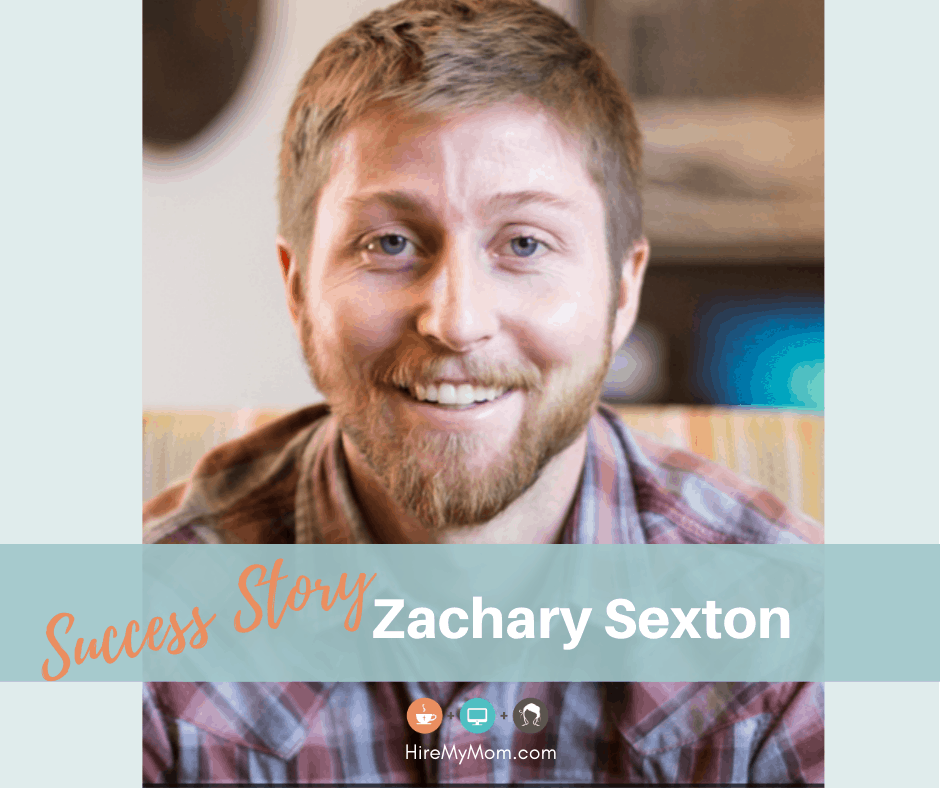 HireMyMom Employer Success Story: Zachary Sexton
Tell us a little about your business and how you got started.
I teach digital productivity to business owners. I got started by fixing my own productivity issues. That lead me to working with small business owners who had the similar struggles with focus and organization.
What advice do you have for entrepreneurs and home business owners?
Carve out time every week to think, plan, organize and review your work. Put it on your calendar. Taking 1 to 2 hours a week to do this may seem like a waste of time, but the:
planning- will save you from going down unproductive rabbit holes and get you off the hamster wheel of reacting to one emergency after the next
organizing – will allow you to work faster during the week and prevent redoing work you've already done
reviewing- will give you the opportunity to see what type of work that gave you the best results with the least effort. This information will give you a better idea of the types of projects and clients to engage with. It will also let you know what work should be automated or delegated (to a productive mom of course ;-).
When should one consider outsourcing or hiring additional help?
As soon as possible. The more time you can spend working in your zone of genius, the more value you will produce and the better you will feel. The only way to spend time doing the things you are great at is to have people help you with the areas outside of your sweet spot.
What is your top tip for hiring great talent?
Be annoyingly specific about how you want people to reach out to you about the position. If they can't follow specific written instructions when applying, that's not likely to change after hiring.
What's your favorite thing about HireMyMom.com?
The talent! I was blown away by the quality of the candidates I received from my job posting.
.
Small Business, Success Stories, Testimonials, Work from Home Success, Work from Home Tips