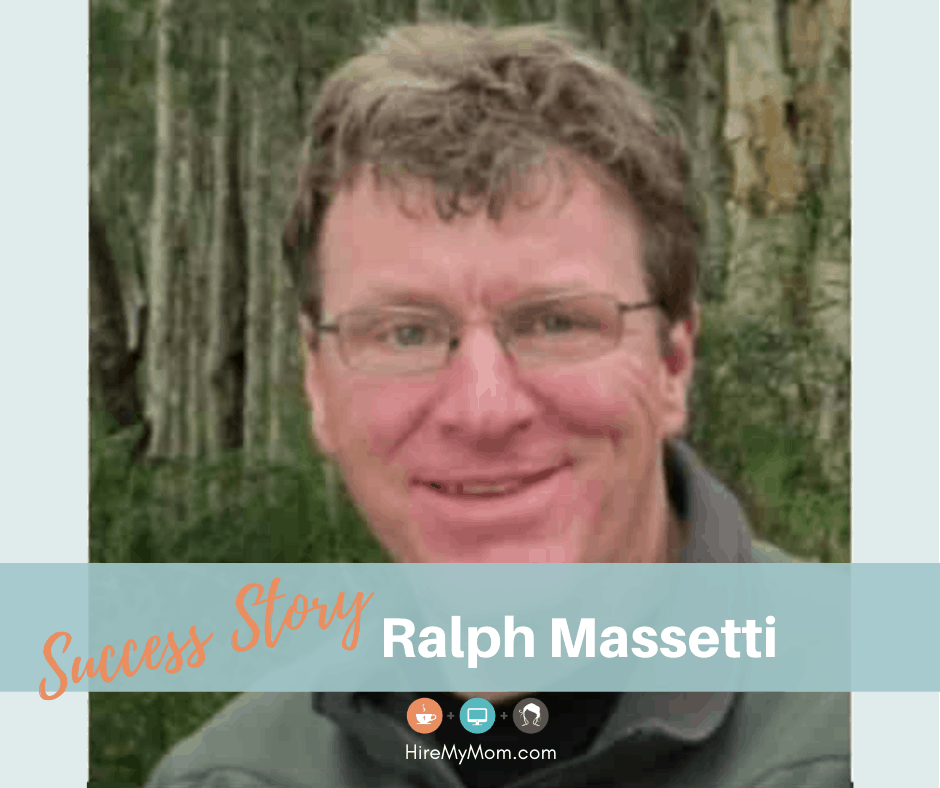 HireMyMom Employer Success Story: Ralph Massetti
Tell us a little about your business and how you got started.
We began 17 years ago as a franchise industry technology company. Then, about 11 years ago began offering a suite of complete franchise development and consulting services to existing and aspiring franchisors.
What advice do you have for entrepreneurs and home business owners?
Control costs, grow strategically and hire the best talent you can afford.
What is your top tip for hiring great talent? And when should one consider outsourcing or hiring additional help?
We like to outsource when we are developing new positions, and either hire the early performers direct, or learn the scope of the position(s) before making permanent offerings and job descriptions.
What's your favorite thing about HireMyMom.com?
The quality of the respondents and the flexibility of the workforce.
What's one fun fact about you?
I'm a passionate animal rights advocate and often refer to myself as "the fattest Vegan you will ever meet", as I still love fun and food, despite my no longer eating the animals I cherish.
.
Small Business, Success Stories, Testimonials, Work from Home Success, Work from Home Tips