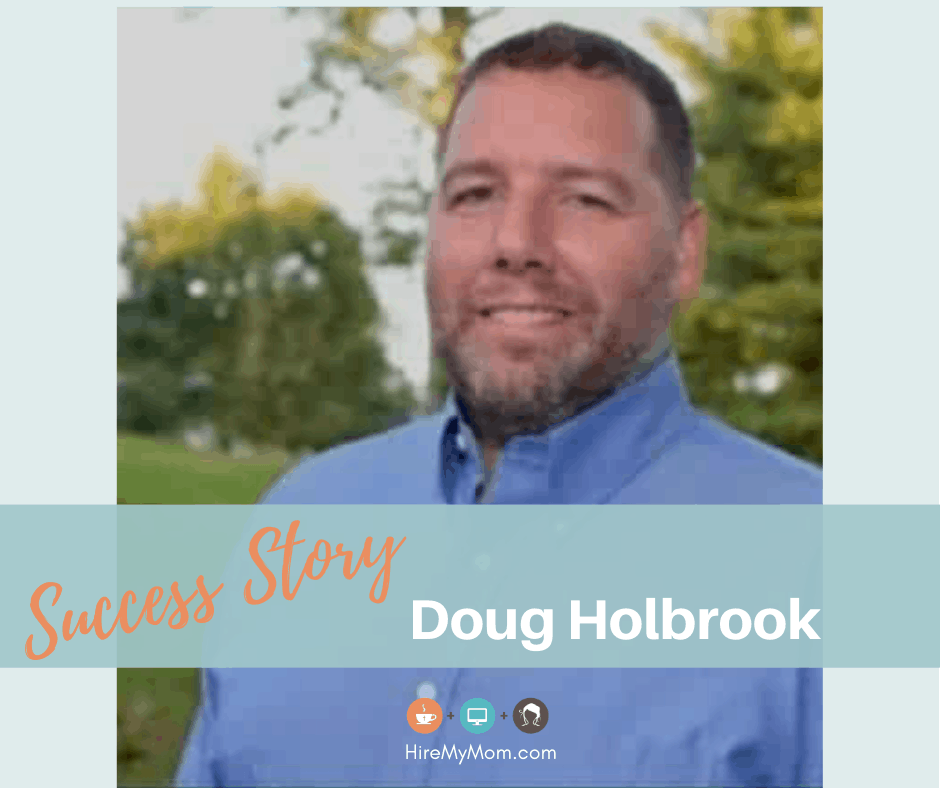 Hire My Mom Employer Success Story: Doug Holbrook
Name: Doug Holbrook
Business: iVention
City / State: Louisville, KY
Tell us a little about your business and how you got started.
A 3-year-old named Rowan and a newborn named Aspen captured my heart and made working for non-flexible, non-caring, family-hostile business very difficult.  My wife and I decided to set out on our own using my expertise in Laboratory Informatics software.
What advice do you have for entrepreneurs and home business owners?
Take a deep breath, and keep walking through the hard parts. Each struggle gives way slowly to success. It takes so much longer than you can anticipate to build and profit from a business. We thought we would be profitable by 6 months, 3 years later we are getting much closer.
What is your top tip for hiring great talent?
Hire for personal drive and willingness more than existing experience and education.
What's your favorite thing about HireMyMom.com?
We offer very flexible work environment and hours, many of us attend meetings with babies on our laps or screaming just off-screen.  We find great talented people who are looking for a job that blend and melds with family, kids, & friends and the chaos that comes from living an interesting life. 
HireMyMom.com
 has been instrumental in our success thus far.
What's one fun fact about you?
I am an avid landscaper and speak German.
.
Success Stories, Testimonials, Work from Home Success, Work from Home Tips