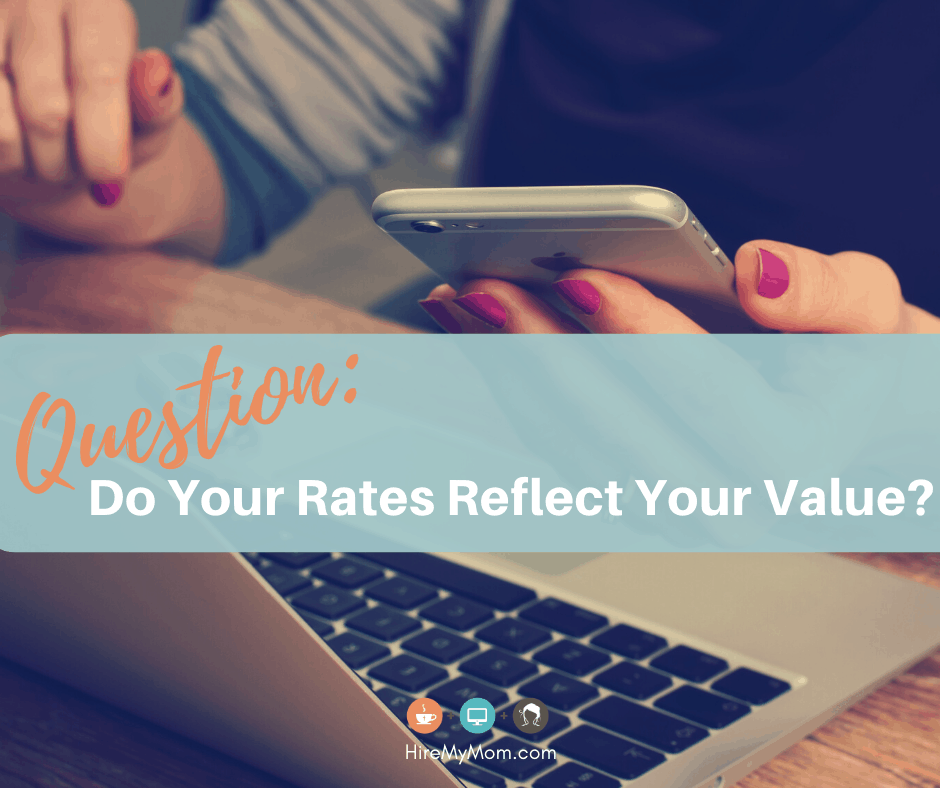 Do Your Rates Reflect Your Value?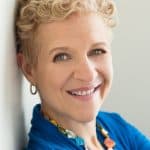 Guest Post by Loren Fogelman
Ready to Raise Your Rates?
You chose to ditch the 9 to 5. As a business owner, you have options that aren't available to you as an employee. You can flex your hours, do things your way and set your rates.
Over time you realize you're undercharging. Your thoughts about pricing raise more questions than it solves. The "raising your rates" dilemma challenges businesses of all sizes.
Like most entrepreneurs, Nancy started out wearing all the hats in her business. By the end of her second year, her team had grown to seven. As a result, she now straddles between the role of business owner and technician.
Money isn't her primary motivator. What drives her is the difference she makes for her clients. She loves calling the shots and the freedom to do things her way.
Winging isn't a Business Strategy
Leaving her steady paycheck and benefits took courage. During the past two years, she hustled to grow her business to where it is today. Sometimes she doesn't juggle her personal and business responsibilities that well. Burnouts beginning to seep in from being overworked and underpaid.
Nancy admits she's not a savvy business owner. Her technical skills far exceed her business skills. Until now, she grew her business by winging it.
Of course Nancy wants to earn more money. Her current fees barely cover operating expenses. We spoke candidly about her rates. They simply don't reflect her expertise.
As a new business owner, she set her rates below the industry average. This totally overlooks her years in the industry. Until this changes, the only way to earn more is to work more.
The Courage to Raise Your Rates
Charging more raises money-specific fears. The decision feels difficult. Her self-worth and beliefs around money influence her prices.
Her primary concerns include:
Nobody will pay those fees.
No one else charges that much.
I'll lose my clients.
How can I justify this?
I don't have enough experience or credentials.
What if I can't meet their expectations?
Do you share her concerns?
Discover How to Get Paid What You're Worth
Nancy did all the jobs during the start-up phase. Staff took some things off her plate. But, she continued to remain involved in the day-to-day operations of her business.
This positioned her as a skilled laborer. Because of that, she rarely had time for higher level advisory services.
The One Degree Solution
Her business didn't need a complete overhaul. A couple small, yet strategic changes, immediately brought relief.
First, Nancy discovered the truth about value. When approached from a service-oriented mindset, it removes the worries about greed or scarcity. Instead of thinking she's taking money from her clients, she formed a new, positive perspective. She deeply connected with what her clients gain from her services. Her solution liberates them up from their problems.
Get Paid What You're Worth
These 5 steps empower you to get paid what you're worth:
Start with your strengths. We started with a strengths list. Nancy discovered how she differed from others in her industry. It's easier to get paid what she's worth when clients realize the value they receive is greater than the price they're paying for her service. Here's what I mean: Nancy helps her clients increase their profitability. What they earn from working with her is three to four times greater than what she charges for her services.
Separate fees from time. Nobody wants a client who watches the clock. Tying her fees to time categorizes her as an expense in her client's mind. Partnering with her clients for a result, instead of time, positions her service as an investment.
Success is messy. The thought of doubling or tripling her rates brings up fears. "Who will pay for this? How will I justify this? Can I meet their expectations?" Yes, mistakes occurred along the way. Each time Nancy signed on a client at her new rates, her confidence grew.
Stand out as the go-to expert. Rather than compete for all clients, she now selects to only work with ideal clients. Nancy's clear about the process she developed for getting consistent results. Everything she talks about focuses on how her clients benefit from going through her system. Nancy is now known as the "go-to" expert.
Solve a need. This is the #1 action which separates her from the competition. Her consultation highlights the client, and their needs. Nancy's updated business model solves a specific need. Her clients invest in the solution.
Success occurs from the inside out. Once Nancy owned her value, all the resistance melted away.
Her new clients value solutions. Over the course of our work together she doubled, and then tripled, her prices. Each change directly improves the client experience and separates her fees from time. Ditching her hourly rate offers the solution she craves – she simply didn't realize that when we first met.
Nancy now focuses on supporting her clients growth. The trust she gains from her clients, in turn, supports her business growth.
The Possibilities are Limitless
Your rates are a reflection of your self-worth. Claiming your value is uncomfortable at first. Doing something new, rather than sticking with something familiar, challenges long-held beliefs.
Your hourly rate positions you as a commodity rather than an investment. When you lead with what you do, it's difficult for a potential client to determine why they ought to hire you. It minimizes your expertise.
Your clients hire you for what you know; not what you do.
Like Nancy, start to transition from technician to problem solver. Along the way, you'll realize where you give your knowledge away for free because you don't know how to charge for it.
Leading with value, rather than competing on price, uplevels your business. You deeply connect to the benefits your clients receive from your service. That's when you no longer need to compete. What are you ready to let go of to get paid what you're worth?
Join the LIVE conversation with Hire My Mom and Loren Fogelman, pricing and profit coach, for an exclusive FREE webinar on How to Raise Your Rates without Losing Clients on Wed., June 26@ 3pm ET / 12pm PT. Register NOW.