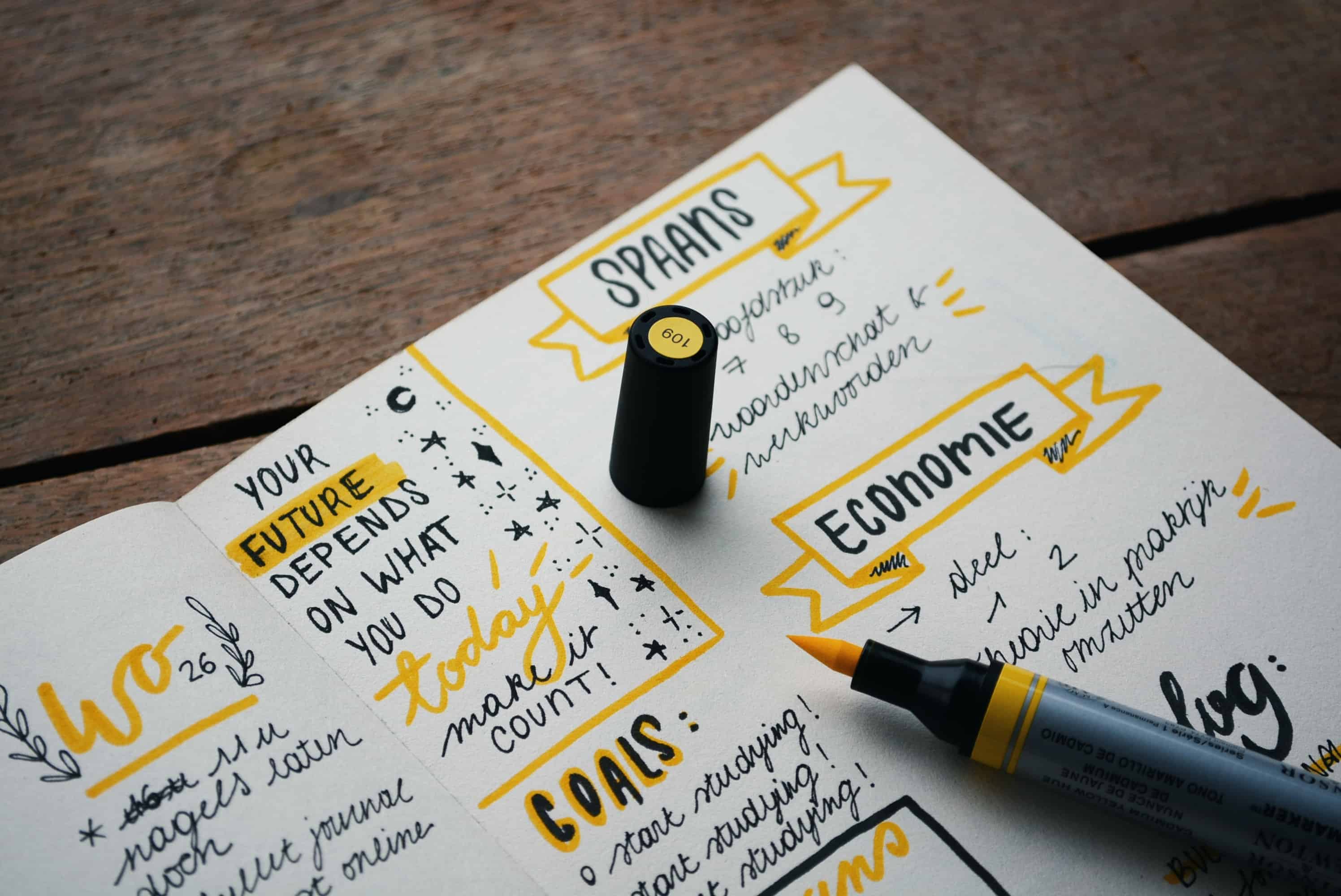 4 Tips to Achieve Ambitious Goals
Achieving goals is a prominent concept in business, life and self-development, and it's for good reason.  When we set goals, we're more likely to get where we want to be in life.  Although establishing these goals is a lofty and admirable practice, there are ways we can go about them that will ensure that they're much more achievable!
Write it out
We often forget things if we don't write them down.  Think about going to the grocery store without a list – we often end up forgetting several things.  The same can be said for to-do lists and other means of writing down reminders.  First of all, by writing down your goals, you're more easily able to remember them on a daily basis.  Additionally, writing down your goals makes them that much more real.
Visualization is another large part of goal-setting, so if your goals are time-oriented, purchase a wall or refrigerator calendar so you may see your goal date, daily steps, or time passage appropriately.  When you can actually see something in front of you, it's a more constant reminder of what you're trying to achieve.
Every day, every week
Do one thing every day or every week to work towards accomplishing your goals.  It can be as simple as reaching out to someone, making a contact, networking, completing a document, or anything small that will help you on your way to success.
Choose an interval that works best for you.  If you know that daily practice isn't possible, stick to weekly.  When you keep this momentum going, no matter daily, weekly or monthly, you're more focused and able to come back to what's important.
Be realistic
Goals must be realistic to be obtained, and what's realistic for you may not be the same for your friends, partner, or family members.  You know what you're able to accomplish, and you also know that goals require you to push a bit.  We feel much more accomplished when we've strived for a goal and made it happen, so ensure that "realistic" does not mean "easy."
With that in mind, set goals that are able to be accomplished in a set amount of time.  By keeping time ambiguous, you're less likely to commit.  Set a specific goal, with a time frame, that is possible within the scope of your lifestyle and willingness to accomplish it.
Move forward
If you've reached a goal, go a step further or establish a new, more bold goal that is similar.  You can also choose another step forward that will complement your prior achievement.  Setting, achieving, and moving on from goals is all part of self-improvement; we can stretch ourselves and work to improve and grow.
Goals don't need to be scary or unobtainable dreams – they can be a real part of your life that allows you to strive for more and gain a true sense of accomplishment.  Reach for your goals, whether they are personal, business-related, or simply related to improving yourself.
Business Growth, Lifestyle, Mompreneur, Productivity & Time Management, Work from Home Success, Work from Home Tips