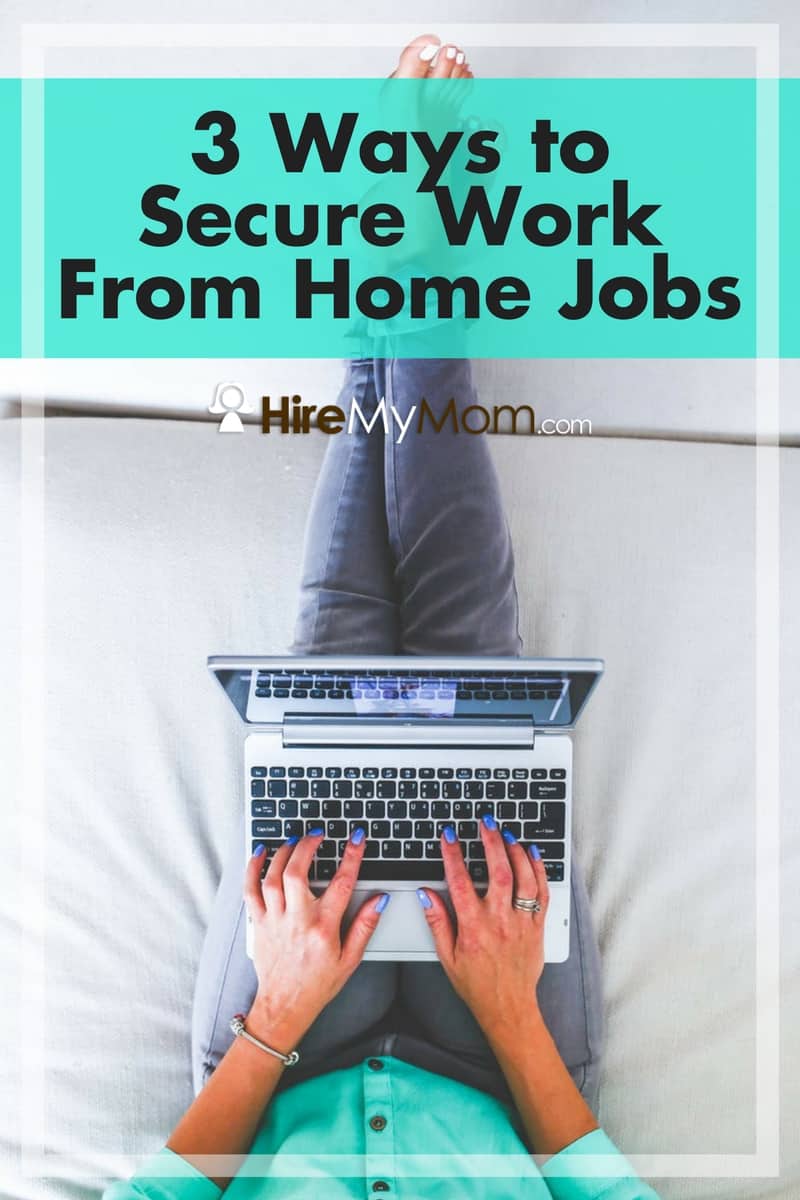 3 Ways to Secure Work From Home Jobs
Working from home is a noble goal for many moms, parents and people who are seeking more flexibility in their lives.
Between long commutes, wasted time in an office, and the lack of freedom to attend important things, it's no wonder that more and more people are looking for a job that gives them something more.  As a work from home job site, we have some tips and advice to secure a work from home job that will work for you and your family.
Tune into the application process
You can't get a job if you're never applying! Just like applying for a traditional office job, you have to apply often, thoroughly, and carefully.
Businesses seeking home based employees are no longer just scammy companies who will take anyone; they're seeking highly qualified, experienced, and professional workers.
Do your best to apply to as many jobs as possible that truly fit your skill set.  Don't waste your time with the rest! It's not ideal to apply for positions just to work from home.  Eventually, this will not be fulfilling.  Find the good ones and go to town with making those applications the absolute best you can.
Use the right sites
As you've probably noticed, there are tons of job search sites out there.  Some of these traditional sites will even feature work from home jobs once in a while, and you can find a job there!
While this is true, it's like finding a needle in a haystack.  Even if you see work from home jobs, they're often scams, sales-only jobs, or other questionable positions that aren't legitimate for home based work.
Sites like HireMyMom.com are created for the sole purpose of work from home jobs.  Utilize these sites as your first points of searching, and you'll have far more luck.  It's as if everyone rounded up the "legitimate" jobs from those other sites and put them into one place!  Use the right resources, and the right job will likely come to you.
Watch your presence
Make sure your materials and online presence are top notch. Resumes are just as important online as offline!  Between your online resume, cover letter, and other application materials, make sure that these are in good shape online.  We often submit these materials to several application sites, which can sometimes be searched via Google.
Additionally, it's important to watch your social media presence.  This is true for every job, but especially work from home jobs.  You employers are likely to be a bit more tech savvy, and it's easy for them to check you out.  These days, many employers even ask for your social media URLs in the job application itself!
Do your best to keep things professional, and present yourself as if your employer is watching.
Working from home is a great way to do more in life while still earning an income.  It's not as simple as logging into a basic job search site and pressing a few buttons, but with the right tools, sites, and attitude, you can find a job that fits you and your family's lifestyle.
Hiring Tips, Interview Tips, Work From Home, Work from Home Success, Work from Home Tips