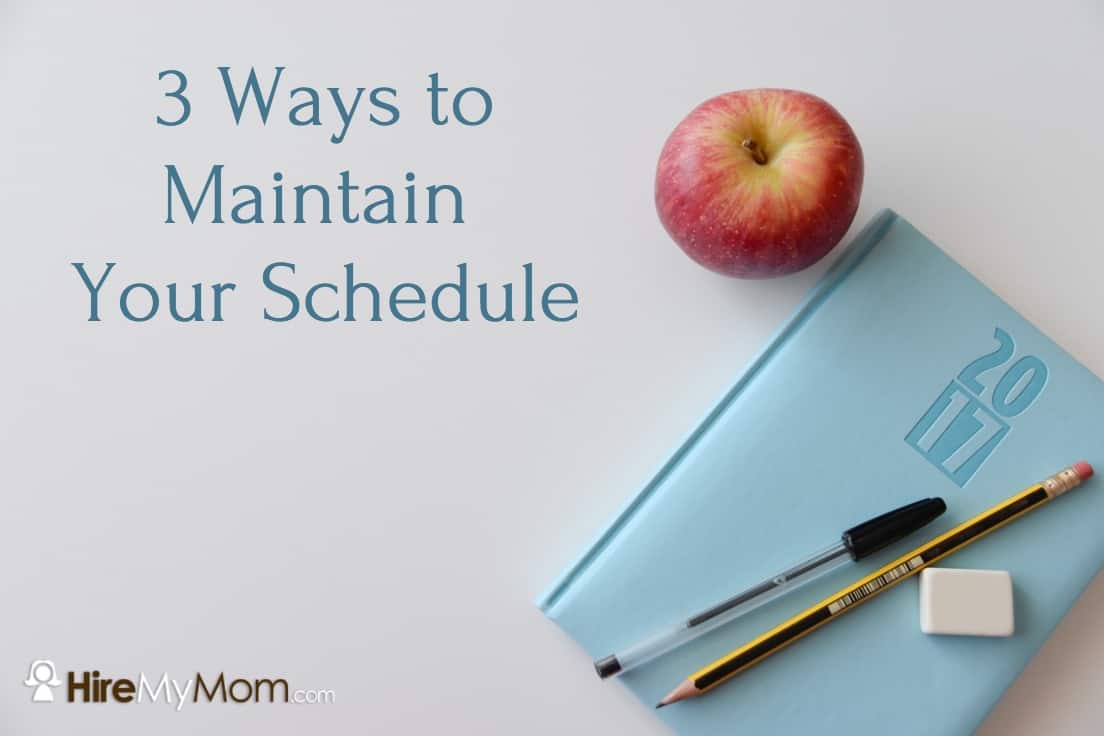 3 Ways to Maintain Your Schedule
As a work from home employee, your schedule is bound to be your biggest asset.  It can be easy to veer off track with all the distractions not present in a traditional workplace.  If you can stick to a schedule, you'll be more productive, efficient, and able to stay focused on tasks.
We've compiled some best tips and practices to ensure that scheduling comes easy in your home based career!
Use a scheduling tool
Scheduling tools are extremely useful and eliminate a lot of the back and forth required to schedule a call or interview.  These tools work by keeping track of your calendar and noting when you're free.  This way, scheduling a call is as easy as sending over a link, having the other person select a time that works for them, then following through with the meeting.
This also works to keep you on schedule because it forces you to track everything, and also keeps you from losing a lot of time in setting up these appointments.  Some tools that work for this include Calendly, Doodle, and Pick.
Track your time
To stay on schedule and keep moving through your to do list, tracking your time is a must!  Whether you use an Internet based calendar or a basic to do list, this is a crucial practice to begin and enforce daily.
Use some type of to do list with all of your items, including personal items.  This is helpful as a home based employee since some of your time might be used to be with family, friends, and completing any necessary errands and housework.  Of course this isn't the case for all work from home employees, but it's part of the benefits of a flexible job.
When you're able to make time for everything in your schedule, in writing, you're more likely to do it and more likely to keep pressing forward to get to everything on your list.  Even though these are incredibly helpful, do note that it's important to make your lists as realistic as possible to prioritize and get what needs to be done.
Limit interruptions
Kids, pets, calls and people at the house – all things that can bring work to a screeching halt.  If you know you're going into a very important call or interview, set up childcare (or pet care!) ahead of time.  You can also leave notes on your door for mail carriers to simply leave packages, as well as limiting calls to certain times of the day.
Keeping yourself on schedule is all about managing your time and using tools to keep that time flowing productively.  Do your best to schedule your days, manage distractions, and work towards as much efficiency as possible!
Being Mom, Health & Wellness, Work from Home Success, Work from Home Tips