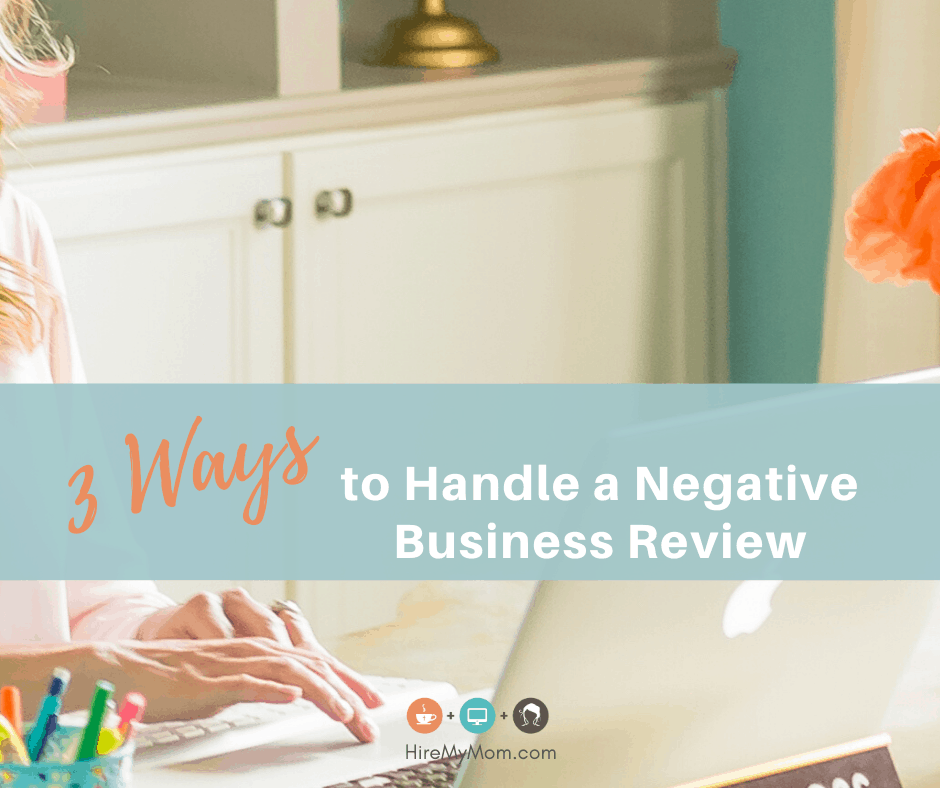 3 Ways to Handle a Negative Business Review
It's something that every business owner dreads in today's digital world – the negative review. Between SiteJabber, Facebook, Google, and similar sites, reviews are everywhere – and they're very important. We do our best work to avoid the negative ones, but sometimes customers aren't satisfied, whether rightfully so or not. Although negative reviews can and do often happen, the way we respond makes all the difference.
Since we can't stop negative reviews from happening, read along for some best tips to handle them effectively.
Always Respond
It can be tough to want to respond to harsh words about your business, but it's very necessary. Responding to the negative review shows that you care about your customer's experience and your reputation. Future clients and customers put a lot of stock in online reviews these days, so it's important to have a response.
It's always better to have negative reviews with responses versus unhappy customers that appear to have been ignored.
Although responding to negative reviews is crucial, it's also nice to respond to the positive ones! Give your raving fans some attention too, and show them that you appreciate that they took the time to give you a glowing review.
Stay Calm
When you see a negative review, you probably feel angry, hurt, or disappointed – or all three! It would be easy to respond with emotion and anger in the moment, but that won't fix the problem or make you feel any better.
Once you spot the review, take a minute to calm down. Take a deep breath, step away if you need to, and come back when you feel that you're able to respond calmly and rationally with facts and apologies if appropriate. Focus on the points that the unhappy customer made, instead of seeing it as a personal attack on you and your business. Express understanding and acknowledge the complaint, while taking the next steps to listen and fix it.
Correct the Issue
If your customer's unhappiness is fixable, do your best to fix it. Sometimes, they just want to be heard and your response can do that.
Can you offer a coupon, something free or perhaps a consultation to address their concerns and try to win them back over? Offering something small can make a world of difference, especially if the offering is based on their specific concern.
In the case of most negative reviews, the customer just wants their frustrations to be heard. If you can offer something of value, do so! Remove emotion from your responses and address each review with concern, understanding, and professionalism.
home business, Mompreneur, Small Business, Work from Home Success