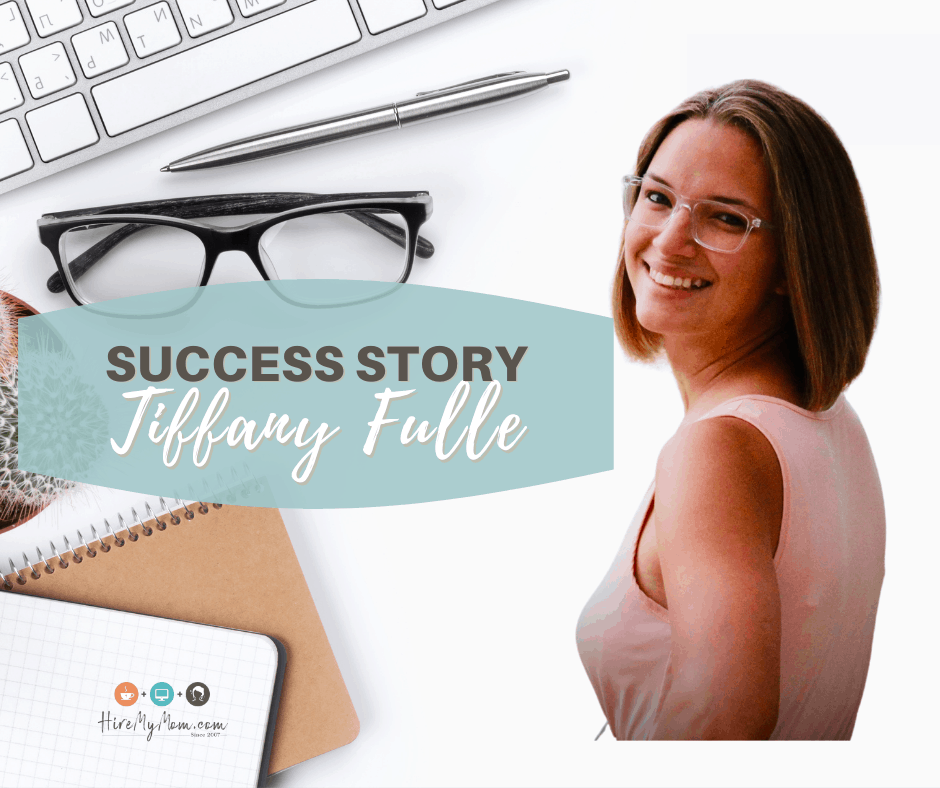 Success Story : Tiffany Fulle
Tell us about you and your experience finding work on HireMyMom.
I was just starting my VA business on the side in January 2021 but I felt lost. I was looking for any and all resources that would help me be the most successful. I found the HireMyMom site mentioned on The Free Mama FB page. I'd never heard of it so I looked it up. I was shocked that there were so many legitimate positions available on the site. I signed up for the 3-day free trial on February 6, 2021 and applied about about 5 jobs right away. I had my first interview on February 10 and my second on February 12 with two different clients that I am still serving today (it's June)! My husband was in a motorcycle accident in March (he's okay now) but it catapulted me into working from home while he was recovering. I was so thankful that I could serve these clients while I was traveling back and forth to the hospital and be flexible with my kids schedules. I've continually applied for other positions and just landed my third HireMyMom client!!  I love them all even though they are all extremely different. This site changed my life, and I wish that I had found it years ago when I first had my babies (who are now 7 and 4) but I wouldn't change the journey that we've been on. I'm just so grateful to have found it now. I also have told many of my friends about it! It's a game changer!
What are your top tips for landing jobs on HireMyMom.com?
Have a strong resume or skills sheet, add a photo to it! (Hint: check out Canva.) Be a real person. We are not robots so be yourself when you interview. When you apply, make sure you read the descriptions and instructions in full and follow up with an email shortly after; this is your first impression with the potential employer or client, make it count.
What piece of advice do you wish someone had given you at the start of your work from home journey?
Have courage to reach out and apply even if you feel you don't check every box on a "skills needed" list. Value your soft skills as well as your hard skills!
What do you see as your greatest success in life?
My kids are my world, and I do everything for them. I'm 100% a better mom and wife now that I have more flexibility and control with my work.
What is something about you that many people don't know?
I'm a Harry Potter nerd 🙂