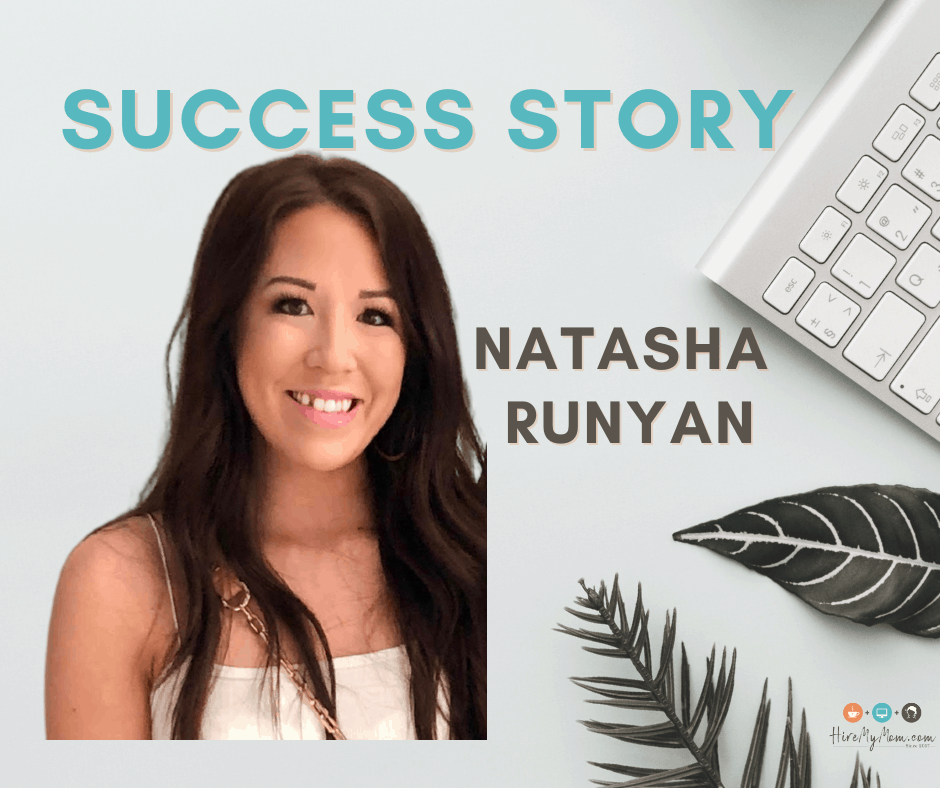 Success Story: Natasha Runyan
Tell us about you and your experience finding work on HireMyMom.
I first started with HireMyMom back in June 2020 and I immediately started applying for jobs that I either knew I could do, or hoped would at least give me a chance. Most of the jobs I was not qualified for, however, I knew that I just needed to get an interview. A few weeks later I received two "first round" interviews, but neither were successful. In Feb 2020, I received an email from a job I applied for and completely forgot about. They wanted to interview me and I ended up landing the job! This was finally my moment to bring in more income for my family. But then, a month later COVID-19 hit and my job, located in Brooklyn, NY, took a hit. There was immediately no work for me to plan (I was a personal assistant) and my boss was looking to find me work. I knew I would need to find a new job immediately. I went back to HireMyMom in Sept 2020 and a couple weeks later, had another job lined up part time. However, my husband's job took a hit as well so I knew I needed to do what I needed to get to being full-time. Luckily, my job listened and in October, I was promoted to full time with a pay raise. To apply for jobs online, you have to make sure those companies "hear" you. More and more people are looking for work online, or a side job to bring in extra income. Apply for the job and follow up a week later if you haven't heard from them! Don't lose motivation if there are no postings within your experience, or if you don't hear back from anyone at first. Apply for jobs that you believe you could do, despite what your resume says. Always keep your options open and don't put yourself into a bubble of what you have experience in. It's about what CAN you do.
What are your top tips for landing a job or jobs on HireMyMom.com?
Apply for everything. FOLLOW UP to the email listed directly. Let them know that you're very interested and would love an interview.
What piece of advice do you wish someone had given you at the start of your work from home journey?
It won't be overnight. Sometimes there just aren't jobs that you're interested in, or what you believe you can do, and that's okay!
What do you see as your greatest success in life?
Having an extremely strong work ethic. I do not give up, ever.
What is something about you that many people don't know?
As outgoing as I am, I am very sensitive.