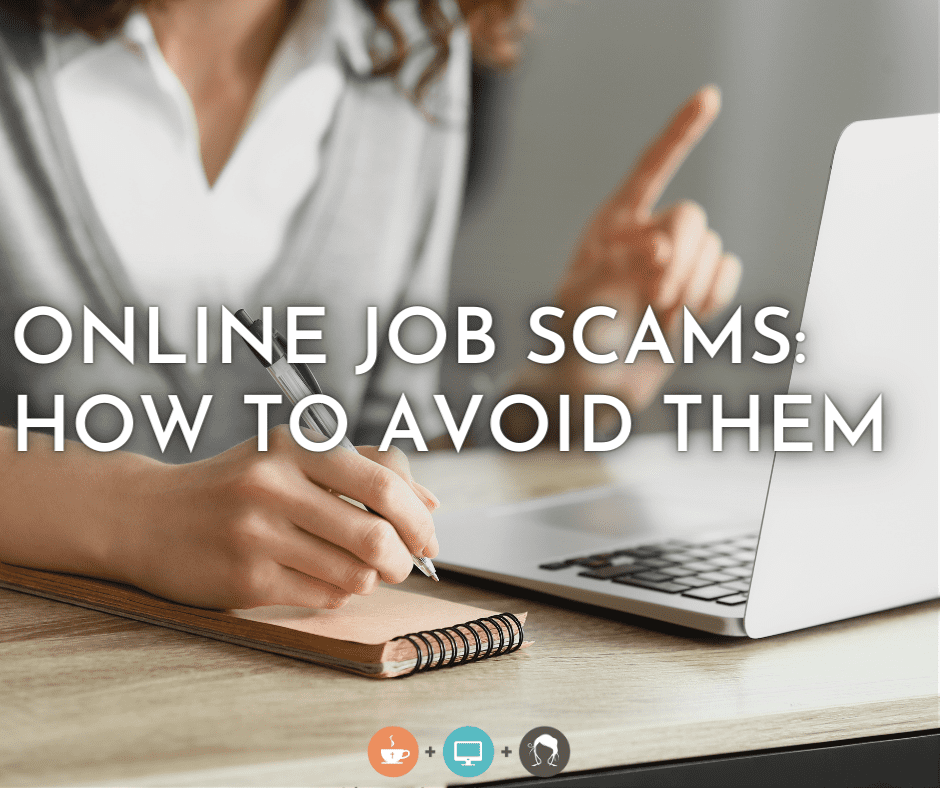 Online Job Scams: How to Avoid Them
Finding a job online can be a great way to make some extra money, but unfortunately there are also plenty of scams out there. People who are looking for a legitimate job opportunity can end up falling victim to fraudsters and scammers. To avoid being taken advantage of, it's important to be aware of the various types of online job scams and take steps to protect yourself. Check out the four tips below on how to avoid online job scams so that you can find the legitimate job opportunity you're looking for.
Do Your Research
It's important to do your research before you apply for any online job. Read online reviews of the company and any other information that you can find. Also, check to see if the company is registered with the Better Business Bureau (BBB). This will help you to make sure the company is legitimate. Look into the background of the company and their staff. Try to find out as much as you can about them, such as how long they have been in business and whether they have a good reputation. You should also try to find out what kind of training is provided for the job, as well as how much support you can expect from the employer. Doing this research will help you to determine if the job is a good fit for you and if it's worth your time.
Besides the BBB, visit the company's website. Does it look legitimate? Is it up to date? Next, visit the company's social media pages. While they may not maintain all their social pages, does at least one get constant updates? Do they have lots of followers? These are just a few things to look for!
Check for Red Flags
One red flag is when the job offer does not ask for an interview. Any reputable company or job provider will want to get to know you and your qualifications before offering you a job. If the offer comes with no strings attached, it's probably too good to be true.  Another red flag is when the position requires upfront payment from you. Legitimate jobs don't require money from the employee, so any job requiring payment should be further scrutinized. Be wary of offers claiming to provide you with money-making equipment or materials in exchange for an upfront fee, as this is most likely a scam. Finally, be suspicious if the job offer promises high pay for minimal effort. If the job sounds too good to be true, it probably is. Remember, there is no easy way to make money online – anything that claims otherwise may be a scam. 
Be Cautious of Too-Good-To-Be-True Offers
One of the most common tactics used by scammers is to offer you a job opportunity that seems too good to be true. If an offer promises an excessively high salary, unheard of perks, or other benefits that seem out of the ordinary, take caution and investigate the source of the offer further. If the offer comes from a reputable company or organization, they will likely make the offer with more realistic terms and conditions. If it is from an individual, be sure to research their reputation and any online reviews they have. If they have a sketchy online presence or negative reviews, it is best to avoid them and the offer they are making.
Additionally, be wary of any offers that come with a time limit. If they tell you that you have to accept the job within a certain timeframe or risk losing the opportunity, this could be another sign that something is off. A legitimate employer usually will not put pressure on you like this, so if you're presented with this kind of situation, dive deeper and be careful moving forward. 
Trust Your Gut
If something about a job offer doesn't feel right, get more information before moving forward with it. No matter how appealing a job may seem, if you have serious doubts or suspicions, it's best to walk away. Be sure to read the fine print. Pay close attention to any hidden fees or clauses that may be included in the job offer. Be wary of any agreement that requires payment in exchange for a job, as this could be an indication of a scam. You should also be wary of employers who are unwilling to provide references or details on what the job entails. Don't be swayed by promises of high pay or unrealistic benefits. While some jobs may offer great pay and perks, don't let these promises cloud your judgment. Do your due diligence and research the company thoroughly before accepting a job offer.
Trust your gut when it comes to online job scams. If something doesn't seem quite right, take the time to do your research and make an informed decision.
If you're looking for a more in-depth example of a scam, check out one of our latest blog posts HERE. Our goal at HireMyMom is to only list legitimate jobs and we do our best to research them before they are posted. If we find red flags or something that isn't legitimate, it does not get posted to our site. 
Have you run into a scam online recently? We would love to hear about it so we can help everyone stay diligent, safe and find great, legitimate jobs.