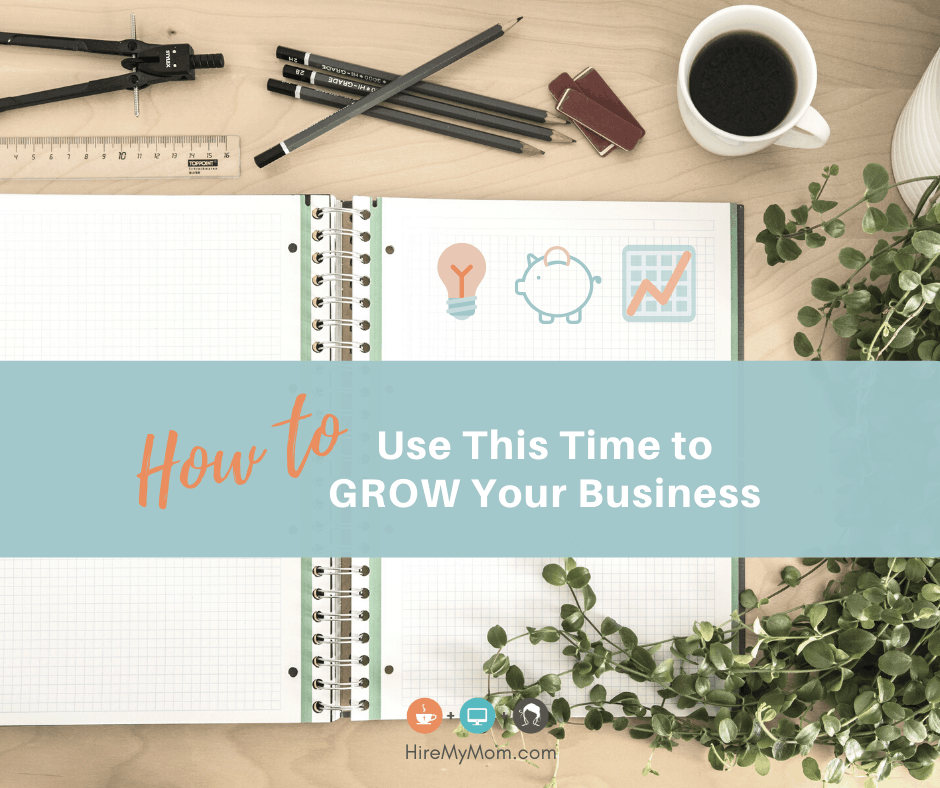 How to Use This Time to GROW Your Business 
How is your business doing at this time? Are you thriving, barely surviving or somewhere in the middle?
I know for many, business has slowed. So I want to propose that we make lemonade from lemons. 🍋
What are some areas of your business that you could improve upon?  What are the weak links? Or where do you get bogged down in your business?
These are the areas you could use this time to improve upon and accelerate your growth.
Here are a few ideas on how to use this time in a positive, business growth way provided by some of the talented Mom Professionals on HireMyMom…. who would love the opportunity to work for you right now.
📈 Update or implement CRM to maximize your customer communications and sales efforts.
📌 Get your business on Pinterest to increase brand visibility, drive traffic, and grow your email list! So many businesses are missing out on this huge source of traffic.
🎯 Create or improve client onboarding process. Welcome clients to the company with an informative, value-based email campaigns.
📩 Hire someone to manage your inbox and customer service, so you can focus on what makes your business awesome!
⏰ Automate systems in your business.
📊 Create and update processes and workflows.
💡 Revamp your website and content.
📝 Create new content for social media, marketing and blogs.
💻 Digitize your training manuals and other documentation.
📸 Elevate your branding with lifestyle images or new product images.
🖥 Create an online course to sell your expertise.
🧾 Get your accounting and bookkeeping in order.
🎥 Create webinars from your expertise to attract new clients.
🌿 Create health engagement for your team: wellness check ins, online challenges and more.
How many of these do you need for your business? 
Each of these are jobs that the talented Mom Professionals ♥️ on HireMyMom can help you with!  And I can tell with 100% certainty they will SO APPRECIATE you!