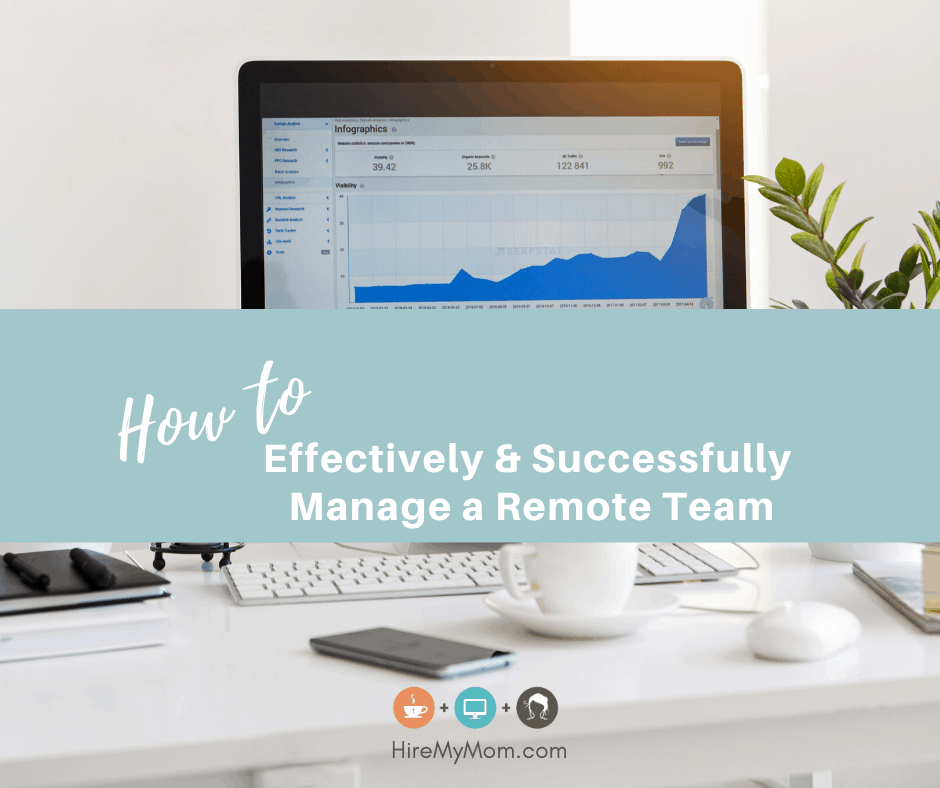 How to Effectively & Successfully Manage a Remote Team
Digital transformation has really changed the workplace environment. In fact, if you are deemed a "non-essential" business, chances are, you've now had to adapt to a work from home environment in order to stay operational.
The trouble with remote office management is that employees who might have been readily available in-house can become difficult to manage remotely.

In this article, we will cover the basics of effective remote team management plus provide our top 3 software choices to help you maximize your team's performance, productivity, and cost-efficiency.

Are you a great remote boss?
As a remote team manager, it's important to hold yourself accountable for the outcome of your team. Here are some questions you can ask yourself each day to help you stay on track:

Are you providing the proper reports, tools, and training to your team?
Are you making yourself available to your remote workers in case they need assistance and clarity?
Are you taking the time to review the processes?
Did you share clear expectations with your team and assign tasks accordingly?


5 Tips To Help You Manage Remote Teams Effectively


1. Check-In With Your Team At The Start of Each Day
Team check-ins are extremely important to ensure productivity. Whenever possible, it's best to conduct team meetings at the start of the day to go over any pressing matters, any priority changes, and cover new deadlines.

2. Set Clear Objectives
Remote office environments have many benefits but at the same time, there are certain setbacks that can arise from miscommunication. A huge part of the miscommunication can stem from not setting clear objectives. Because you can't have in-person contact, it is important to ensure your objectives are clear, concise, and achievable within the members of your remote team. You can start by making a list of tasks that need to be complete and the timelines in which to complete them and then break down these tasks into smaller steps. Once the steps have been determined you can assign them to one worker or a team.

3. Monitor and Track Progress
Once you have your objectives in place, you will need to track your progress and monitor your team (without micromanaging them) in order to ensure deadlines are met and the quality of work isn't compromised. The use of a Project Management Software can be highly effective when assigning tasks to your remote team and we will cover our top 3 picks later on in this article.

4. Communicate Effectively
They say strong communication methods are the driving force behind highly effective teams but in a remote environment, this can sometimes be hard to achieve especially if you are dealing with a large number of people. 
Fortunately, there are a variety of communication platforms that allow you to see and hear each other, share screens, and provide comments and feedback on projects as they progress. Some of the most common platforms include Zoom, Microsoft Teams, and Google Hangouts.

5. Provide the Right Tools
Because you're working with a remote team, it will be extremely important to make sure they have all of the right tools in order to perform their roles optimally. Some of the basic equipment includes; a quality laptop, cell phone, printer/scanner/fax, and software such as Microsoft Office.
Our Top Picks For Project Management Software
When it comes to Project Management, having the right software can really impact your ability to effectively communicate, collaborate, and meet tight deadlines. Here are our Top 3 Choices and why:

Monday.com 
– Monday.com offers customization and full control.
– It offers several channels of communication, allows for collaboration and selective visibility.
– It allows you to allocate tasks, keep track of time, and visually lay things out within its dashboard feature.
– Monday.com can integrate with a variety of software from your email platform to your e-commerce store and accounting software.

AirTable 
– Database dynamics that easily integrate with platforms like Excel
– Drag and Drop tools for simple and easy form build and use
– Customizable views and dashboards

Basecamp 
– It allows for both business and personal projects to be managed
– It offers both desktop and mobile access 
– It offers one of the most comprehensive to-do list features
– It provides easy file transfers
Staff Reward Programs
Staff rewards can keep your team motivated and celebrated which can boost productivity and in the long run, your revenue.
Here are just a few of the ways you can reward your remote workers:
Verbal Recognition
Often just a simple acknowledgment towards your employees, when they go above and beyond, is all it takes to make your worker feel appreciated. You can give them shoutouts in an email, group chat, monthly newsletter, or have a customer of the month recognition through social media.
Digital Rewards
Digital Rewards are an easy way to appreciate your staff. You can set up a point system and assign points for certain milestones and goals that your team reaches both together and individually. They can then turn in their points for a digital gift card of their choice. 
Treat them to Lunch
Even though you can't physically take them out to lunch, you can still treat them to it through the use of a service company such as Skip the Dishes and Uber-Eats which offer a variety of lunch options and provide delivery to almost any location.
Provide Extra Vacay Days
Any remote worker would appreciate having an extra day off to be with his or her family, friends, or just take a day for themselves to relax and unwind. 
By adding an extra vacation day into your reward system you'll find workers putting in more time and energy so they can achieve that extra day off.
Are you looking to expand your company? At HireMyMom we have a selection of rock star candidates who can really help grow your business. Visit our Employer section here for more details.
Small Business, Virtual Team, Work from Home Success, Work from Home Tips