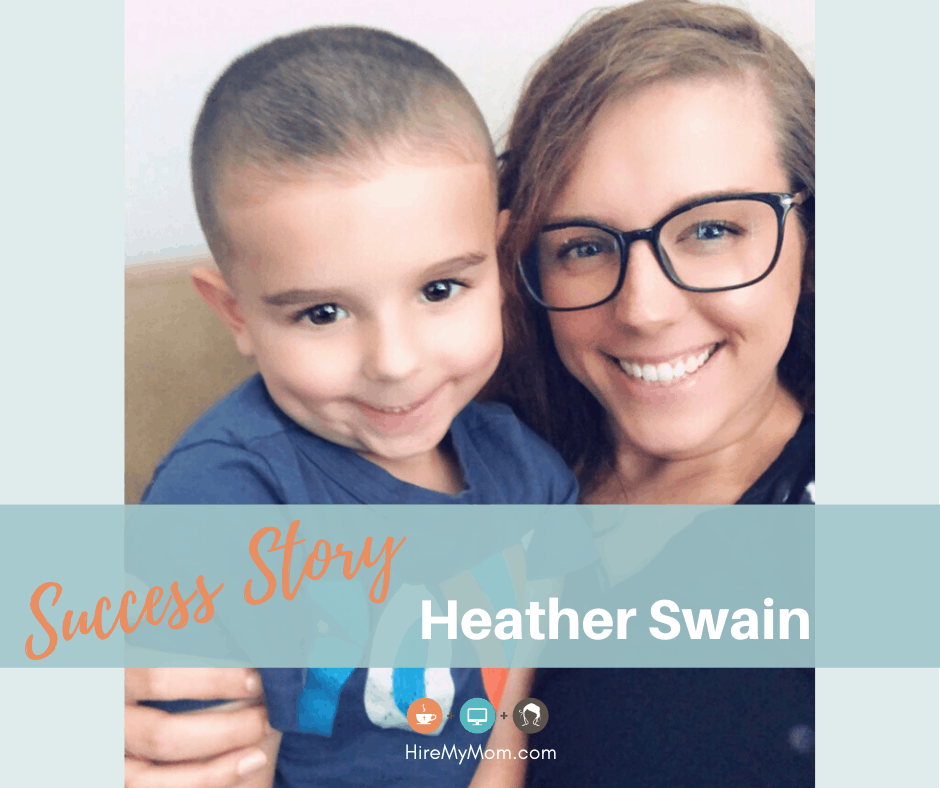 HireMyMom Success Story: Heather Swain
Tell us a little about you and your experience finding work on HireMyMom.
After a hard season of life, I decided to try and find a job where I can bring in some extra money while still being home with my son and not have to pay the insanely high costs of childcare. I saw an ad for HireMyMom, and I felt drawn to the site. Within my first day using the site I had two interviews scheduled and my first day as a VA is tomorrow!
What did you do previously?
Patient Advocacy. I have no previous experience as a Virtual Assistant. I have worked remotely on occasion at other jobs I've held, but nothing long term. I truly believe customizing my cover letters to mention how my past experience related specifically to each job I applied for helped me. I applied and also reached out via email to the contact listed on the job posting. The first job I reached out to this way is now my current employer! I fully believe that a customized email or cover letter and providing some information about yourself and your goals was the game changer for me!!
What is your top tip for landing a gig on HireMyMom.com?
Personalize your cover letter and always follow up. I think it's so important because so many websites don't provide that email contact information, and I believe if you have it, it's worth reaching out to them to show you're not only interested but that you're willing to take charge and take a risk!! It can be scary to reach out to someone you don't know, but it can come with big rewards as well!
What's your favorite thing about HireMyMom.com?
That the employers are looking for help from women who are looking to better themselves and their families and understand the balancing act we take on as working mothers, especially those of us working from home.
What's one fun or interesting fact about you?
I'm studying to become a certified aromatherapist.
================
Mompreneur, Success Stories, Work From Home, Work from Home Success