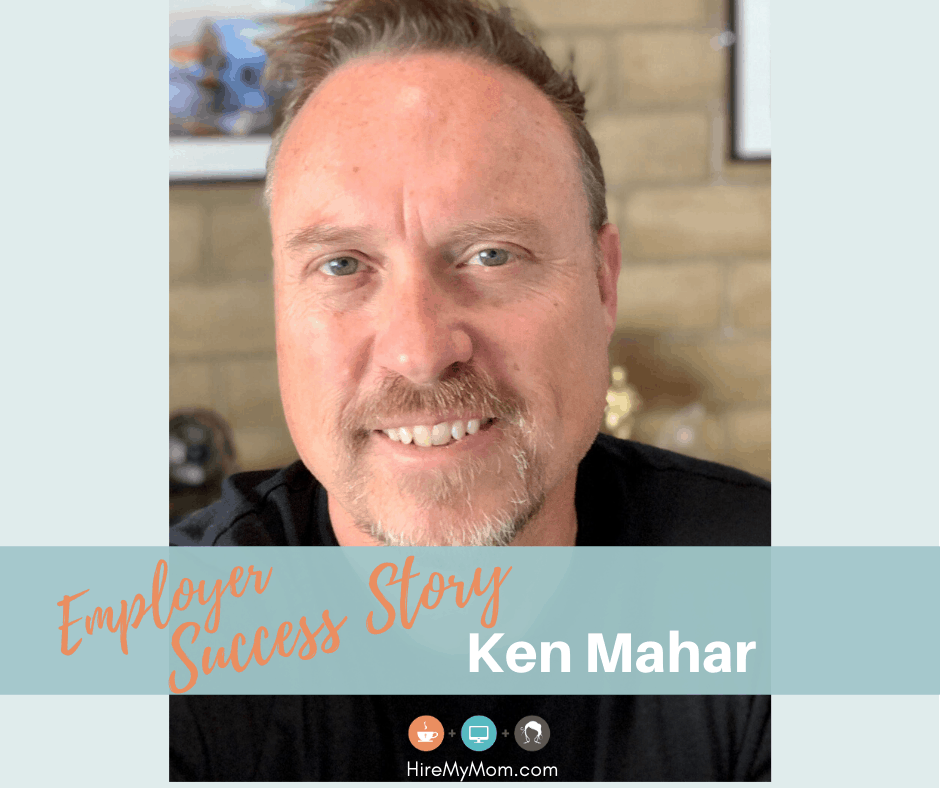 HireMyMom Employer Success Story: Ken Mahar
Tell us a little about your business.
Email Broadcast is a full-service email marketing agency that handles our clients' entire email marketing campaigns—strategy, design, copywriting, automation, technology, and analysis. Very few businesses have the experience, skills, and people to run a successful email campaign. Sadly, what should be a major revenue source actually ends up costing them money on lost opportunities. Hiring our team of experts will help them win more business—which is why we take hiring the right people so seriously. We've been doing this since the year 2000 and we're very good at it. We work with less than 25 clients at a time so we can focus on their success.
What is your top advice for small business owners looking to hire remote talent?
Read "Who: The A Method for Hiring" by Geoff Smart and Randy Street. It's a game-changer when trying to find your needle in the haystack. 
I was once told that a small business relies on the strength of its people, a medium business on the strength of its processes, and a large business on the strength of its values. That transition from people to processes can be one of the hardest jumps for a business to make, but it doesn't happen at all if you don't first begin with a strong team—or as we call them, "A" Players. If you have a current staffing problem or you're just in the mood for a great business book, we highly recommend it.
What is your top tip for working with a virtual team?
Two things keep our team strong, the Japanese philosophy of Kaizen being one of them. We are obsessed with continual improvement—in ourselves and with our clients' businesses. Each year we set goals for ourselves to master something new that benefits the team, company, ourselves, and clients. Complacency is the enemy. On the other hand, we have FUN. We know how to kick the dust up in all kinds of settings, all virtual, of course. And we love burritos… it's our thing.
Why did you decide to use HireMyMom.com for your hiring needs?
We hire long-term part-time contractors with the right experience. Many moms don't need or want to return to a 40-50 hour week grind and the massive sacrifices that entails. When they see our ad about working from home with zero commute, utilizing their skills, being part of a championship team, and an opportunity to contribute financially to their household – they are very interested. In short, it's the perfect target audience for us.
We've been using HireMyMom for years and have found some great candidates that fit our team culture. Our job postings pretty much say it like it is on what we're looking for… and what we're not looking for. We hired one of our recent team members a couple of months ago through HireMyMom—a stellar addition to our burrito-loving gang of A-player marketing experts. She soared through her training and hit the ground running, already proving she's ready for a promotion. She's not only handling her own clients but is now managing the onboarding of new clients—and that's a serious (and sometimes daunting) load of work. HireMyMom has helped us find our best team and we'll continue using it as we expand.
Looking to hire a virtual professional for your business? Click here for more info!
Want to be one of our Featured Employer Success Stories? Click here for our form. 
.
.