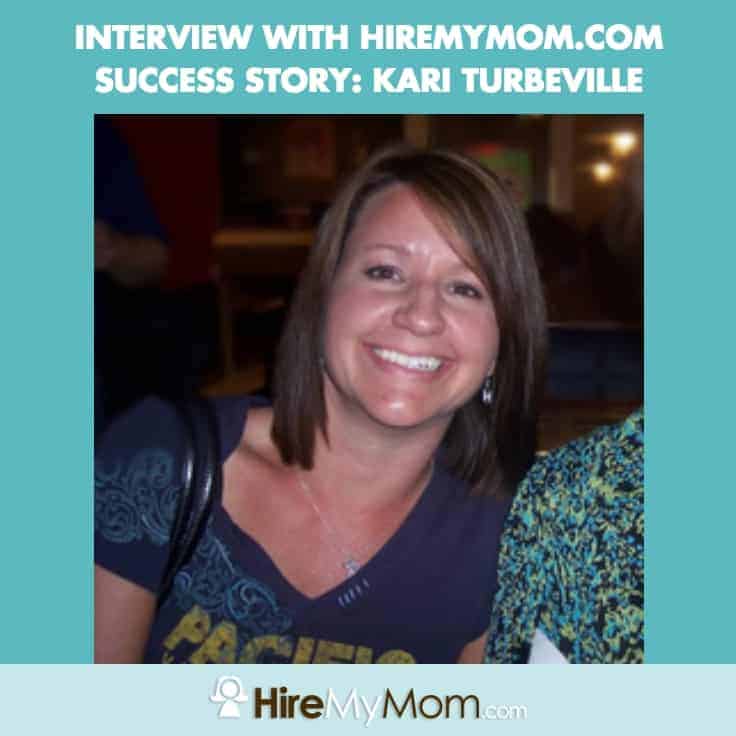 Hire My Mom Success Story: Kari Turbeville
Name:​ Kari Turbeville​
Business Name:​ Studio Barn Creative LLC​
What's your success story with HireMyMom.com?​
I was rejected for the first job that I applied for on Hire My Mom. That, ultimately, ended up being the beginning of my success story. ​ When I was rejected, I was crushed, but I emailed the employer thanking them for their time and asked that she keep me in mind for future projects. To my surprise, she did reach back out to me when her selected applicant went on vacation. After working with me for two weeks, she decided that she wanted to keep me on. That was almost five years ago and not only do I still work with/for her — we have grown to become good friends.​
Tell us a little about your business and how you got started.​
I'm a creative and have in some way always offered my design services to others for more than 20 years. Because of Hire My Mom, however, and the job I secured through your group almost five years ago, I had a steady stream of income that allowed me to pour that money back into growing my business as a web designer/developer. My business is now an LLC, has a strong client base, and has grown enough in the last year that I am back on Hire My Mom. This time, I am positioned as an employer looking for help managing the growth of my own business. I am truly grateful for Hire My Mom and the blessings it has ushered into my life.
What's your favorite thing about HireMyMom.com?​
Hire My Mom is to employers and employees what eHarmony is to men and women; an online match making service creating connections based on all the things that matter most to each individual.
What's one fun fact about you?​
I've been known to randomly break out into song as it relates to the conversation that I'm having. ​?
Success Stories, Testimonials, Work from Home Success, Work from Home Tips