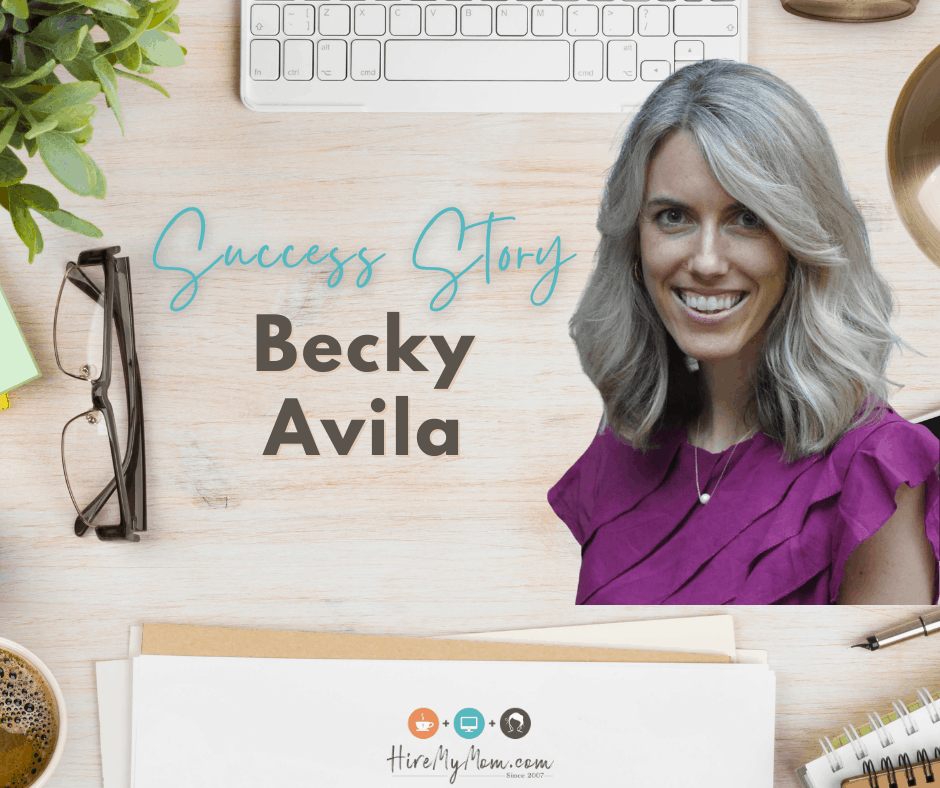 Employer Success Story: Becky Avila
What is your top advice for small business owners looking to hire remote talent?
Get clear with your company vision and find someone who fits into that vision for your company! You can always train tasks and for positions, but you can't teach someone character. Find people with strong, moral character.
What is your top tip for working with a virtual team?
Accountability is key. Having clear metrics of what is success for any role will help you (& them!) know how things are progressing.
Why did you decide to use HireMyMom.com for your hiring needs?
What piece of advice do you wish someone had given you at the start of your business career?
Challenges will come- stay the course. Always be growth minded.
What do you see as your greatest success in life?
Having my business built around my life and not the other way around. I love creating margin in my life so that I can honor God in anything I do.