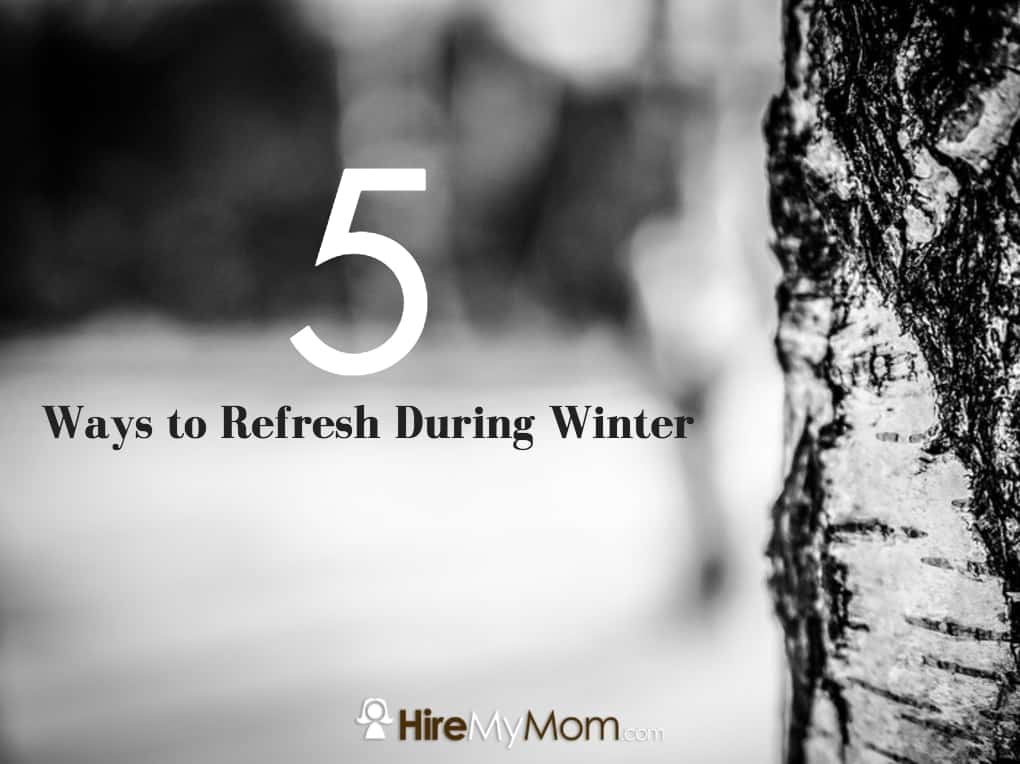 5 Ways to Refresh During Winter
While we're still in the middle of winter, we can definitely see the light of spring! Although many places have had a very mild winter, it's still a more cozy and chilly time of year.  Additionally, people tend to suffer from bad moods and darker days during this season. We often talk about spring cleaning, but how can we refresh ourselves in the winter?
We've compiled some tips and ideas to press on throughout the rest of this winter season.
Schedule some relaxation
If you're able to free up the time, schedule some time for yourself.  Whether you enjoy a nice spa day, massage, or a new yoga class, select something that promotes relaxation.
This is the time of year of sickness and feeling a bit rundown, so it's imperative to keep yourself relaxed and pampered.
Find something fun
Look into a new office supply or something fun to look at in your office.  This is small, but adding a new touch, paint color, or item to your workspace (or home!) can really brighten up your mood.
Another option is to re-evaluate your furniture situation and look into something that will make you more comfortable.  Finding something new and exciting can also be about function, and it's important that you stay healthy and happy at your workstation.
Refresh how you're working
Take a look at how you're currently working – your schedule, to do lists, family scheduling, and so on.  Do some research here and look at some different options if you're feeling a bit stuck.  You may find that another option is more productive than what you're currently doing.
Prioritize health
'Tis the season for illness! Even though we're moving into spring, there's still a lot of cold and flu going around. Do your best to boost immunity and increase your family's health as we move into these final weeks of winter.  Whether you prefer supplements, exercise, eating healthy, or lots of fluids, amp up the efforts to stay healthy.
Schedule something fun
In addition to relaxation, scheduling something fun can keep your spirits high this time of year.
Even if you can't always get away on a caribbean vacation, you can plan a smaller trip or weekend outing with your family.  You can also look into setting up a few weeks of play dates and lunches with friends, or scheduling a dinner party for an upcoming weekend.
Spring is coming very soon, and it's best that we enjoy and utilize these final weeks of winter.  Soon, we'll be enjoying time outside and will get busier with schedules.  Use this time of year to refresh your mind, body, spirit, and work life and you'll be ready to tackle the next season!