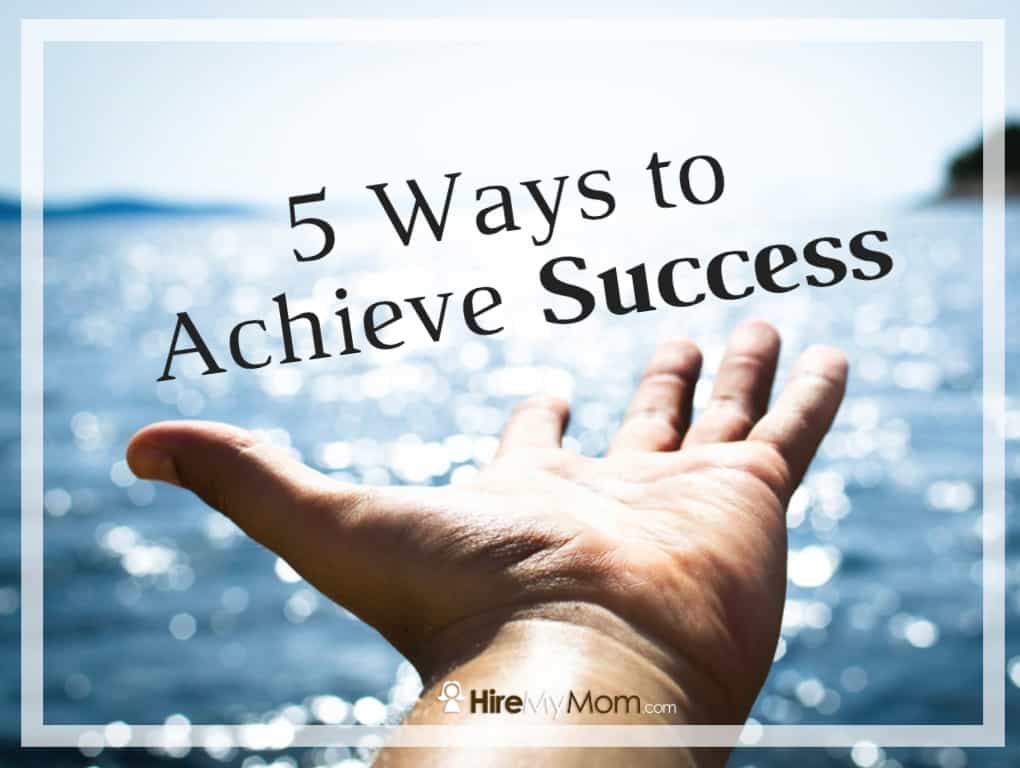 5 Ways to Achieve Success
Success looks different for everyone, but it's something we all strive for.  Whether success is a career goal, or a certain way of flexible living for you and your family, you can take specific steps to get there.  With a clear plan and a few tips, you can achieve the success you're seeking.
Define it
What does success look like to you? Just because someone you know feels successful in their life, doesn't mean you ought to achieve the same things just because.  This can lead you down a path of striving for things that truly don't mean much to you.
How do you enjoy spending your time?  What would a successful life look like to you? Take some time to write these thoughts down.  Once you know what you're striving for, it makes it easier to prioritize and eliminate those things that don't fit on your path to success.
Set goals
Goals are always very important and very motivating! Start by breaking down your vision of success into achievable goals.  For example, if one of your definitions of success is more flexibility in your workday, you might strive to work from home.  Goal #1 would be finding work from home sites, Goal #2 could be applying to at least 3 jobs per week, and so on.
Work on yourself
Working on yourself first is the best way to gain momentum and improve your outlook.  A positive outlook is always conducive to greater success! Start by doing what you really want to be doing, as much as possible, even if it's on the side at first.  For example, you could start a side job or business, or paint or do another hobby on the side.
Another way to work on yourself and make yourself happy first is to work on self improvement, if that's your thing.  This can look like a spiritual practice, getting deeper in your faith, meditation, etc.
Make time for social
According to Time.com, "socially isolated people are more than twice as likely to die from heart disease as those with a solid social circle."  Despite your outlook on what success means, maintaining a healthy social life is key.
When you're focusing heavily on your goals and successes – career or personal – you can start to neglect your social world.  It's a really important part of health and life, and may even be another key to success.  Socializing is another part of networking as well, which can lead to job opportunities, business ventures, and so on.
Always keep learning
The smartest, most successful people are lifelong learners.  You can start a book habit – one new book per week (or month), depending on what works in your schedule.
Take time to read news or pursue an interesting hobby on a daily basis.  Take interest in new things.  Subscribe to information magazines and publications.  Take a local course.  Always work to grow your knowledge base! You never know what will strike a cord, change your path, or simply boost your perspective on your way to success.
Mompreneur, Work From Home, Work from Home Success, Work from Home Tips