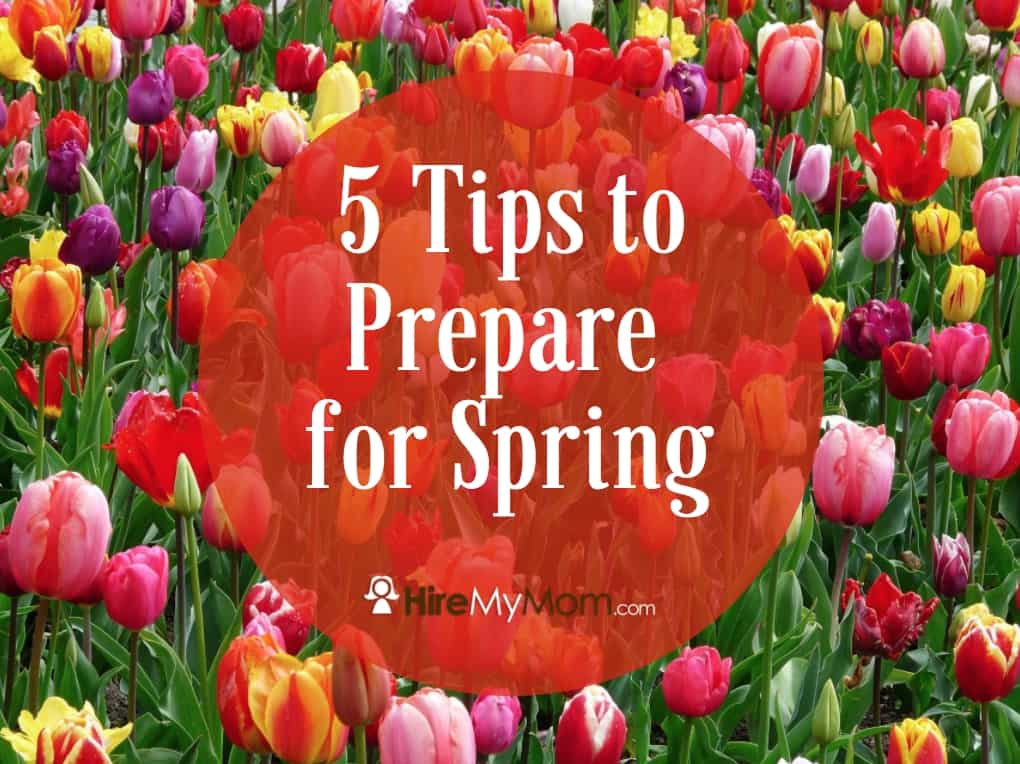 5 Tips to Prepare for Spring
Spring is just around the corner! With warmer temperatures starting to become more and more frequent, it's only a matter of time before spring is here.  We associate spring with new beginnings and a fresh start, so it's the perfect time to implement some of the ideas below for a great start to the new season.
Get outside
Fresh air equals a fresh mood! Get outside as much as you can during this time of year.  Start looking for local outdoor events and festivals. Go see a sporting event, attend an outdoor concert, or simply make time for a daily walk around the block.
Nature gives us positive energy and an energy boost, so it's only fitting that it would be a perfect start to the warmer season.
Clean it up
It's a great time to get that old dirt and dust out! From your living room to your office and pantry, use this time to get it all into shape.  Do a fresh coat of paint in your office, bring in some organic plants, or simply do a thorough cleaning.
You can also air out your house when it's nice enough! Get the dust out. Start fresh for spring. Clean out clutter and donate, sell, or give away items that no longer serve you. This is great for your own energy and gets you into the feeling of a lighter season.
Refresh your resume
Homes aren't the only thing that you can clean up this time of year.  Take a few hours to refresh your resume and hiring materials if you're seeking employment.  Warmer weather tends to give us a more positive perspective, so use that vibe to restructure, edit, or redo your materials.
If you already have a job or business, you can update your website, order new business cards, or simply revise your business plan.
Lighten it up
While you're lightening your burden in your home, be sure to do the same for your body! Get more exercise in the fresh air and choose lighter foods.  Our bodies typically crave lighter foods this time of year anyway, so fill it with hydrating, nourishing options.
It's an ideal time of year for fresh fruit, healthy smoothies, and cooking nutritious meats and veggies on the grill.  Use seasonal produce for even more health and nutrition!
Take note of your schedule
How was your winter schedule? Did you cram too much in, or did you have a lot of extra time? Before spring comes, take a few minutes to examine your schedule.  Cna you better allocate your time over the next several months? You might need to fill some work space, or you might need to unload some work.
If you're seeking a freelance, part-time or full-time work from home job, take a look around HireMyMom.com for some options that will fit into your schedule!
Being Mom, Mompreneur, Organization, Summer Time Tips, Work From Home, Work from Home Success, Work from Home Tips, Work Life Balance