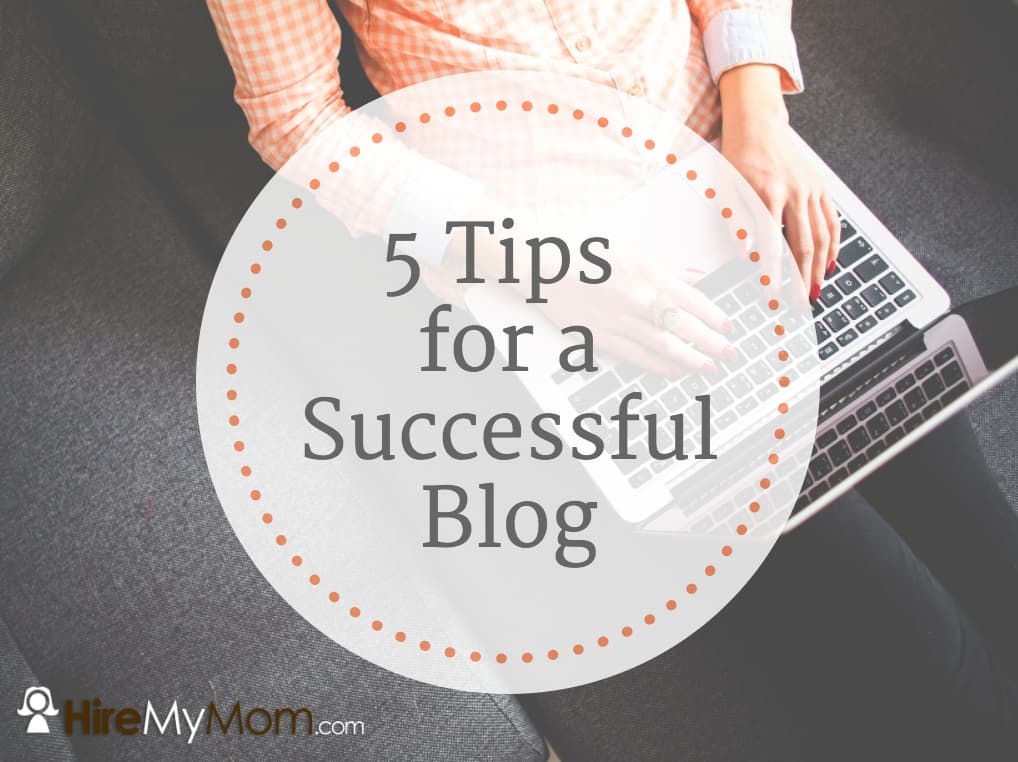 5 Tips for a Successful Blog
Running a successful blog is a very important part of running a business.   How can blogging help you?  It can boost SEO, help you establish yourself as the expert in your field, and provide content for social media posting.
We've all heard that blogging is important, but how do we achieve success with our blog?  Read along for some best tips and tricks to make blogging painless and effective!
Post consistently
Consistency is key! If you only blog once or twice per year, you're not accomplishing any of the goals of blogging.  You need to get on a consistent schedule, whether it's once per week, 3 times per week, or once per month. Decide what you can commit to and stick with it! It will take some time to see results, but it's worth sticking it out.
Create a content calendar of topics and blog post ideas and work from there.  Once you lay out your schedule, make it easy on yourself and have everything ready to go. From here, you can simply start writing and let the words flow.
Share it
Once you create blog content, you have to share it! Start by sharing on your business Facebook page – and even your personal page if it's a widely relevant topic.  From there, you can share to Twitter, LinkedIn, and anywhere else that your business has a presence.  This allows for more eyes on your blog post, which makes the effort even more worth it.
Another thing you can do is add the blog post to your LinkedIn page.  There's the "Publisher" or "Write an Article" feature at the top of the page, and it's useful to share your content there as well.
Use the content
Use the content that you worked so hard to create! You can break down your blog post into little tips and advice, which you can then share on social media.
Find a central topic and create an eye-catching graphic around it.  You can simply copy and paste the information into the graphic, making it very shareable and beneficial, since you're reusing the content for social media content purposes.
Write about what matters
Write about things that people would want to know most in your industry! When people come to your blog, they want to know more about your expert topic.  Show your skill set! Provide answers to common questions, show the benefits of your business or service, or simply write on a topic that's also relevant to your specific audience. When people are connected to your blog posts, they're more likely to keep reading and to share with others.
Search it out
Try the Google Keyword Planner! It's a great place to test searches and see what people are searching within your industry and knowledge base.  You can test keywords and see how they perform, as well as the competition around certain keywords.  This is a great way to stay above the competition; it's like you're reading the minds of your audience!
When you know what people want to see, it's easier to come up with a content calendar.  Create a content calendar with post topics, titles, and blog graphics at least 4-8+ weeks out, which will make it all the easier for you to blog on a consistent basis.
Business Growth, home business, Marketing, Mompreneur, Small Business, Work from Home Success, Work from Home Tips, Writing Tips