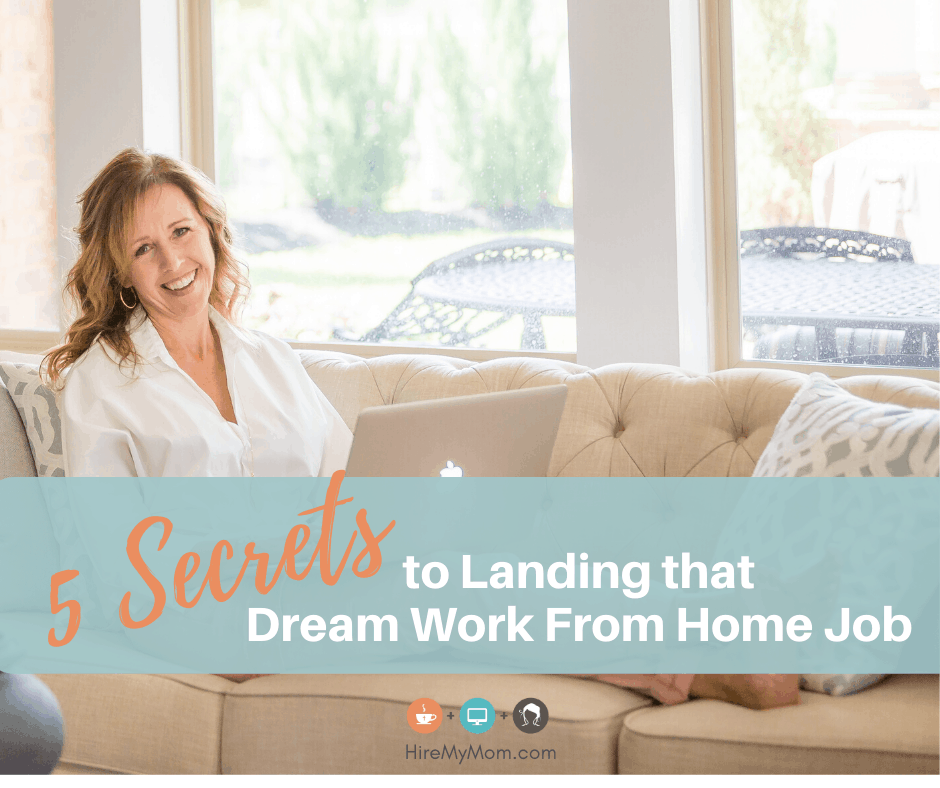 5 Secrets to Landing that Dream Work From Home Job
Working from home is attractive to so many, especially moms. The freedom to set your own schedule and work around your family is such a wonderful benefit. However, landing that perfect job can be tricky if you are not prepared. So here are our 5 tips to landing your dream work from home job.
Resume Ready
Take a look at your resume. What does it say? Is it engaging? Does it stand out? Or is it just black and white letters on paper? Today's resumes have gotten more creative and allow you to show some of your creative side and personality. Include a photo and some color! Click here to see some sample templates. Be sure too that your resume sells you to potential employers. A well-written resume is worth gold in your job search. If you need help in this area, consider getting check out our Resources here.
Take Initiative
As an applicant, take the initiative and show the employer you are not only qualified but sincerely interested in their job. Educate yourself on the their business by visiting their website. Read their "About Us" page and get to know about the company and their owner(s). They can tell if you've looked at their website and took some time to familiarize yourself with them. Bottom line is you will stand out if you show you are willing to go above and beyond what you are asked to do.
Be Detail Oriented
Read the job description thoroughly 2 or 3 times and make sure your application, resume and / or cover letter addresses everything they are seeking or requesting. If you leave key things out of your application, it tells the employer you may do the same thing in your work. In that case, your application may go straight to the virtual trash can.
Don't Waste Your Time or Theirs
If you don't have the experience the employer is asking for, don't apply. You waste your time and their time and leave the impression that you didn't read the job description very well. Many employers state how annoying this is for them to go through applicants who clearly do not have the skills or experience they are looking for. And if you are finding your skills and training lacking, consider some of the Training Resources we have.
Respond Quickly 
Many busy entrepreneurs are looking to hire now! They post a job and are ready to hire someone ASAP.  If you are not logging in daily to check for new jobs, you may miss out. Some jobs are taken down after 3-5 days or sooner because they have enough applicants.  Now you know, timing is of the essence.
So now, get that resume polished up and incorporate these tips. You may find your dream job just got a whole lot easier!
If you're not currently a member of HireMyMom, click here to see how we can help you find that dream work at home job!
Interview Tips, Mompreneur, Work From Home, Work from Home Success, Work from Home Tips