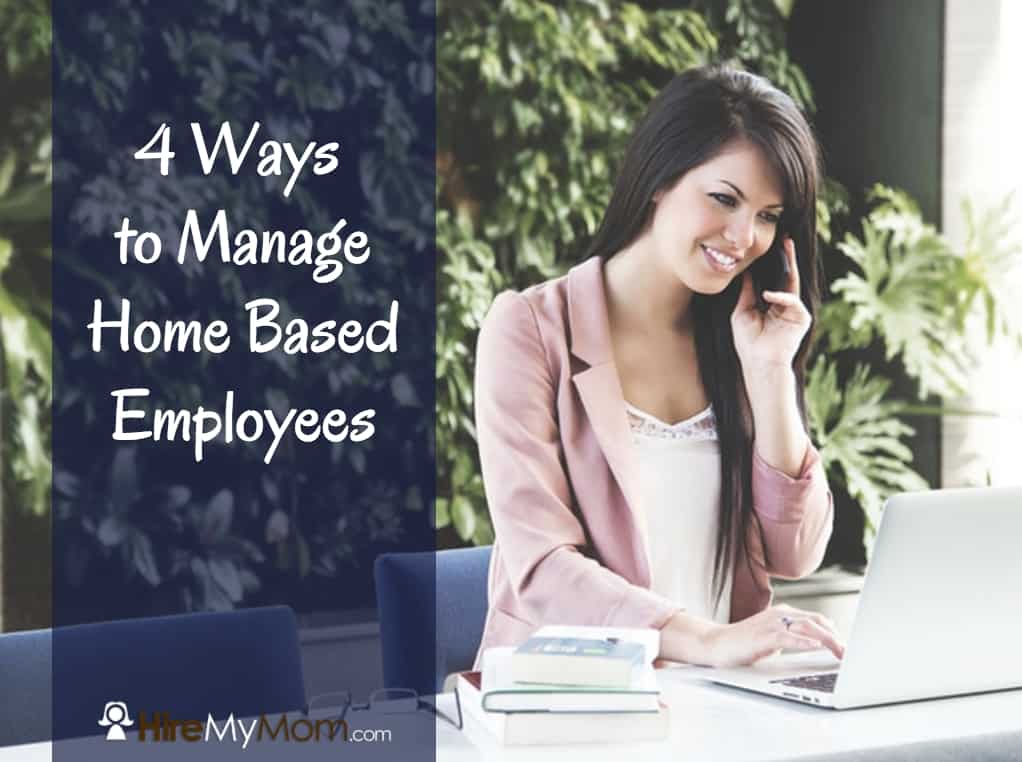 4 Ways to Manage Home Based Employees
Working from home provides a lot of opportunity for flexibility and work-life balance, but it also presents unique challenges.  One of the main obstacles can arise in managing employees, as there's not quite the amount of accountability that occurs in a traditional work environment.
Although management of employees can be tricky, it's something that can be sorted out with a bit of forethought.  Read along for our best tips for successfully managing home based employees.
Management Software
There are several options out there for managing your employees and projects from a distance.  Basecamp is a very popular option, but there are others out there as well.  These programs allow users to log in remotely, complete tasks, share documents and checklists, and general stay in contact on a daily basis.  It's easy to see what your employees are getting done, as well as seeing if they remain active on the site.
They can start as low as free and go up in price, typically depending on number of employees.
Click here to view a list of options that are comparable to Basecamp.
Timesheet
When your employees work remotely, it's important to keep track of their time on a consistent basis.  Whether they're project-based, hourly, or salaried, have them document their tasks in a detailed timesheet.  This doesn't necessary need to be an ongoing practice, but it helps to establish the relationship and expectations in the beginning.
Determine how you'll calculate time: by 10-minute intervals, 30-minute intervals, hour-long intervals, or simply project-based.  This establishes trust between you and your employees, and allows you to see how quickly they're able to complete the work.
Additionally, some of the project management options allow you to track time and see which tasks employees are working on in real-time.   Timecamp, ClockSpot and MyHours are examples of this option, and it can be an easy way to keep track of time.
Weekly communication
Weekly calls and email communication are key to managing a remote team.  In general, having home based employees will require more communication.  Set up a time that works for everyone that includes a weekly call with the entire team.  This is a great time to review client obligations, any issues, and obstacles that might be in the way.
When you have a regular appointment for communication, you avoid issues before they get out of control.
Manage expectations
Remote employees don't have to be a challenge to manage, as long as the correct expectations are set from the beginning.  If you're requiring management software, take the time to explain and train any new employees in using it.  If a timesheet is required, be sure that they know what that needs to look like.
Additionally, ensure that they're given every chance to succeed.  It can be an adjustment to work in a home based environment, and expectations do vary from traditional offices.
While you may have more flexibility in a work from home position, you may have to put some more checks in place to ensure that work is being completed effectively.  Luckily, with the advances in technology and communication, this is not only possible, but much more simple!
Small Business, Virtual Team, Work from Home Success, Work from Home Tips